New Holiday Cards, Gift Wrap, Calendars and Curly Girl Chocolates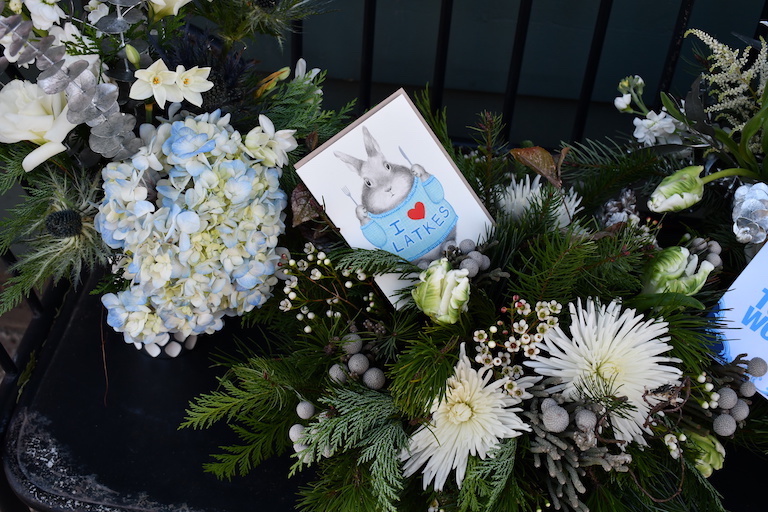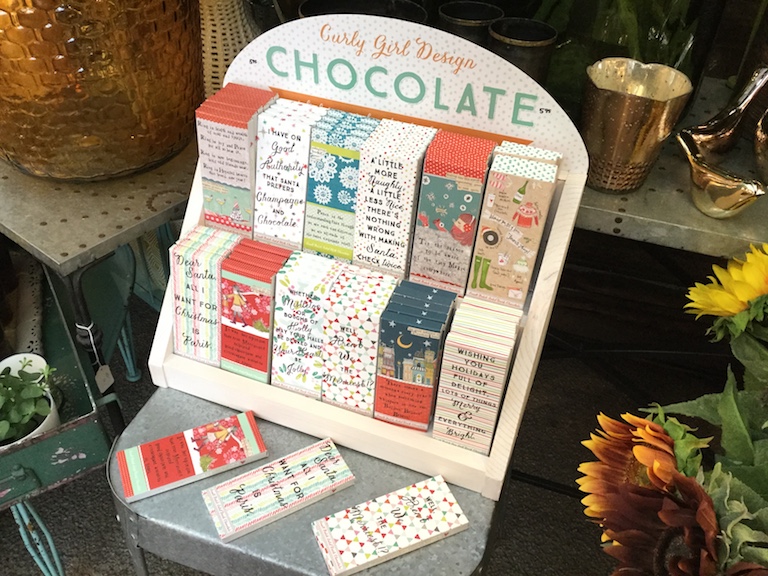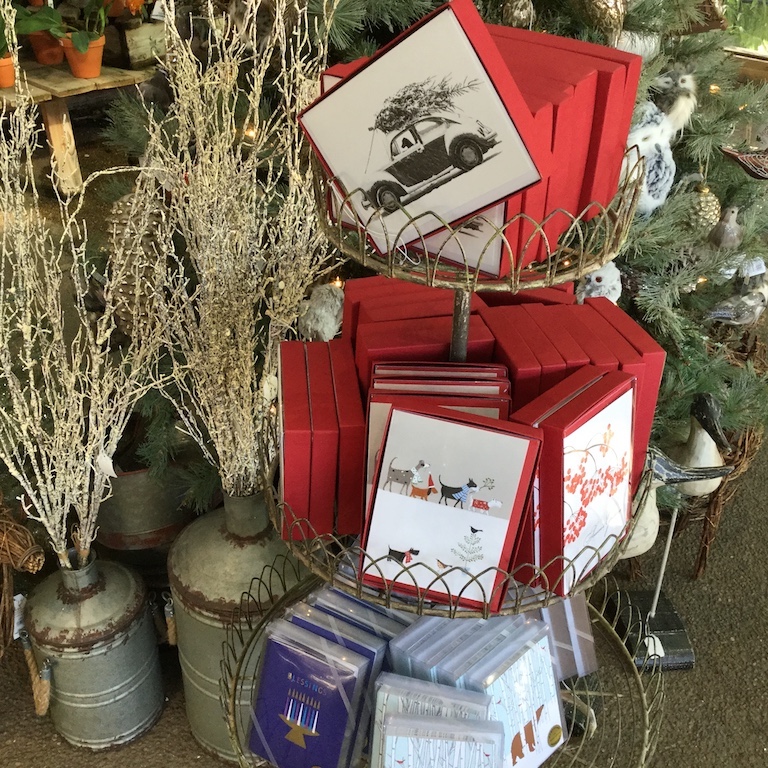 We had such a great response to our everyday line of New Yorker cards that Nancy decided to bring in their Christmas holiday lines too. The weekly publication of the New Yorker may be known for its unparalelled reporting and commentary, but it's loved for its iconic cartoons. Fans of the magazine's dry wit finally have greeting cards to fit their sense of humor this holiday season. Nancy even decided to carry the New Yorker's wonderful and whimsical jigsaw puzzles for great stocking stuffers. Christmas carolers and frantic shoppers will delight the entire family with their New Yorker dry wit and humor.
From London we have another new line of beautiful holiday cards, gift wrap, bags, stickers and Advent calendars from British artist, Roger le Borde. There are more cards, calendars and date books too from Amber Lotus, Brush Dance, Snow and Graham, Pomegranate and Gingeber. You loved the bunnies for Mother's Day, Easter and Halloween so we brought them back for the holidays from Dear Hancock.
There's a great selection of individual and boxed cards from Curly Girl Designs and we are even carrying their chocolates. How can you resist your favorite Curly Girl card stuffed with the most delicious small batch chocolate. The Chocolate Bars are a delightful indulgence just in time for the Holidays! A perfect little stocking stuffer and great to share with a friend. You can eat them straight, or they are perfect shaved over ice cream!
Don't forget the gift wrap and bags from Waste Not Paper. And the cards from Smudge Ink and Great Arrow Graphics.
On the local front we are featuring cards from Lana's Shop and Violet Press. And we have beautiful boxed cards of Boulder snow scenes from Boulder artist Barbara Froula.