New seed tapes from Botanical Interests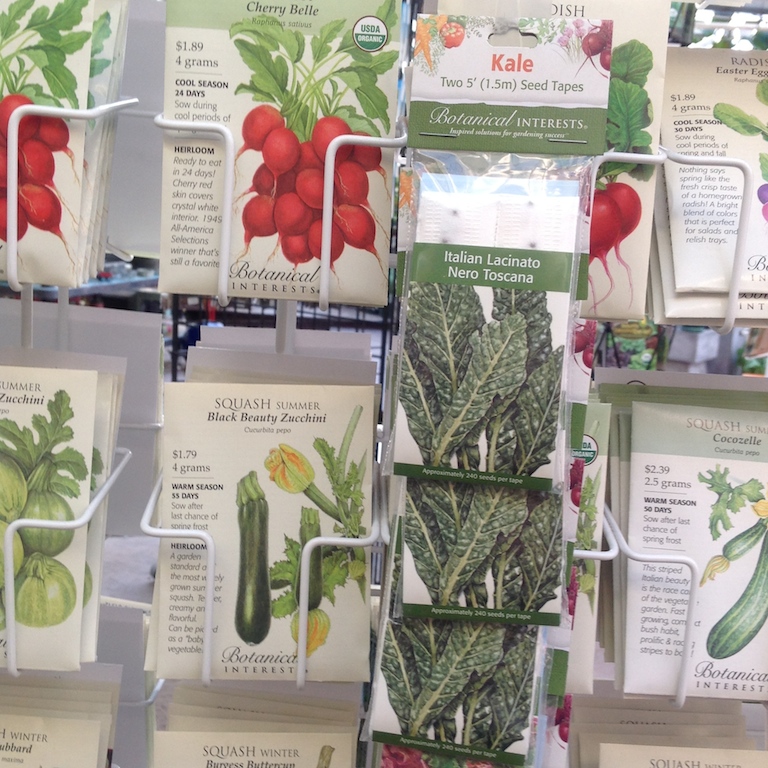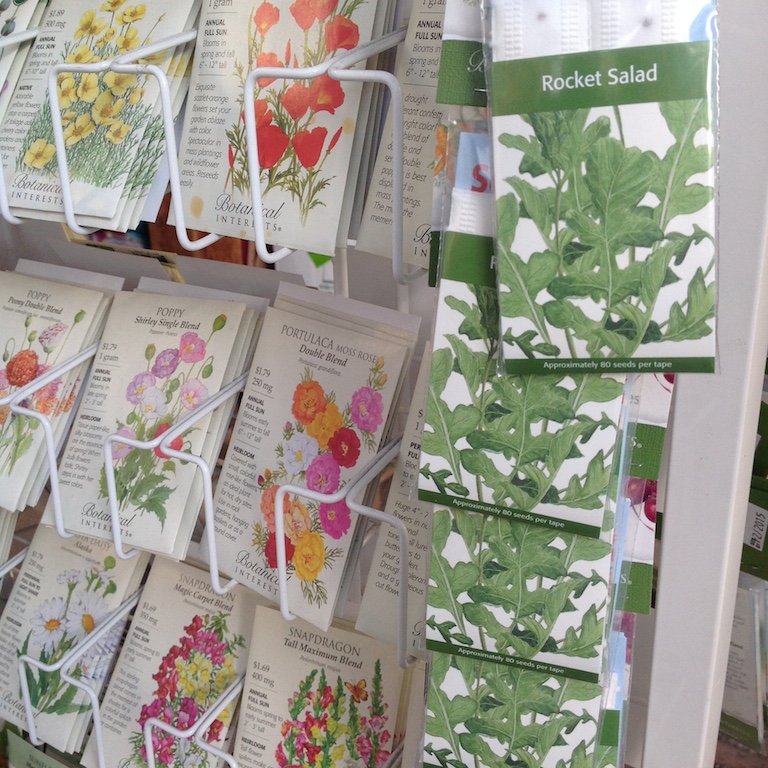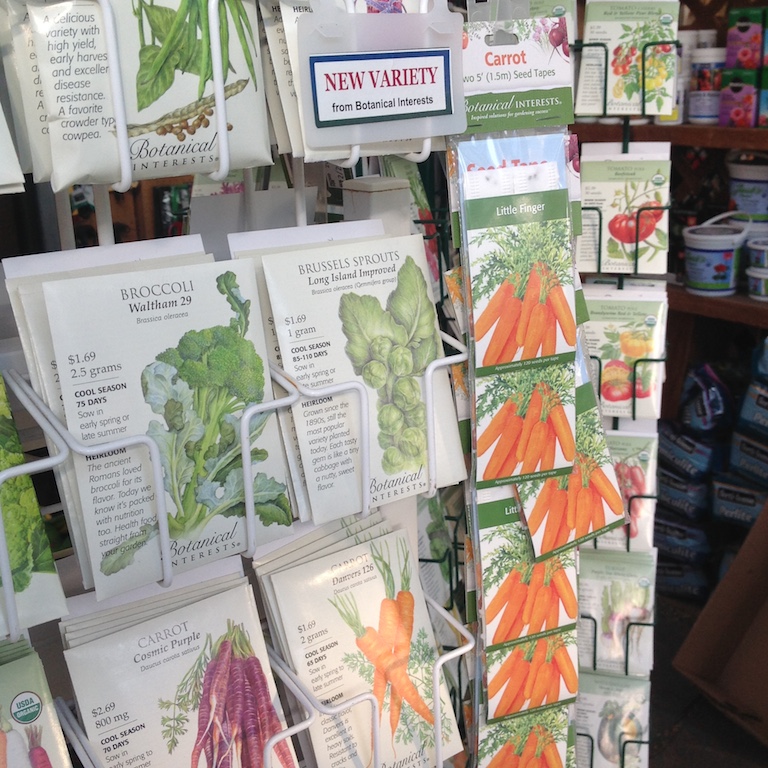 Easy to sow. Easy to grow. Great for first time gardeners and gardening kids, as well as seasoned gardeners who want to save time and stop wasting seeds. You won't have to worry about correct spacing, planting depth or thinning. Biodegradeable seed tapes will keep your seeds in place until germination increasing your chances for a successful garden and a spring, summer and fall of great home grown meals.
Seed tapes take the guesswork out of planting all those seeds that we usually sow too thickly. Radishes, carrots, kale, spinach, beets and lettuce are all tiny seeds that we plant too closely together thinking that we will just thin them out after germination and eat the thinnings as baby greens or veggies. It's so hard to be diligent about pulling the extra sprouts at the correct time and getting the spacing just right so that your crops will have the exact amount of room that they need to mature. When you garden with seed tapes, you won't have to worry about thinning your crops again.
Seeds tapes can be cut to any length so you can customize each one for your garden, raised bed or container. The tapes are completely biodegradable and organic. They are made with a special tissue paper that starts to break down once it gets wet optimizing germination. The tapes don't have any harmful adhesives or other artificial products.
We are especially excited about the new herb seeds tapes. They should make our cilantro and basil seeds easier to sow this year. At my house, we love the heirloom favorite "Baby Little Finger Carrots" with its bright orange flesh, and we are hoping that those new seed tapes will give us better germination and higher yields of this tender carrot.