Products - Plant Care Products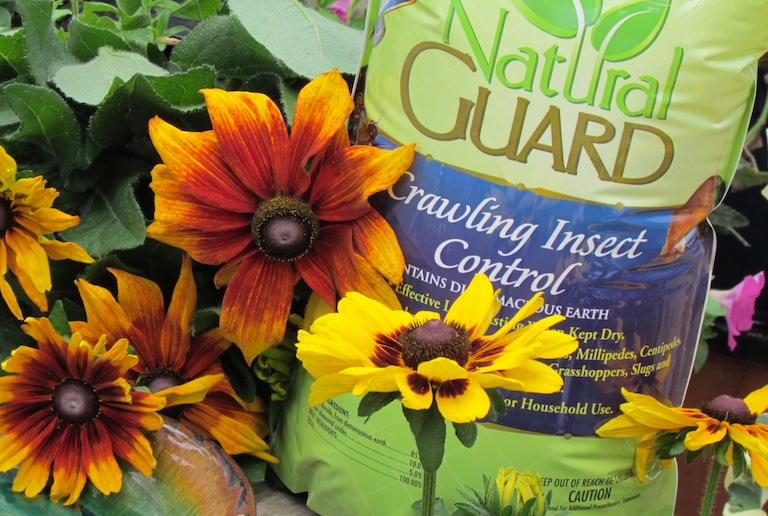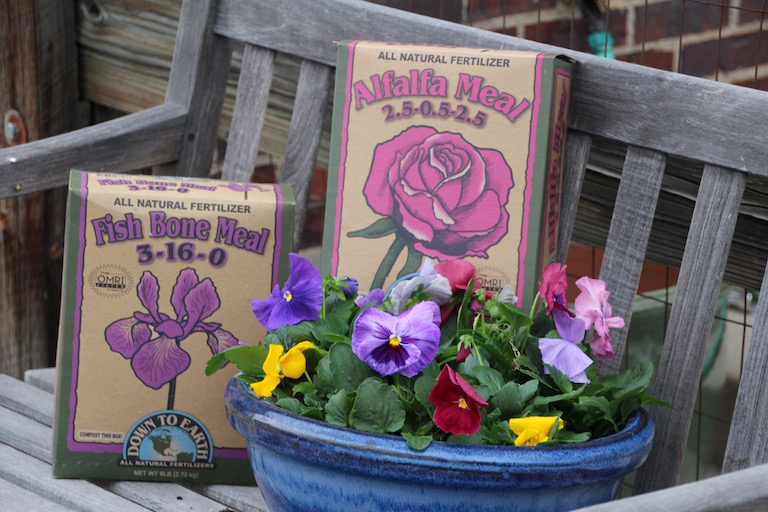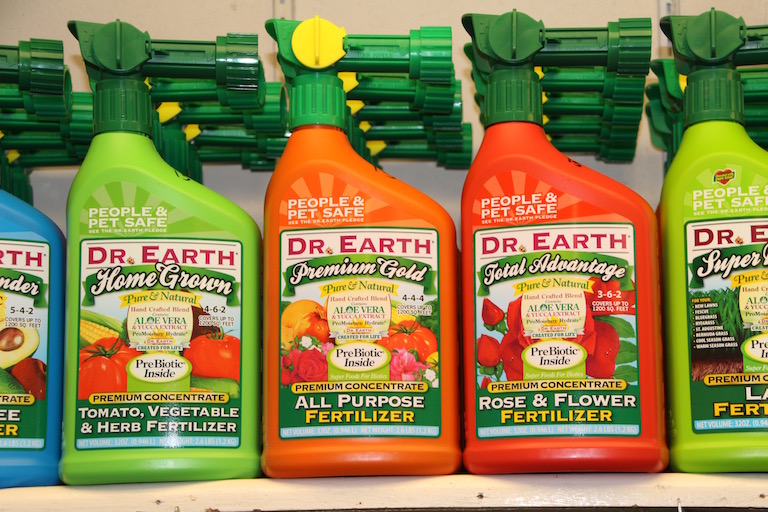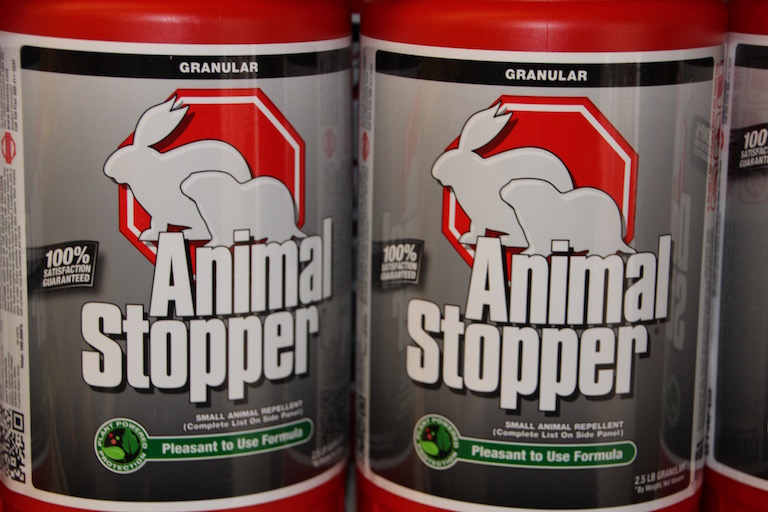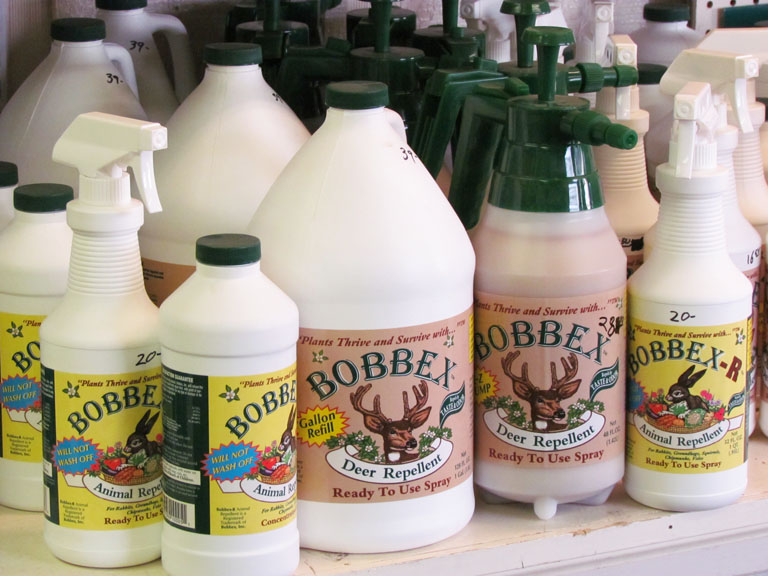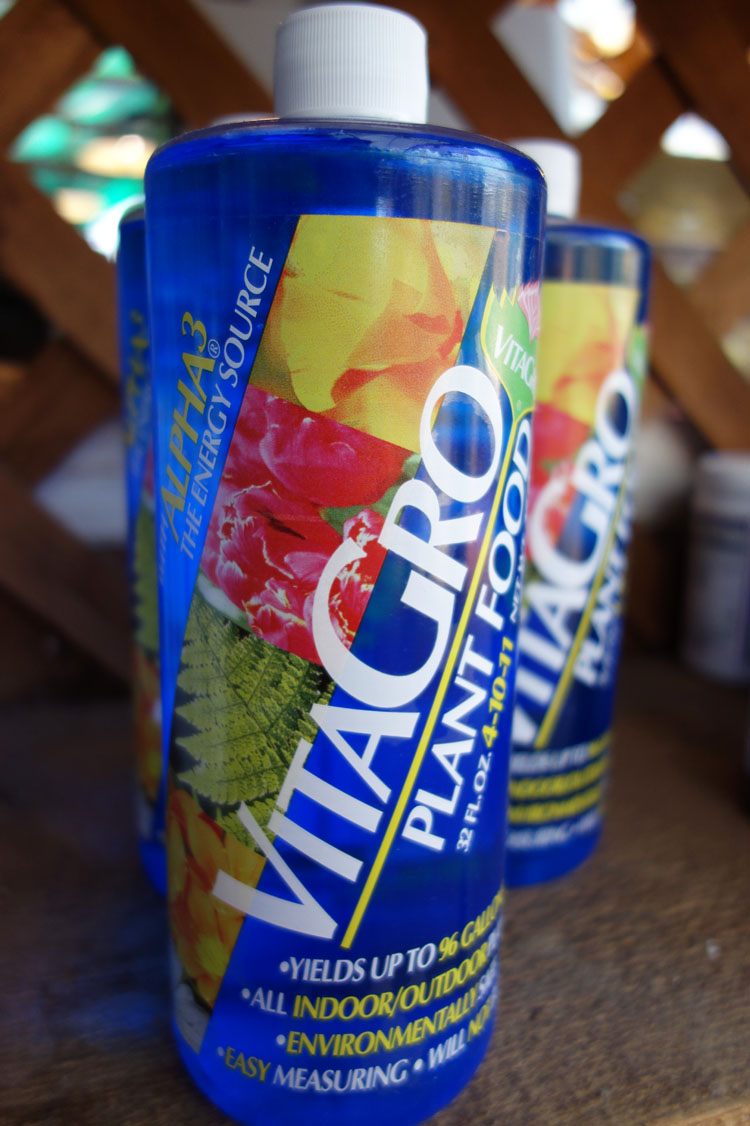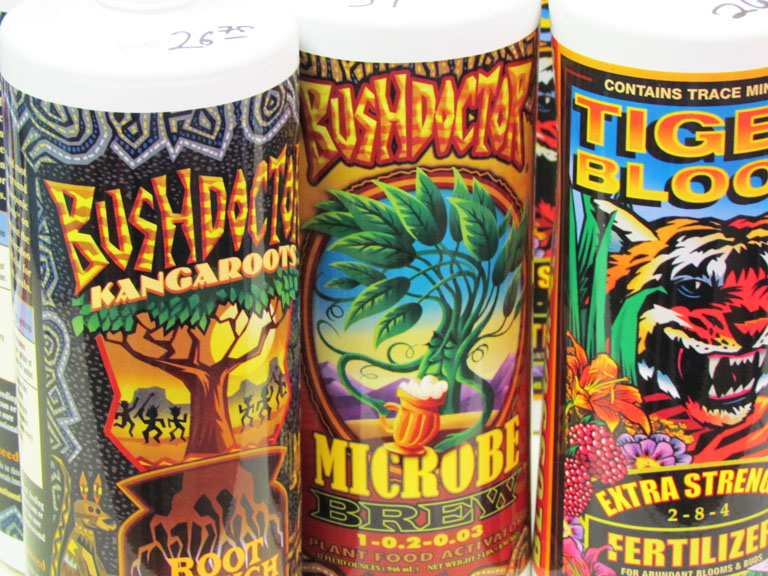 Dr. Earth-100% Natural and Organic ingredients. People and pet friendly Home Grown® fertilizer produces remarkable results because nutrients are released quickly, yet continue to feed for several months. Easy to use in a hose-ready applicator, ultra-premium scientific formula provides optimum levels of primary essential plant nutrients, including micronutrients and multi-minerals. TruBiotic® ensures organic nutrients are thoroughly broken down and then released in the soil for plant roots to absorb them as they are needed.
Revive Soil Treatment - Sold in a hose-ready applicator, Revive is truly impressive stuff. The first time we sprayed it over the lawn at the recommended rate we were astonished. The grass recovered so quickly that we had to mow it twice a week for two months. It is naturally sourced and safe for kids, pets and plants. Works especially well on stressed, brown and patchy lawns. While the formula is a secret, it's obvious that it contains soap-like substances which drive water deeper into the soil and humates which facilitate uptake of water and nutrients. It's a Colorado company and they're big fans of the Rockies. What's not to like?
Fox Farm Bush Doctor Root Drench - Much as Microbe Brew works on plants, Root Drench works on the root system, providing beneficial fungi and bacteria to boost growth. Raising the potential of the root system increases plant vigor and fruit and flower production. For use in both traditional and hydroponic systems.
Fox Farm Big Bloom - When your plants start to set buds and bloom, it's time to shift from Grow Big to Big Bloom. This is a low-wattage but broad spectrum fertilizer made from worm castings, bat and bird guano, rock phosphate and kelp. It's a good option to synthetically produced plant foods. For bigger and better flowers, give Big Bloom a shot.
Fox Farm Grow Big - Fox Farm is a leader in alternate plant care products and Grow Big is great for giving your seedlings a boost in the spring as well as increasing plant growth later. It contains essential micronutrients as well as the traditional NPK fertilizers. Sourced from kelp, earthworm castings and natural minerals, Grow Big is an effective, fast acting addition to your garden shelf.
Fox Farm Tiger Bloom - Fast acting and naturally sourced, Tiger Bloom packs more of a wallop than Big Bloom with phosphorous as the lead ingredient. This element promotes root expansion and blossom set, while other nutrients insure healthy plant development. For use in both traditional and hydroponic systems, diluted Tiger Bloom can also be applied directly to the leaves of plants for truly impressive growth.
Age Old Grow - Derived from many of the same sources as A.O. Bloom, this organic fertilizer encourages foliage growth and vitality. It's especially useful for foliar feeding, applying diluted fertilizer direct to the leaves, bypassing the roots. Best done early in the morning, this type of feeding results in phenomenal growth.
Age Old Bloom - If you're looking for a fully organic fertilizer for your flowers and fruiting vegetables, this is for you. Made by Age Old, one of the original organic suppliers, it contains many nutrients that your plants need. Derived from such natural sources as fish, feathers and seaweed, Age Old Bloom is the perfect organic solution to your fertilizer needs.
VitaGrow - This bright blue liquid fertilizer is an effective but gentle answer to your plants' nutritional needs. One 32 oz. bottle makes up to 96 gallons and guaranteed not to burn. Best of all it's made right here in Boulder by our good friend "Doc".
Super Thrive - This is essentially a multivitamin for your plants. It contains nutrients and additives that bolster plant growth. For decades it's been recognized as the premier plant stimulant despite a rather Dr. Bronner style advertising campaign. Both orchid and marijuana growers swear by this stuff, though the latter sometimes have problems remembering what it's called.
Safer Bioneem - This is both an effective, organic insecticide and insect repellant. Disrupts the growth patterns of insect pests but poses no threat to kids, pets or plants. The uses of neem oil are ever-expanding and this is great one.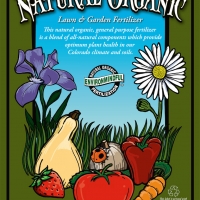 Organic Lawn and Garden Fertilizers manufactured in Colorado for our climate and soils. Safe for family and pets!
Read More »