Products - Fountains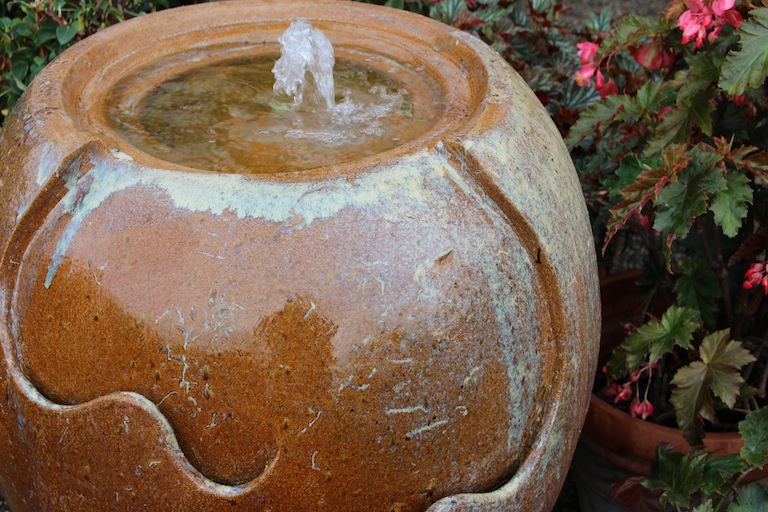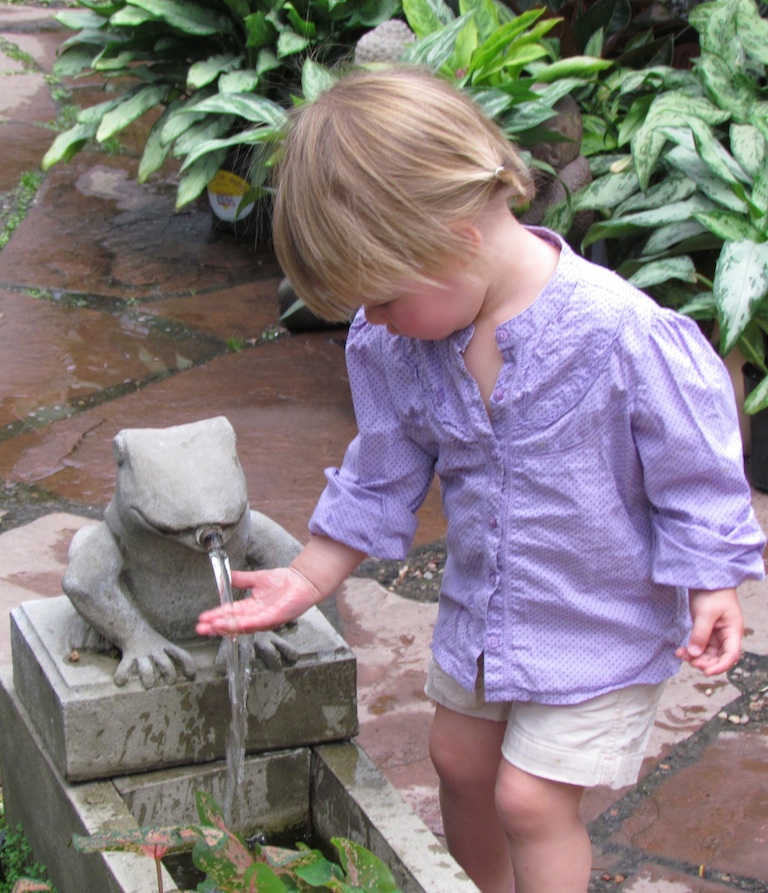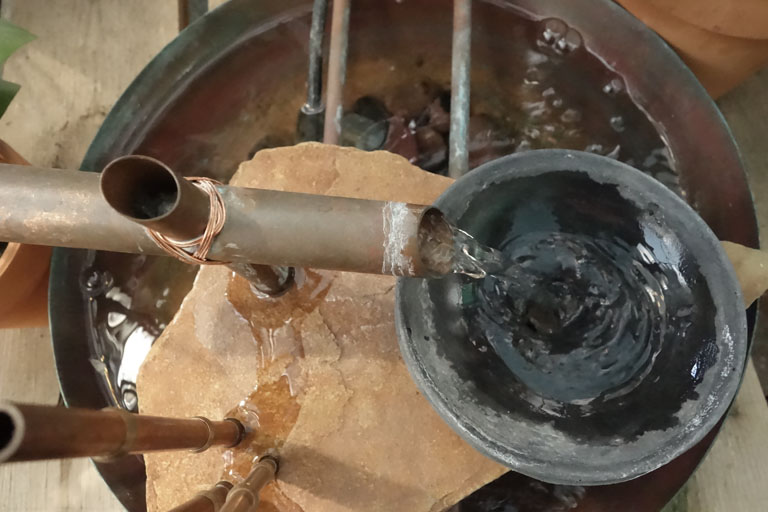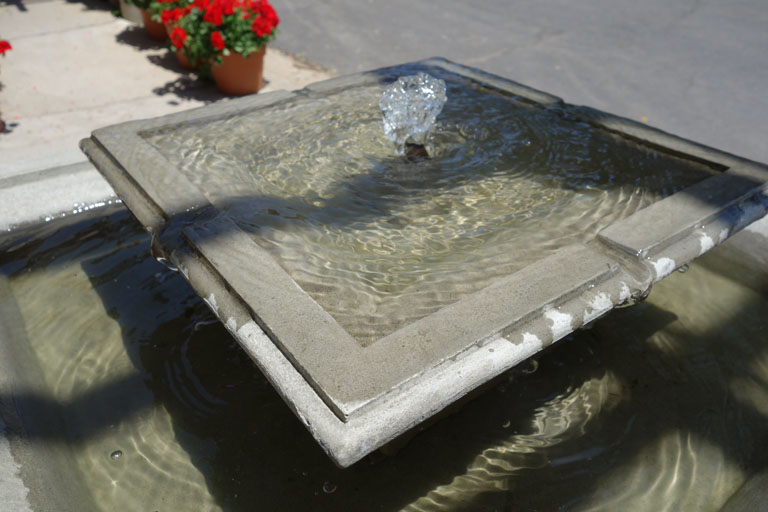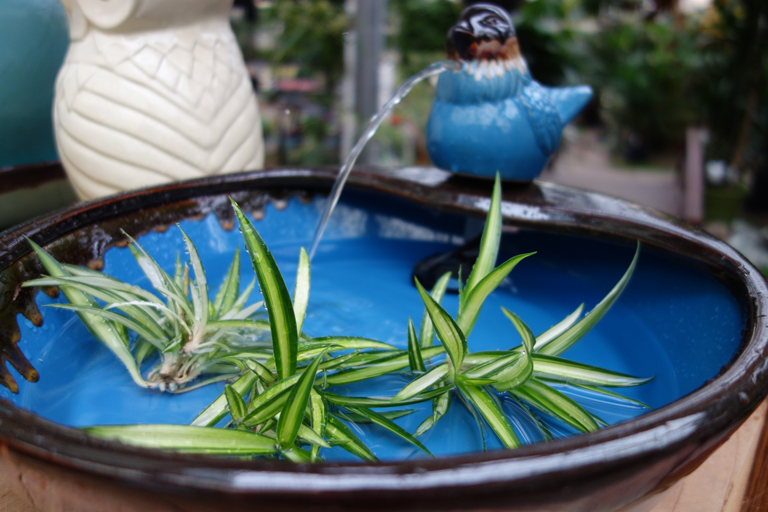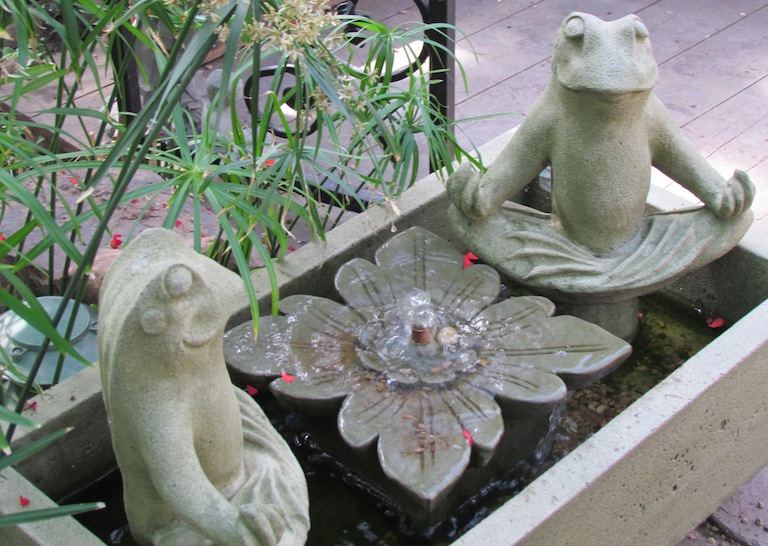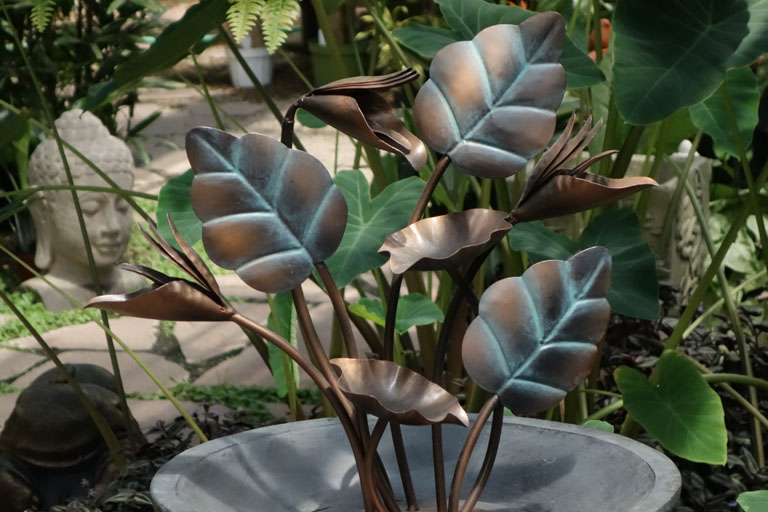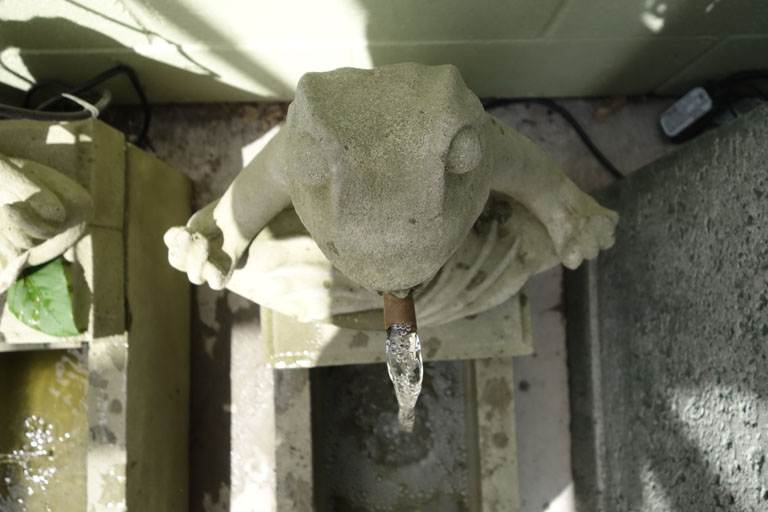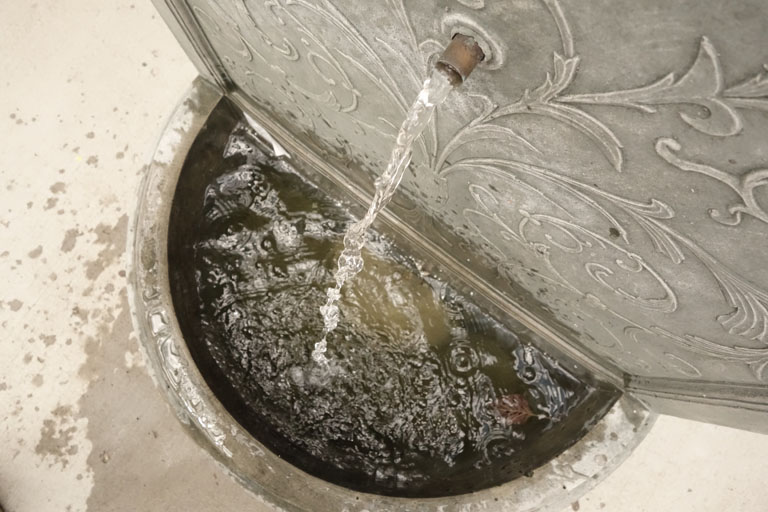 Add ambiance to your outdoor and indoor living spaces with the soothing sound of water. The greenhouses are filled with weatherproof fountains in an array of sizes, shapes and styles. We have everything from yoga frogs meditating on a water spout to contemporary squares, rectangles and obelisks. There are small indoor fountains for your desk or study in copper or ceramic as well as large, elegant pottery fountains for an entryway or living room. Connie has cultivated a great list of suppliers. One of our favorite lines is Campana. We love all their designs. We don't have room for them all, but Connie will be happy to show you their catalog and special order one just for you.
Water features are excellent ways to cover up unwanted sounds adding a zen like quality to any garden space.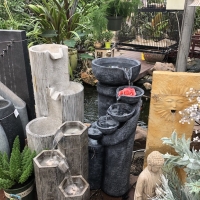 Add some magic to the garden with the wonderful sound of cascading water.
Read More »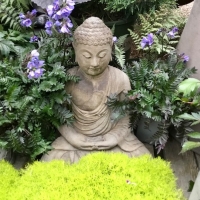 Works of art to help create the perfect garden ambience indoors or out.
Read More »