Herbs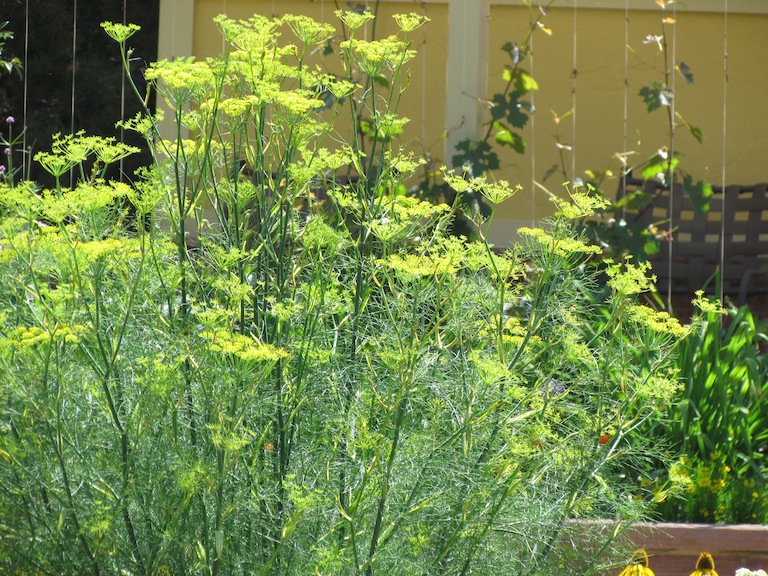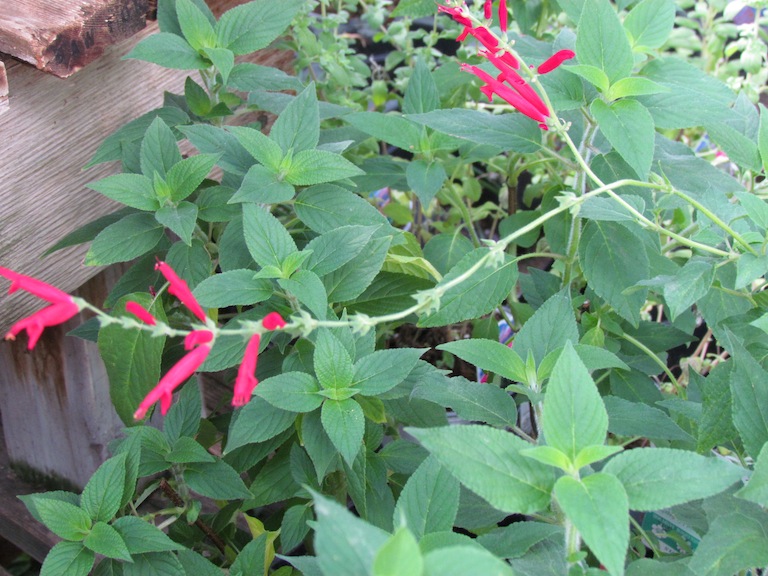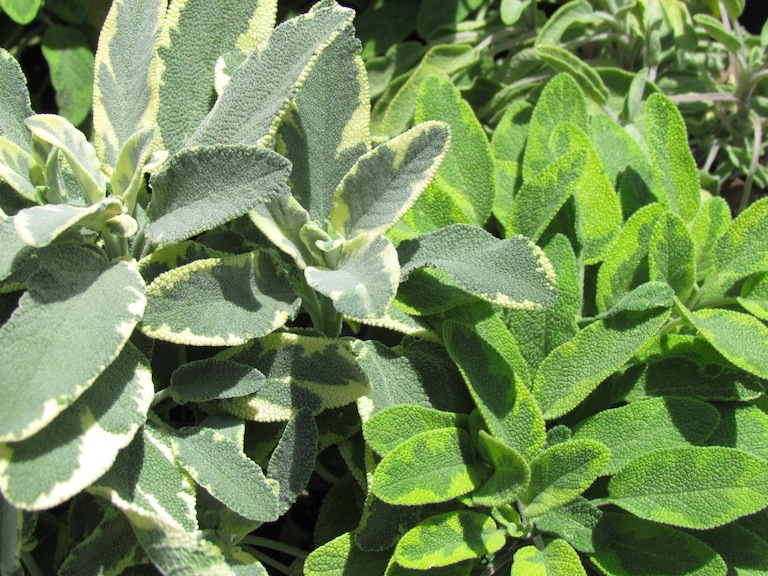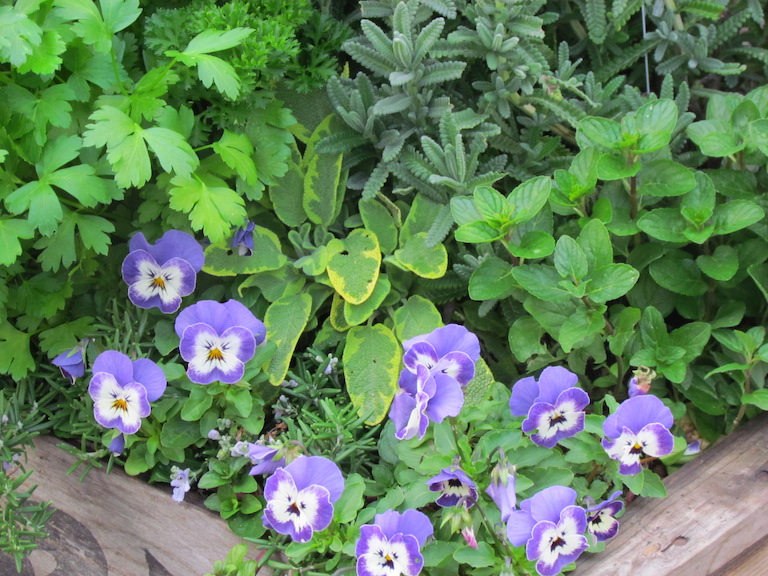 You don't have to wait until springtime to grow herbs for that extra touch for all your culinary needs. At Sturtz and Copeland we have herb plants available throughout the entire year that will thrive in a warm, sunny kitchen window even during the coldest Boulder winter. Parsley, sage, rosemary and thyme are only a few of the varieties that we carry to spice up your favorite meals. We have topiaried herbs, herb starts in small two and a quarter inch pots, large plants in gallon containers and multiple herbs planted as containerized herb gardens.
In the spring and summer the back bedding plant greenhouses are filled with a variety of herbs for outside gardens. We always carry several varieties of perennial lavender with it's beautiful blue and purple flowers. Culinary basil is an annual used in making pesto that can be found in multiple varieties including purple leaved basil. Variegated thyme, French thyme, creeping thyme, English thyme and lemon thyme are only some of the thyme varieties. Cilantro, parsley, lovage, oregano, marjoram, dill and chives are always available. And there are so many varieties of wonderfully fragrant mint that we don't even want to attempt to list them all.
Our designers love to plant herbs and vegetables and even some flowers together in decorative pots for your porch or patio. A beautiful container with her favorite herbs and flowers can be the perfect Mother's Day gift.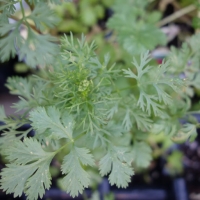 Cilantro produces a finely cut, pungent foliage. Use the tender leaves to add a citrusy-fresh taste to salsa, salads and guacamole. The seeds (Coriander) may be used to flavor curries and Asian cuisine. Cilantro adds a nice soft texture to herb gardens, annual beds, and works well in containers.
A culinary favorite of many people, Basil is a member of the mint family with many varieties grown in Colorado. Basil lives up to its botanical name that means "to be fragrant". Basil is suitable as an ornamental or border plant or in the vegetable garden. Basil has been shown to provide protection against bacterial growth. Basil can act as an anti-inflammatory and decrease free radical damage....&nbsp
Read More »
Commonly known as Italian Oregano, this herb offers both pleasantly scented foliage with heart-shaped beauty. Tiny, white to pale pink flowers start to appear in late summer. Oregano plants tend to become woody and bitter around the time they start to flower. When flowering begins it's best to cut the plant back nearly to the ground to encourage a new flush of growth for a second season of harvest....&nbsp
Read More »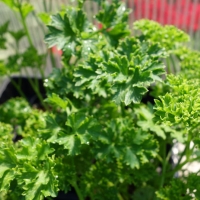 Parsley is one of the most widely known culinary herbs. The leaves are high in vitamin C, vitamin A, iron and essential, aromatic oils. Like Basil, Parsley leaves are highly used in many dishes. After washing parsley, place it in a glass of water and refrigerate to prolong its use. To ease in chopping, roll up parsley leaves in a single basil leaf then chop precisely.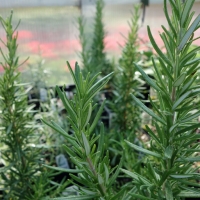 Rosmarinus officinalis, commonly known as rosemary, is a woody, fragrant, perennial herb. However, in our Boulder gardens it's not a hardy perennial so it's best to grow it in a decorative pot that can be placed outside in the summer and brought indoors in the winter. Rosemary is a beautiful evergreen plant with needle-like leaves and a heavenly fragrance. Rosemary is a member of...&nbsp
Read More »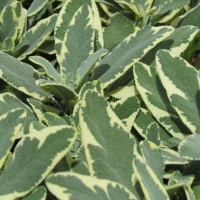 The common name sage refers to many different annual and perennial plants that are wonderful for our hot, dry, sunny Boulder climate. We love them all but in the herb garden we always make sure to plant the common garden sage, Salvia officinalis, that is a hardy perennial in Boulder with soft, grayish green leaves. Its flower colors vary. They can be pink, purple, blue or white....&nbsp
Read More »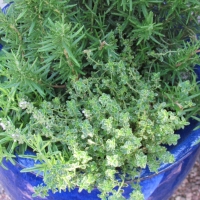 Colorado's growing conditions make thyme easy to grow. This standard kitchen herb has attractive, green foliage and edible, lavender flowers. Harvest cooking thyme by cutting two to three inches of stem tips. Thyme can be used fresh or dry. With it's penetrating fragrance, thyme is a wonderful addition to bean, egg and vegetable dishes. Thyme leaves are curled, elliptically shaped and very small....&nbsp
Read More »