We Survived the Valmont Road Construction Project!
Saturday, August 19, 2017 at 5:21 AM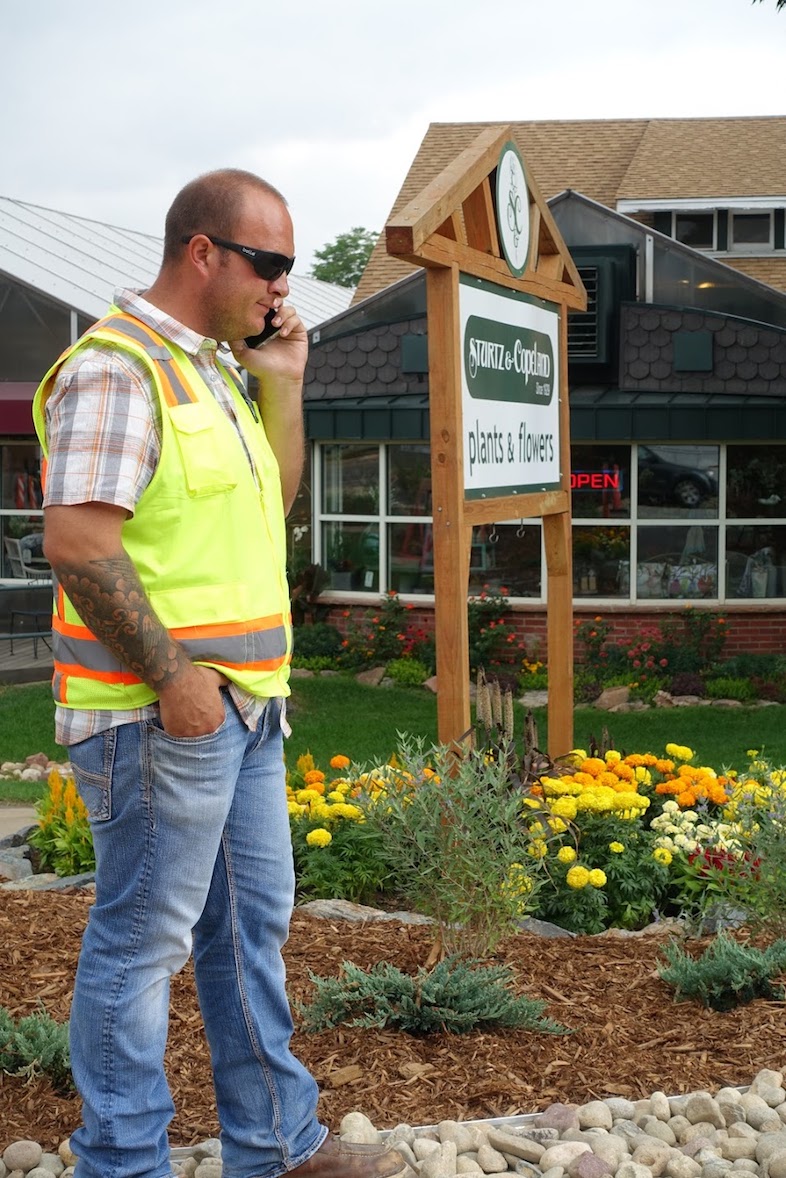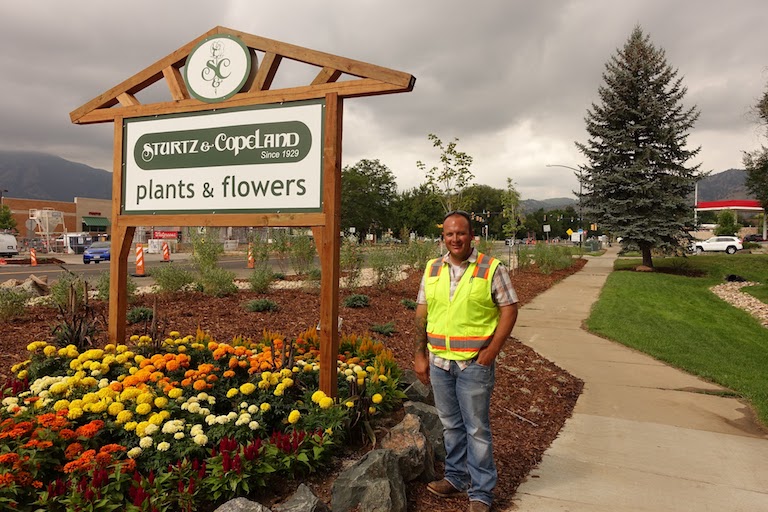 We love our new left hand turn lane!!
Almost three years ago Brian Wiltshire from the City of Boulder came to see me with an attorney, architectural drawings, landscape plans, and contracts to sign in the first phase of the street renovation project from 28th to 30th Street along Valmont.
It was a massive project with lots of federal dollars behind it. They were going to cover the farmer's ditch in front of the store which meant that all the entrances to all the businesses along the north side of Valmont would have to be reconfigured.
They were going to widen Valmont, add turn lanes, add a 5 foot bike lane, put in new sidewalks, new landscaping and a complete new traffic signal at 29th and Valmont. The entire project was going to take over a year to complete once construction started and I immediately began to worry about how my business was going to survive. The Sturtz and Copeland greenhouses have been in Boulder since 1929 and have weathered their share of storms, but I wasn't sure how we were going to get through this one.
After a year of construction, thanks to all of our loyal Boulder customers, we are still here and have a beautiful new street and entrance. Brian Wiltshire and Brad Garner were our two main contacts with the city during the project. One of them was always available by email, text, phone, or in person, during the entire construction phase. If we had a problem, they would respond immediately. If we needed a flagman, they got us two. They were always professional and courteous when Connie, Jill, Trevor or I were out in front tracking them down with another problem. But beyond professional, they were always kind and gentle during all the traffic and construction chaos. They didn't get mad, they just got the job done.

Thank you Brian and Brad.