Recycle your summer wire hanging baskets.
Sunday, December 13, 2015 at 11:53 PM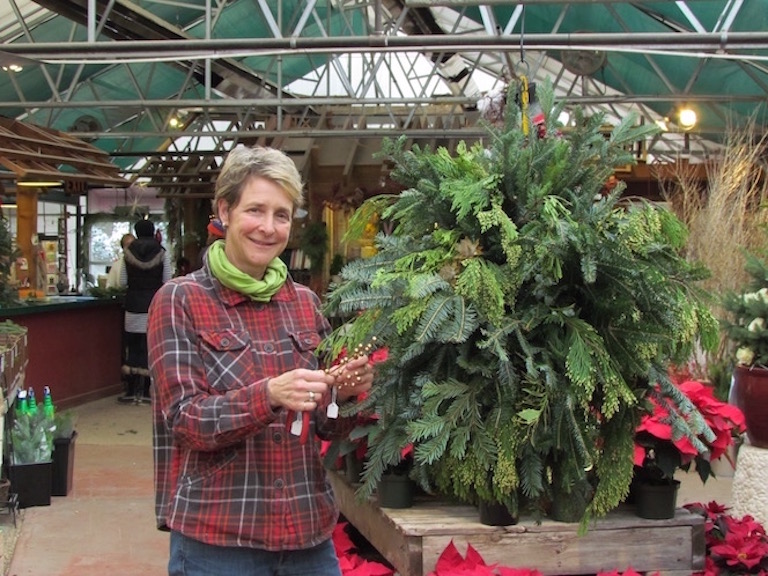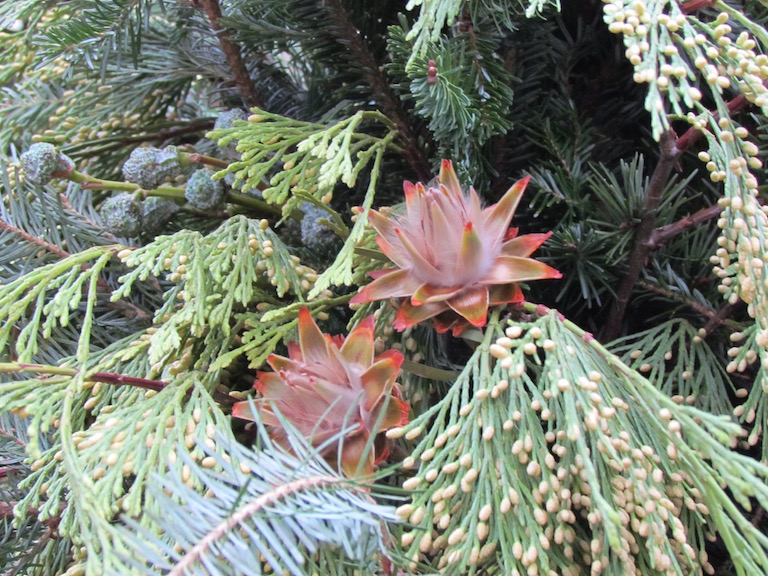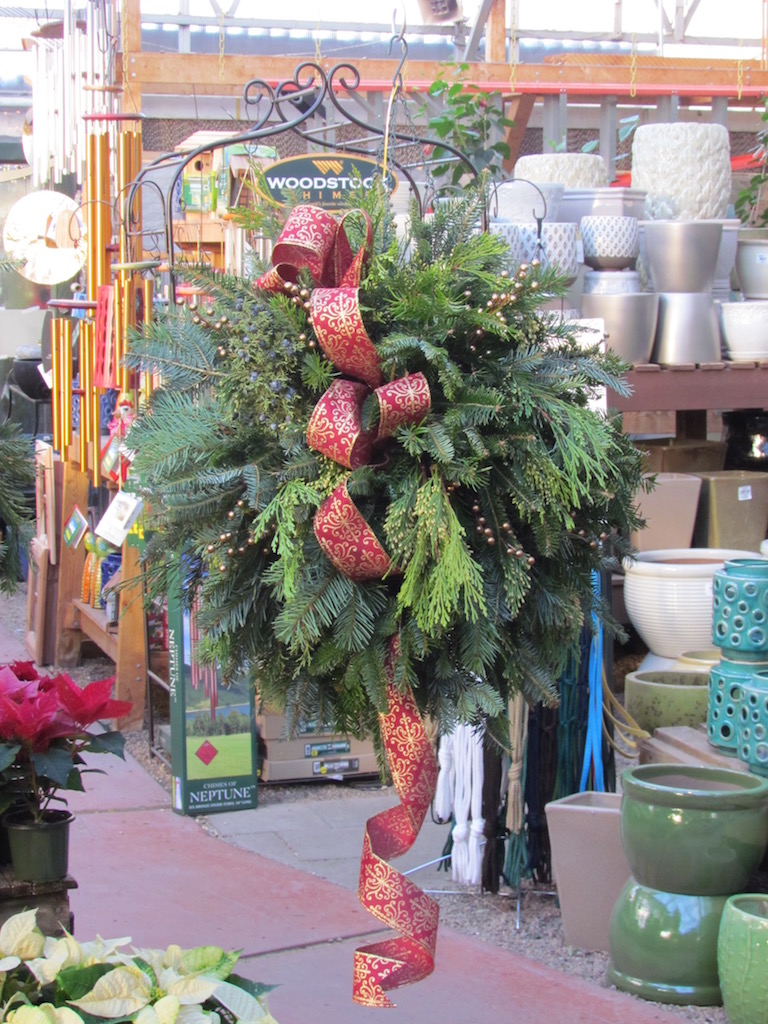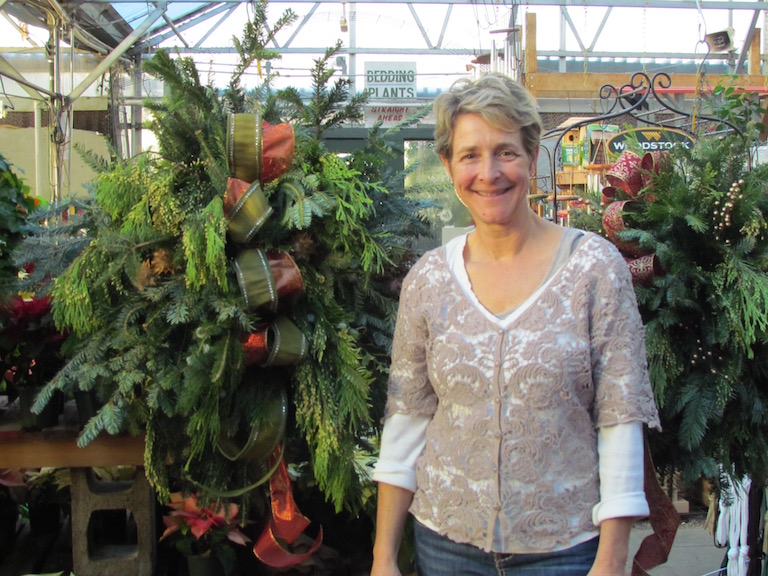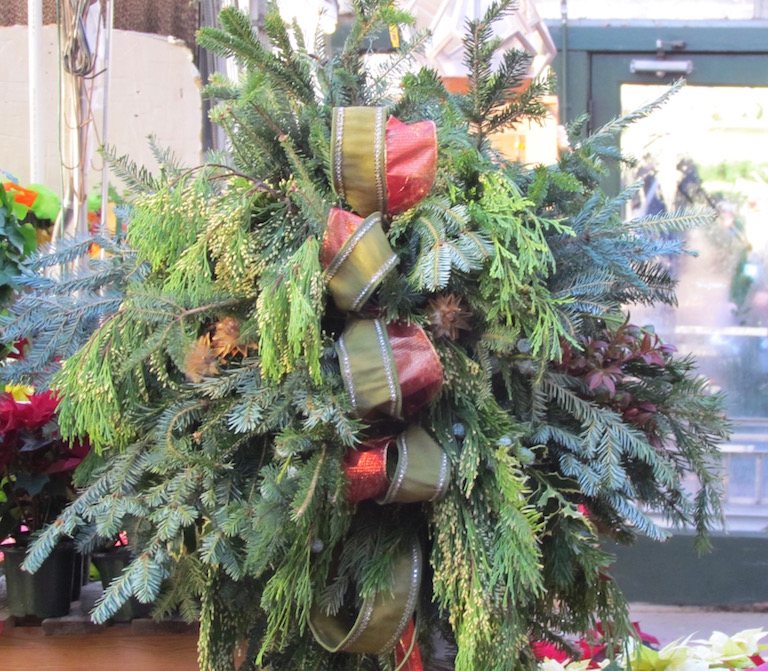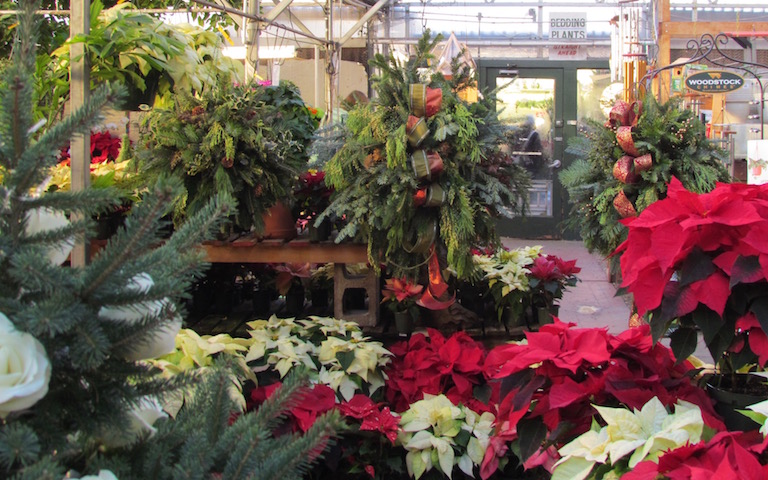 Connie and Patty have been having a great time in the garden center finding new uses for our outdoor wire baskets. If you have any wire baskets leftover that your annuals grew in happily over the summer, you can make an evergreen ball yourself. First take out all the spaghnum moss and old dirt. Then fill the baskets with florist oasis that has been soaked in water. After that you can start adding evergreen boughs. For the base you can use the branches that you've removed from the bottom of the Christmas tree before you put it in the stand. Just cut them down to size and remove any of the straggly bits. Next add incense cedar, noble fir, soft balsam needles and shiny silver fir. Juniper with it's fragrant blue berries is another perfect green to add to the mix.
For finishing touches you can add berries, ribbon and eucalyptus pods to make a fragrant, long lasting holiday basket. Variegated or green holly gives a nice contrast in texture. Ilex berries give the baskets a beautiful red touch, and even mistletoe is a great holiday addition. Connie and Patty had fun adding some unusual proteas that open like star shaped, wooden roses. Magnolia leaves are elegant, and boxwood gives you a different texture and green. If you're having a party, you can even add fresh flowers for that extra festive touch.