Plant Your Peas on St. Patrick's Day and Celebrate with an Irish Bouquet
Monday, March 11, 2019 at 10:02 PM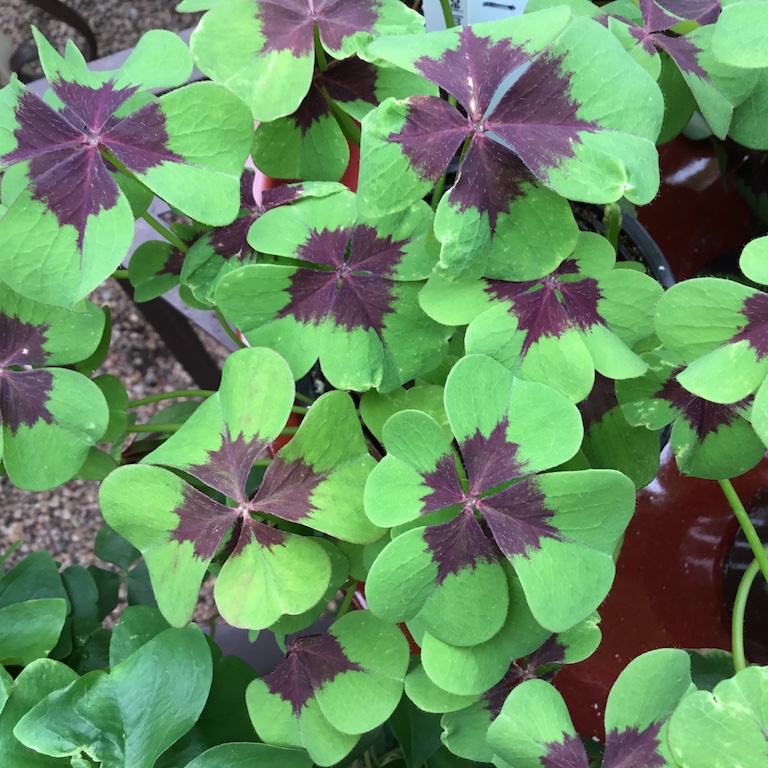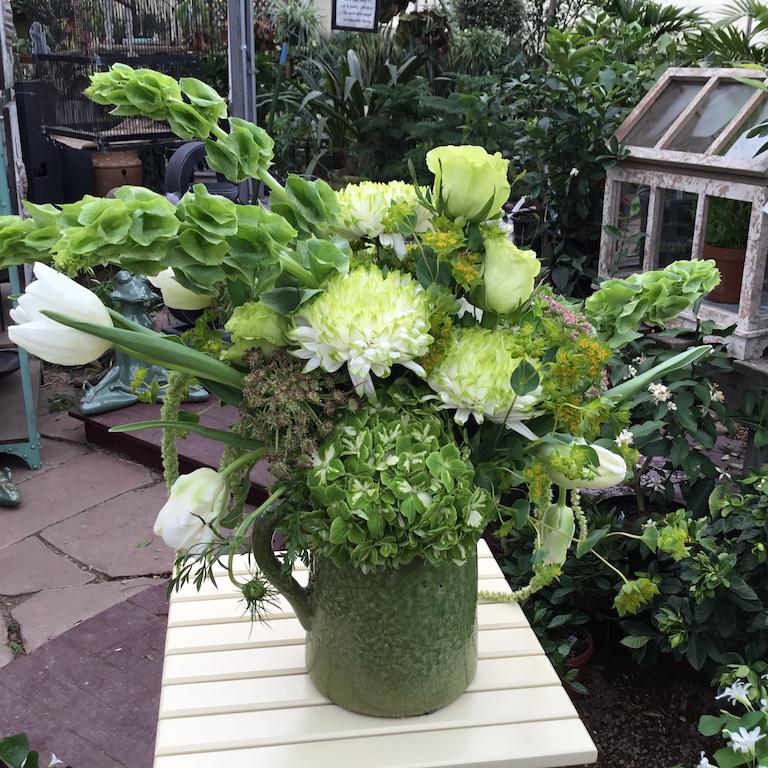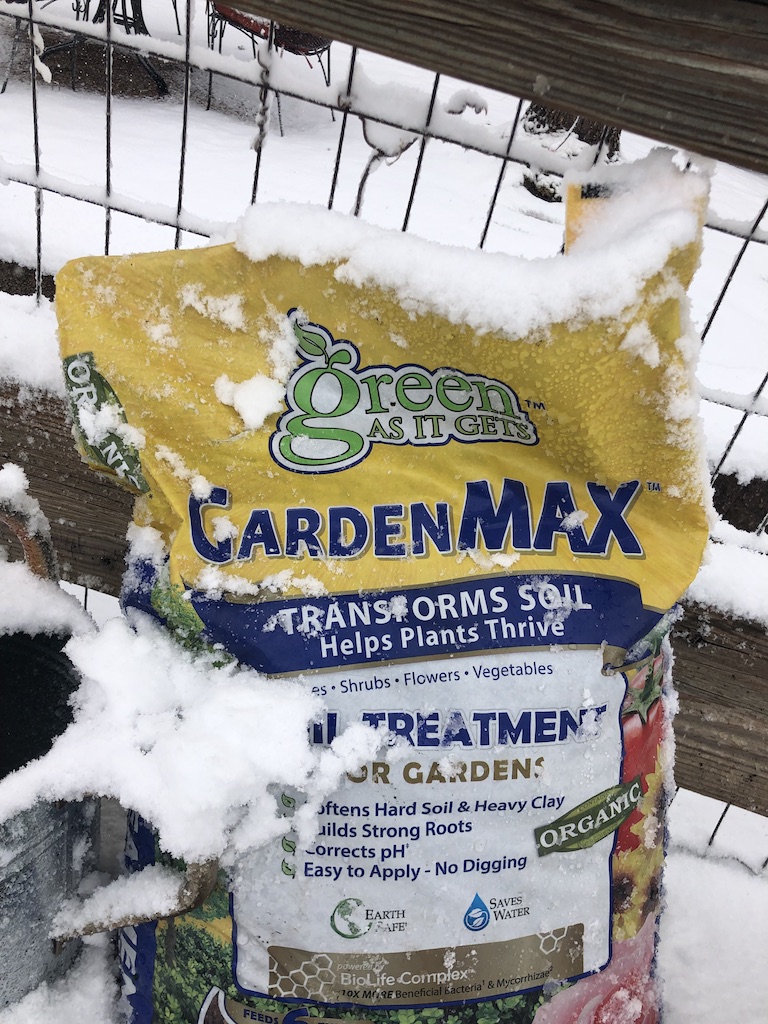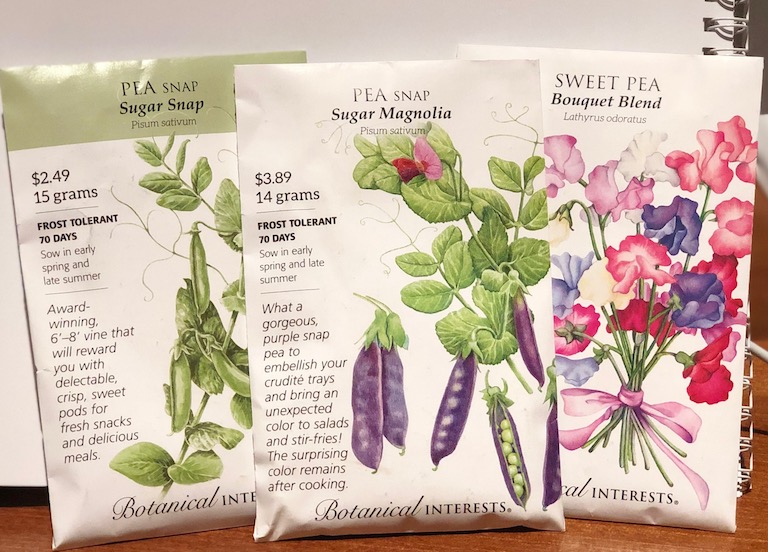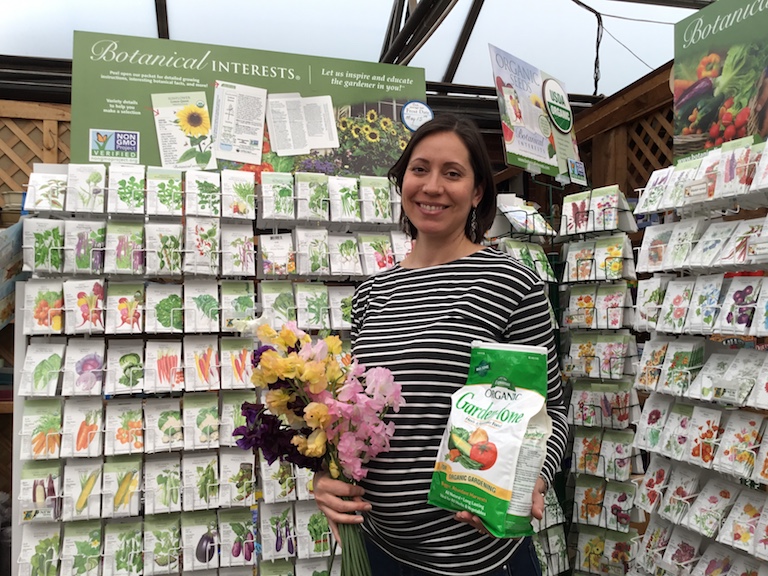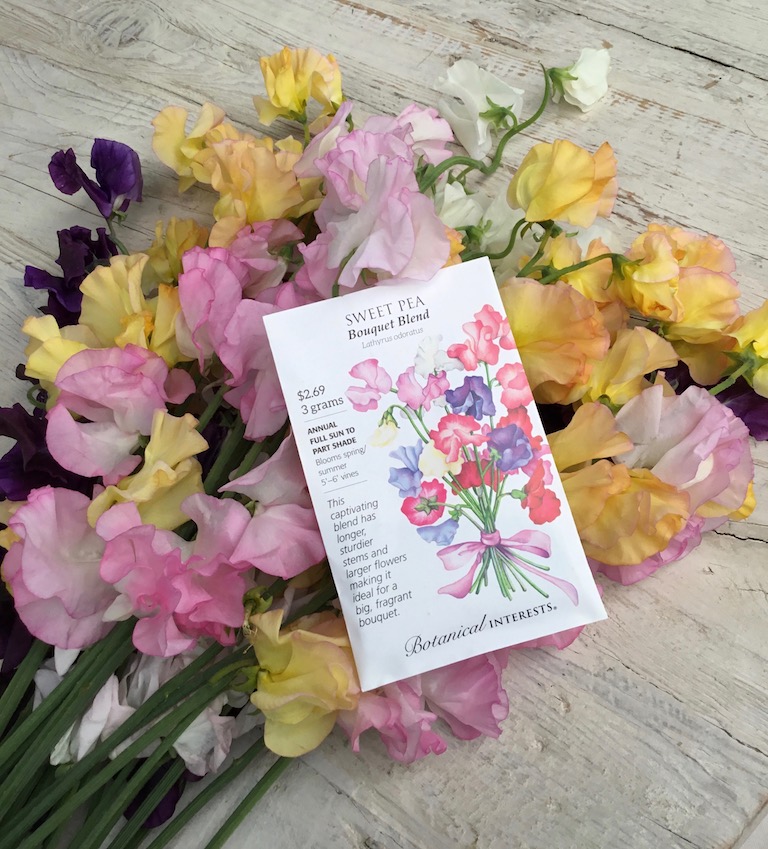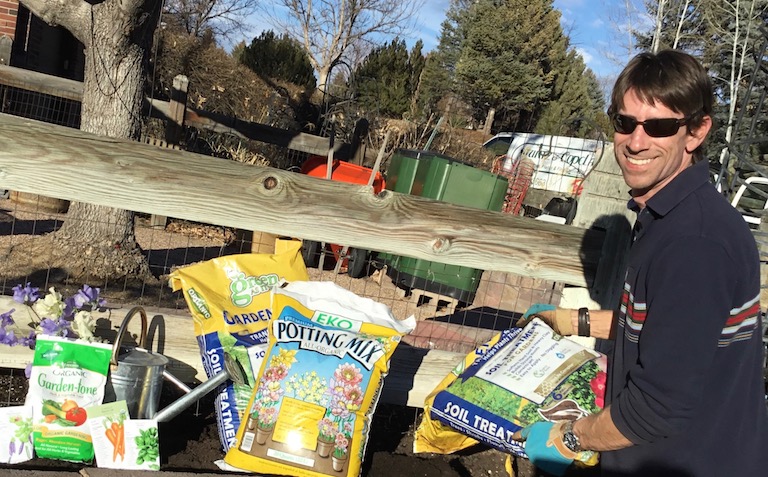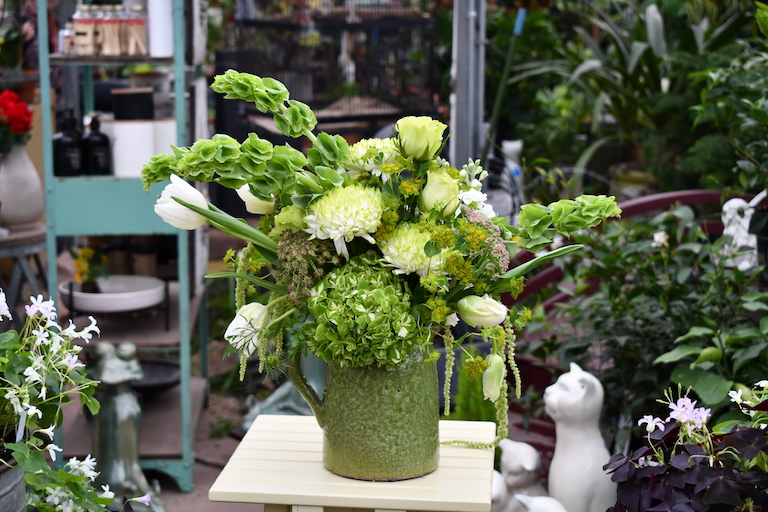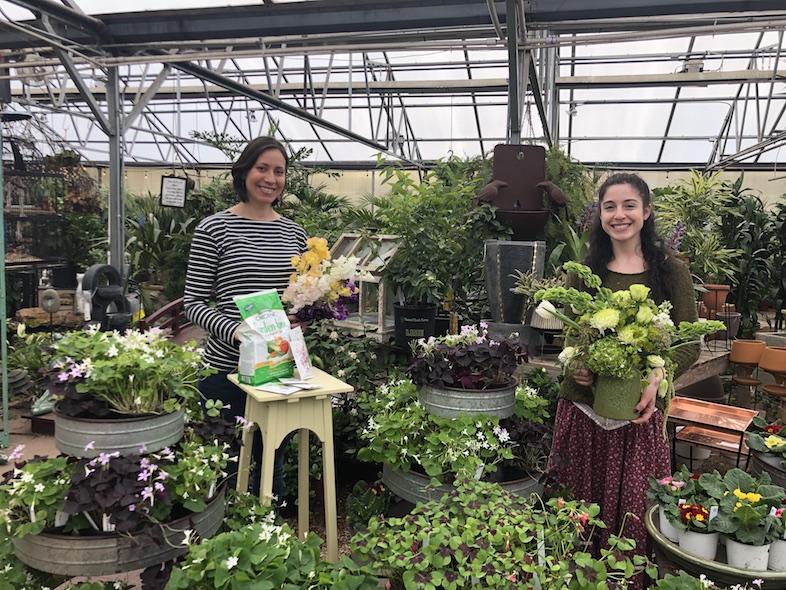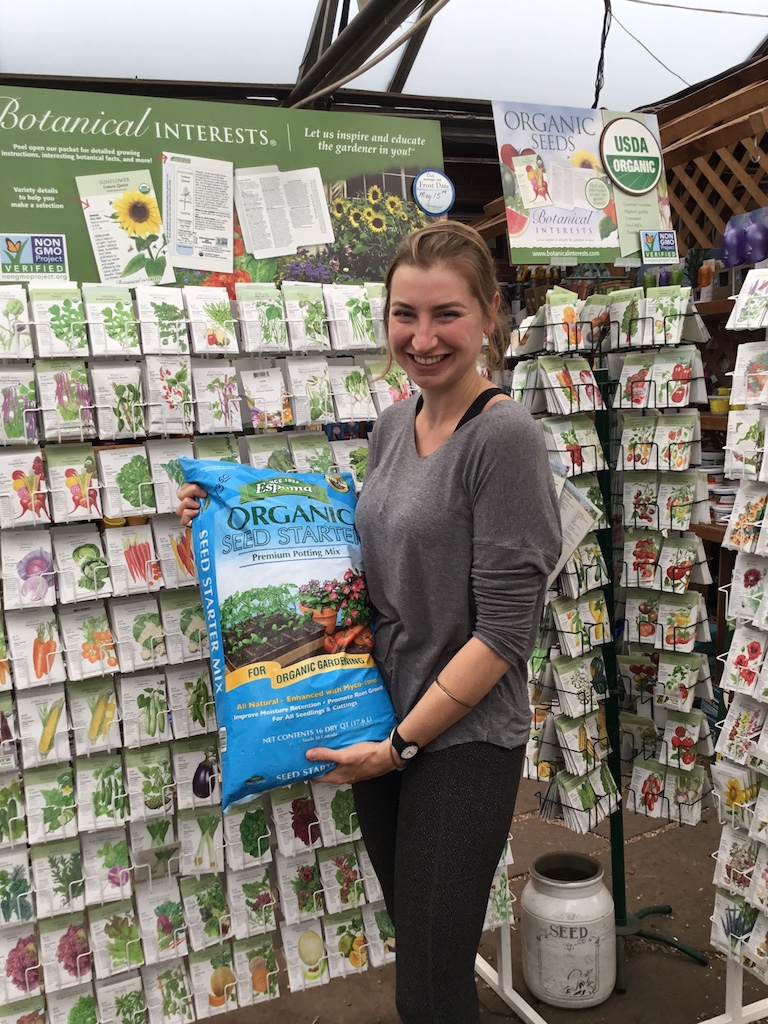 St. Patrick's Day, March 17, is the traditional day to plant peas in Boulder. With the snow we've been having, we may have to push the date back a week or two this year, but it's still fun to start planning the garden and it looks like Sunday the 17th may be bright and sunny after all.
Peas are best when they are eaten immediately after they are harvested, before the sugars that make them sweet have started to turn to starch. Eating them quickly doesn't seem to be a problem at our house. The problem is getting them from the garden into the house. The sugar snaps get plucked off the vine and eaten immediately when they are fat and sweet. The snow peas when they are thin and tender get harvested and eaten while we are still out in the garden, and even the tender, juicy new growth, plant tendrils and pea flowers seem to get snipped off with our fingers and make it into our mouths before they can get integrated into that salad waiting in the kitchen. Snipping off the new growth known as a pea shoot won't harm the vines' growth. It actually encourages more branching and will potentially help the vines to produce more peas for harvesting. The shoots and flowers have a wonderful mild pea flavor and are beautiful in salads and garnishes.
Here's a word of caution. It is ok to eat all of the pea varieties known as Pisum sativum, however the annual and perennial sweet peas that are commonly grown for their beautiful flowers are actually varieties of Lathyrus odoratus and they are toxic. You shouldn't eat the shoots, flowers, pods or seeds of those fragrant flower garden varieties. Please don't even use the beautiful flowers of those varieties for garnish! The perennial ones grow in vacant lots and all over at the base of the trails leading out of Chautauqua. They are especially beautiful in the spring when they are covered with pink flowers. Pretty to look at, but not so pretty to eat.
English peas, snow peas, edible pod peas, sugar peas and even sweet peas all love cooler temperatures. They are hardy and frost tolerant and will all germinate in cool garden soil, down to 40 degrees. No matter the temperature, if your soil is too wet, there is a chance that your seeds will rot. In that case wait until the first day of spring or 4 to 6 weeks before our last frost date to plant. We know that sounds pretty vague. None of us want to predict that last frost date for Boulder, but we like to hope it will be before Mother's Day.
To help your peas germinate, soak them in tepid water 12 to 24 hours before planting. Drain the seeds and while they are still wet, mix them with an inoculant of rhizobia bacteria. These bacteria are soil based microorganisms that have a symbiotic relationship with legumes. They'll give you stronger plants and higher yields and are especially helpful when you are planting in cool, wet soil.
Two weeks after you sow the first pea seeds, plant another row or two to extend the season and your harvest. If you love peas like we do, you can even sow another crop in the fall 10 to 12 weeks before the first frost date for a late season harvest.
Peas love soil that is fertile, well-drained and rich in organic material. We like to enhance our garden soil with EKO, all organic garden mix. We also love "Green as it Gets" Garden Max. Garden Max restores the natural balance to your soil with macro and micro nutrients, pH correctors, beneficial microbes and growth stimulators. It's easy to use, and it's gentle and safe so that you can use it around children and pets. Your plants will look lush and green and healthy. It makes your garden easier to maintain, and helps to soften hard soil giving you stronger, deeper roots.
We also like to give our garden soil a boost with Espoma Organic Garden-tone. It's a great way to get much needed nutrients into our poor Boulder soils. Garden-tone is a premium plant food that has been formulated specifically for vegetables. It is made from natural and organic plant food ingredients and contains no sludges or fillers. The Organics in Garden-tone break down gradually providing a safe, long lasting food reservoir throughout the growing season. Like Sturtz and Copeland, The Espoma Company has been around since 1929. They have been a piooneer in natural gardening solutions. Throughout the four generations of family ownership their philosopy of developing the highest quality, most effective natural and organic gardening products possible has always been maintained.
We are still going to plant all our old sugar, and snap, and snow varieties this year, but we are also going to try a new one. It's named "Sugar Magnolia" and we just love the name (a famous Grateful Dead Song) but it was really the illustration on the Botanical Interests seed packet that caught our attention. It's a gorgeous purple snap pea with pink flowers. It should add a great color to salads and stir fries and crudite' trays. We can't wait to try it. If you have questions about "Sugar Magnolia" or any of our other seeds, I'm sure Dave Burnside from Botanical Interests will be happy to answer all of your questions.
Saturday, March 30th, @ 11:00
How to start your vegetable and flowers from seed
David Burnside from Botanical Interests
What's the difference between hybrid, heirloom, open pollinated, GMO and organic seeds? Find out what you need to know to feel confident selecting seeds for your garden. Then, learn simple tips for starting your seeds indoors and out to get a head start for spring planting.
FREE
Click Here for Our Spring Planting Guide to learn about other cool weather crops that you can plant on St. Patrick's Day.