Day of the Dead
Thursday, October 9, 2014 at 10:27 PM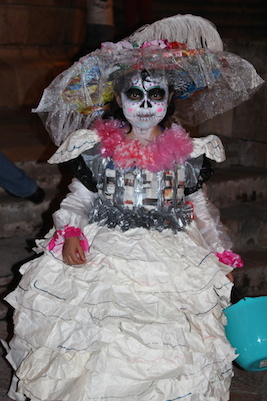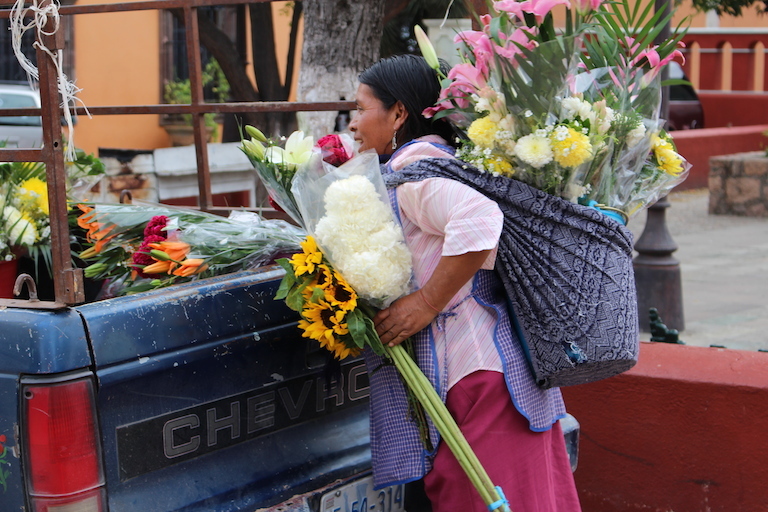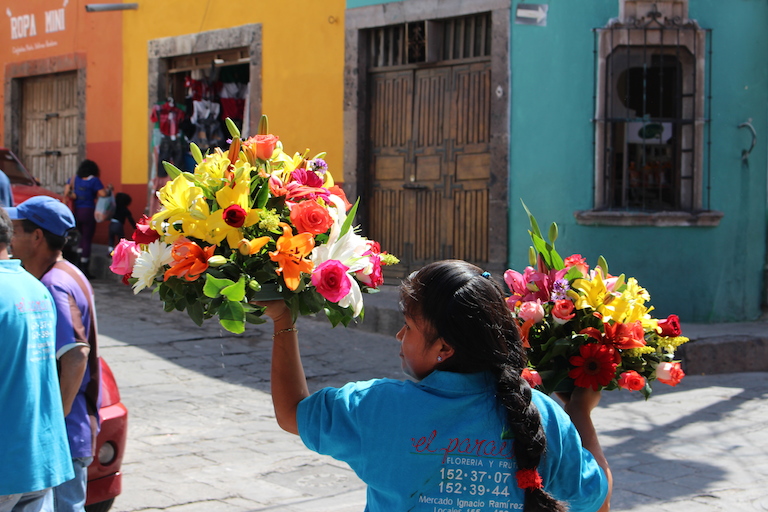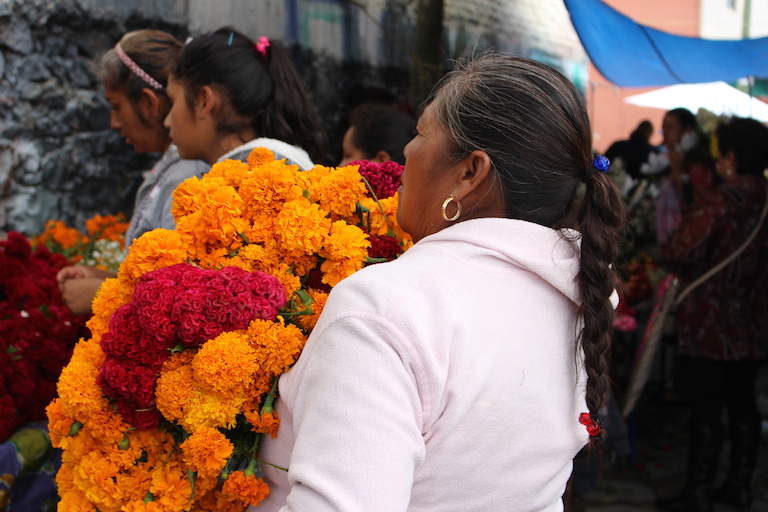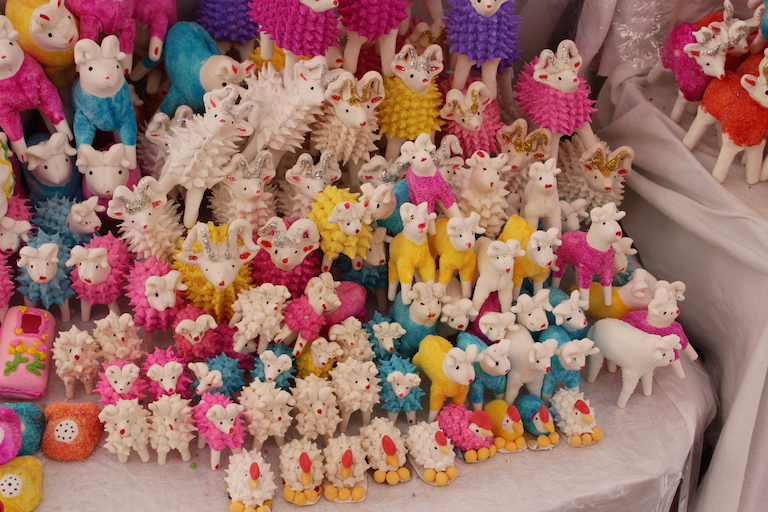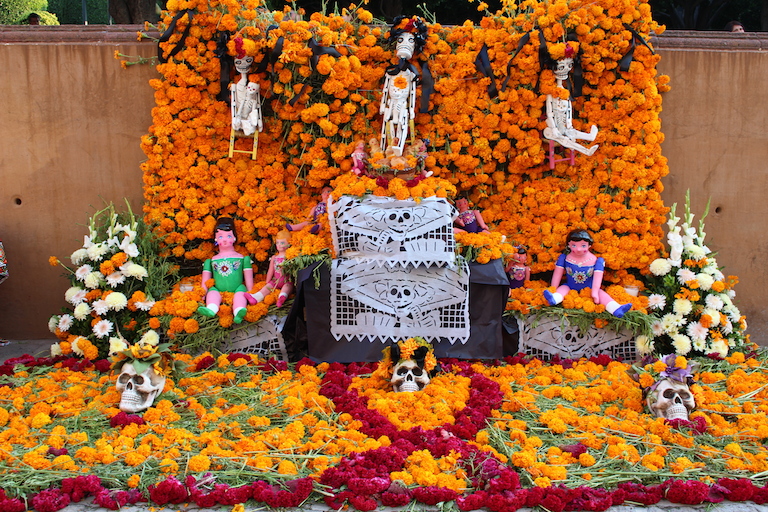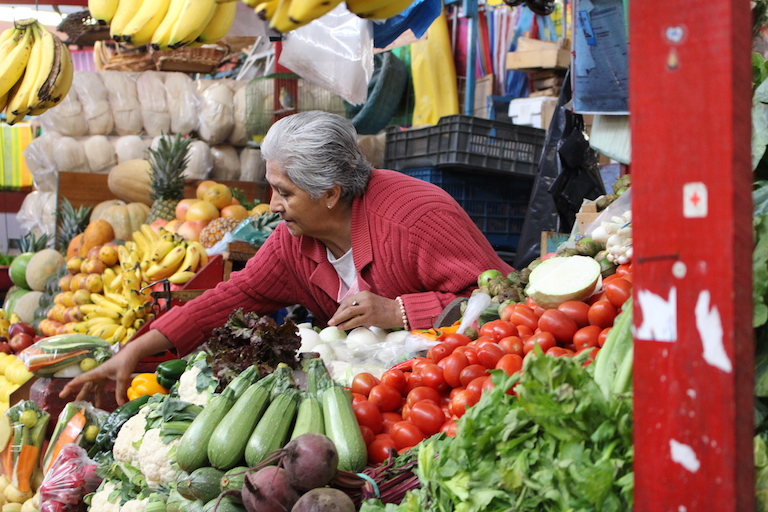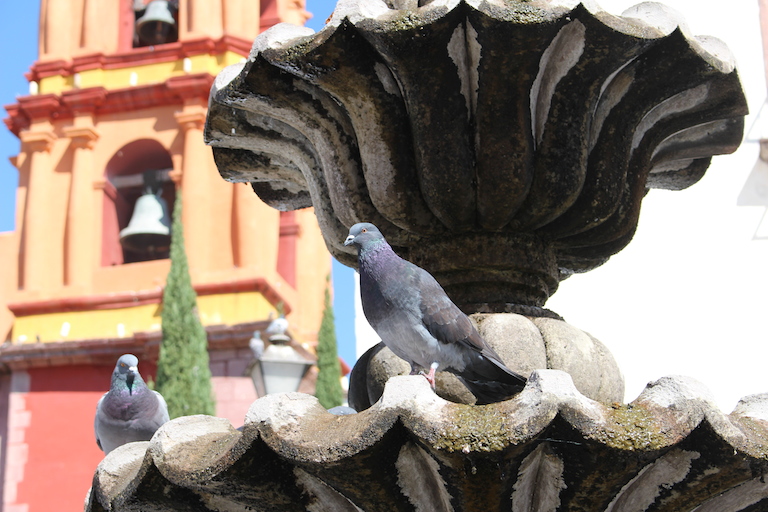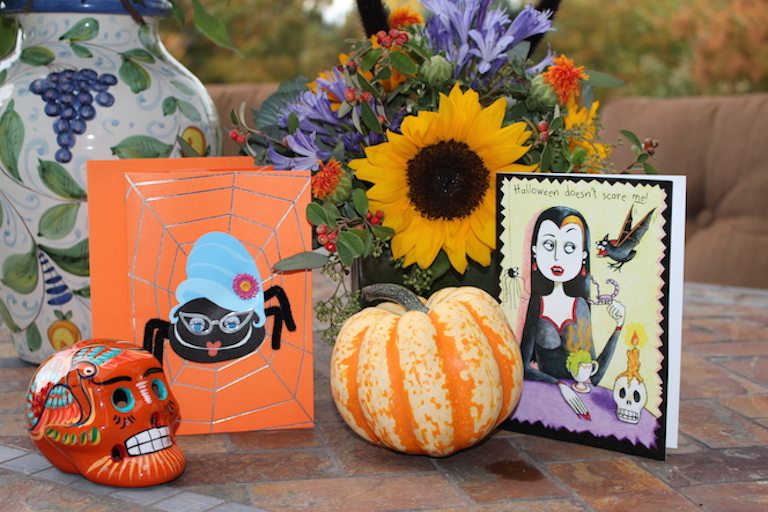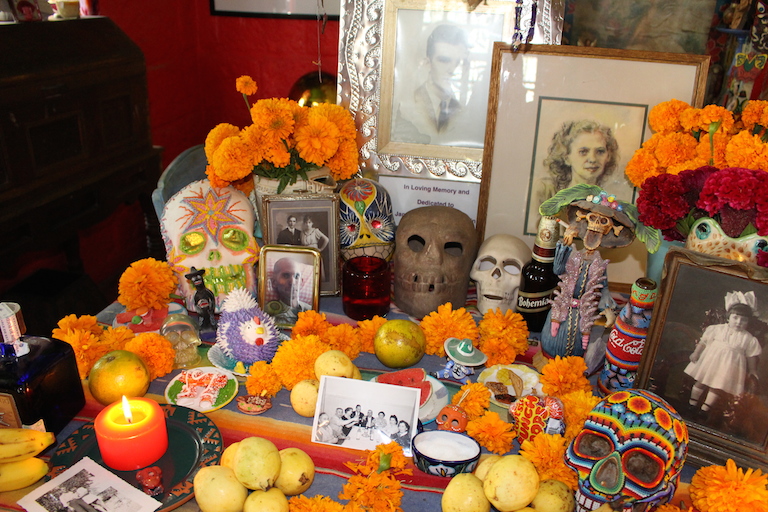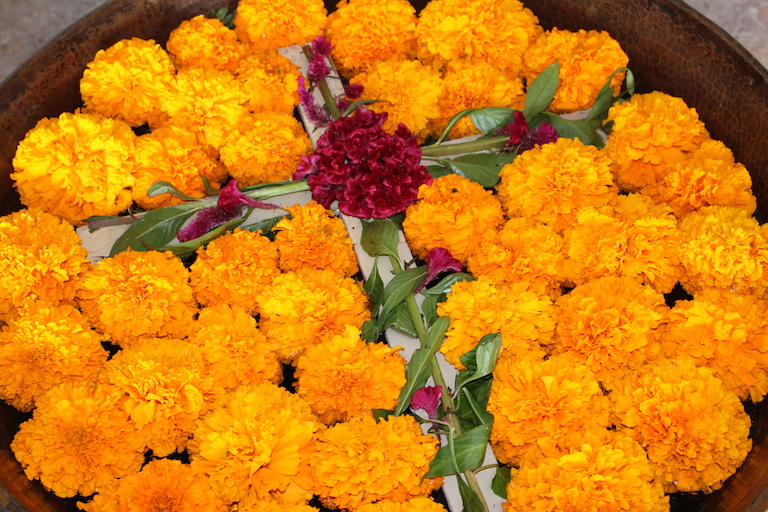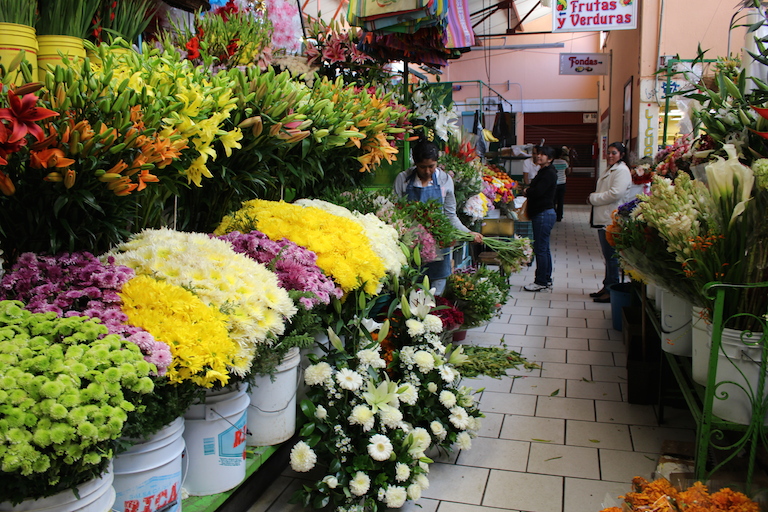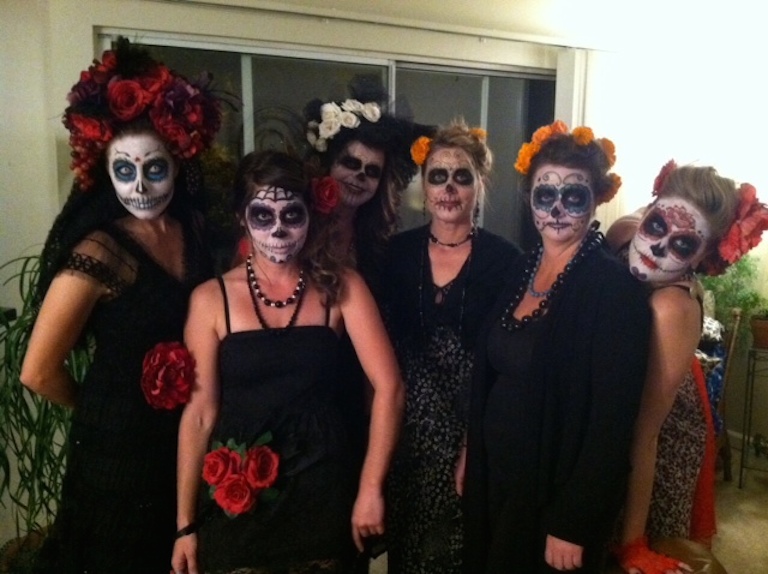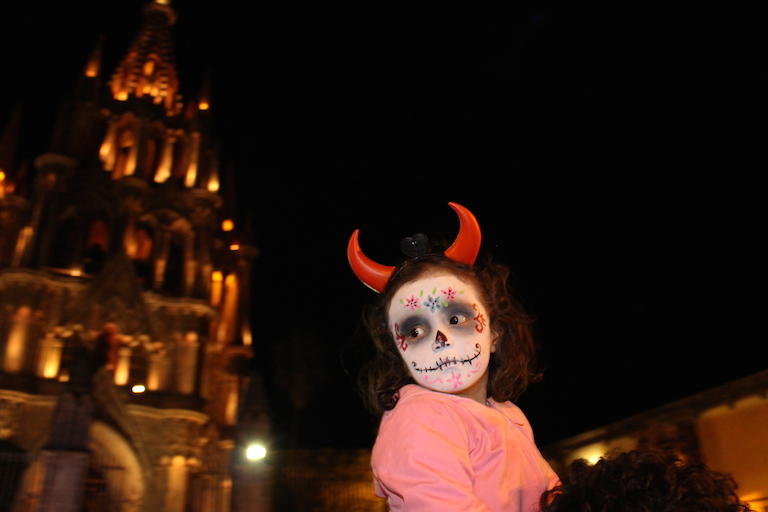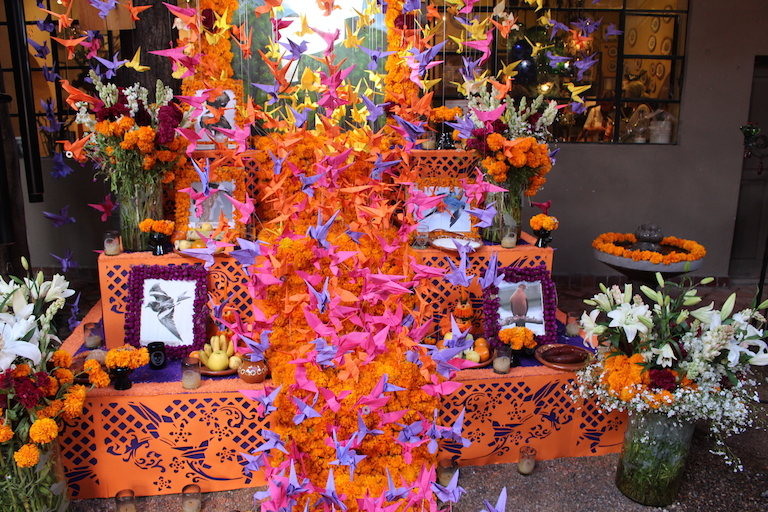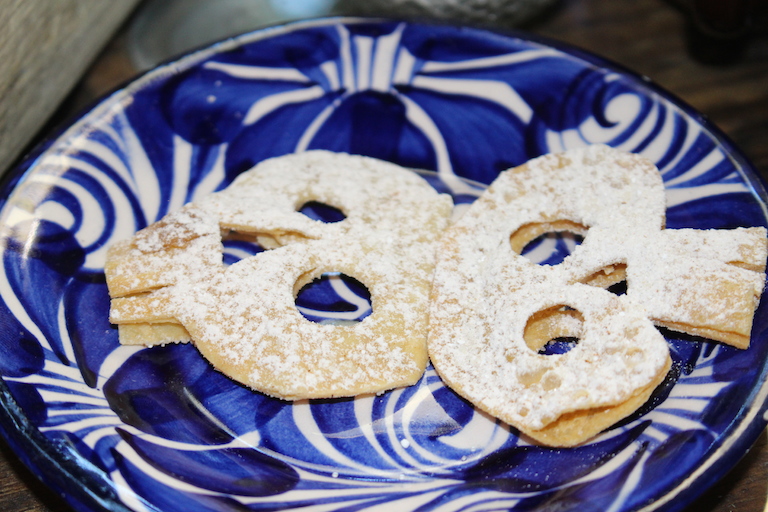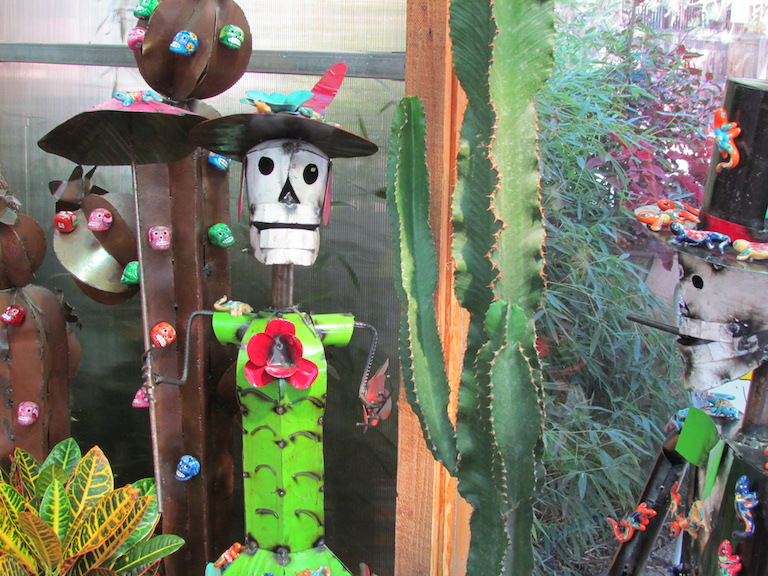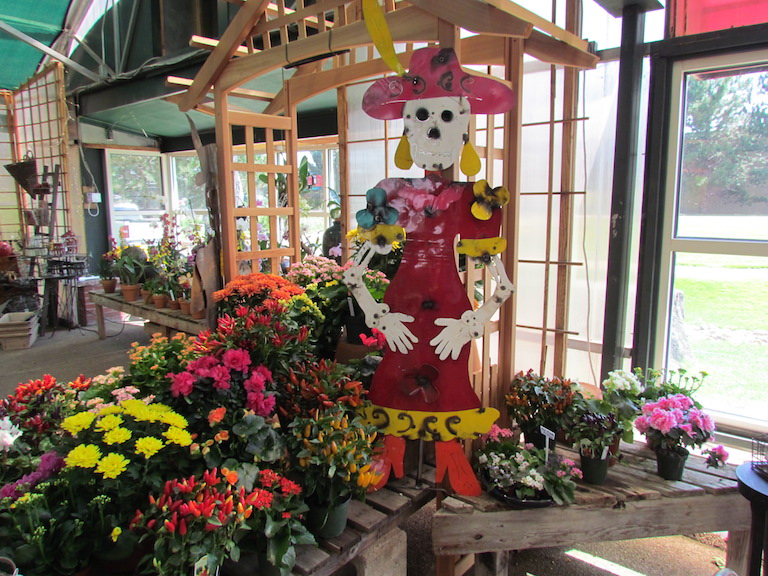 Last year I was so lucky to be able to spend the three day festival of the Day of the Dead in the beautiful Spanish colonial city of San Miguel de Allende. San Miguel is in the far eastern part of the state of Guanajuatoin in central Mexico. It attracts artists and writers and retirees from all of the United States and Europe. It is known for it's beautiful architecture and narrow cobblestone streets that meander up and down it's historic center. The spectacular churches and old buildings in the historic district have been restored and all the facades retain their wonderful shades of ochre, orange and yellow.
We stayed in the old town right next to the city square. We felt safe and secure and were able to go out at night and enjoy all the music and dancing. Everyone in San Miguel, including children and dogs, seemed to be dressed in costume and out parading around the square at night. They were friendly and welcoming. The music was great and the food was delicious.
During the day you could walk the cobblestone streets and peer through ornate wooden doors with intricate ironwork. During Day of the Dead those doors are left ajar so that you can see into the beautiful courtyards. Almost every courtyard contains an elaborate altar that is meant to welcome the departed spirits home. These altars are covered with food and flowers. They use red cockscomb and bright yellow marigolds. The marigolds are floating in fountains, arranged in vases, growing in pots and scattered along paths where their pungent smell welcomes the dead and leads them home. There are candles to light the way. Images of loved ones who have died are placed lovingly on the altar. The ancestor's favorite meals are often placed as offerings and glasses of water are set out as the spirits are always thirsty after their long journey home.
One of the highlights of the trip was a visit to Camino Sylvestre. They supply us with glass hummingbird feeders during the spring and summer and their original factory is in San Miguel. They had a beautiful altar in the entryway that was dedicated to all the birds that have become extinct. It was beautifully lit and covered with thousands of flying origami birds in purples and blues and yellows.
This year we've made our own altar in the front of Sturtz and Copeland. It's been evolving all month. We've had a great time erecting it and have even included some special figurines done by the artist, Gerardo Garcia. Please come by and let us know what you think.