Our Christmas Tree Lot is Open
Sunday, November 17, 2019 at 5:57 PM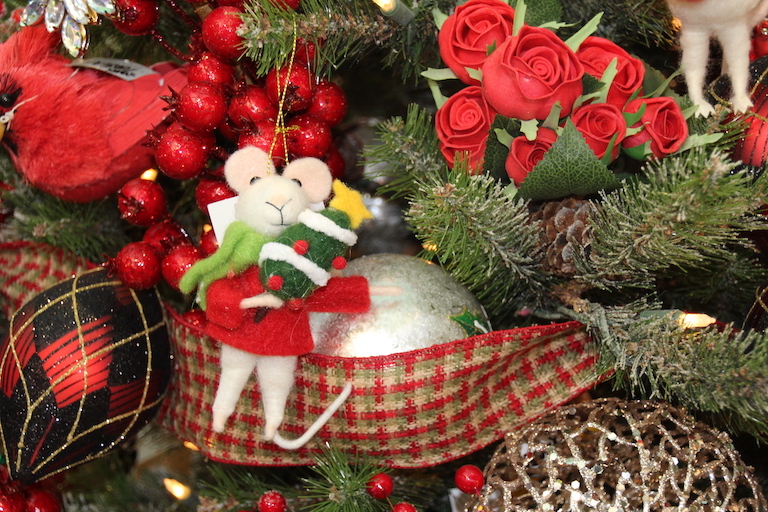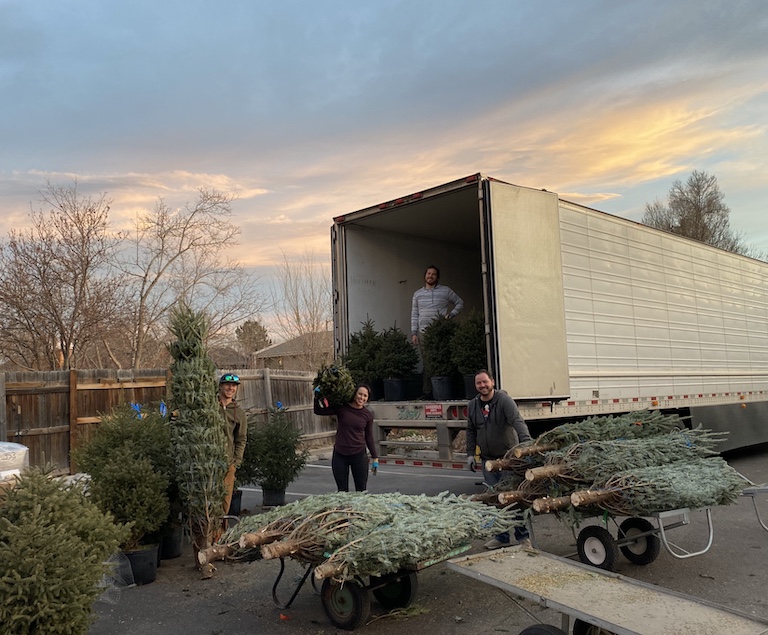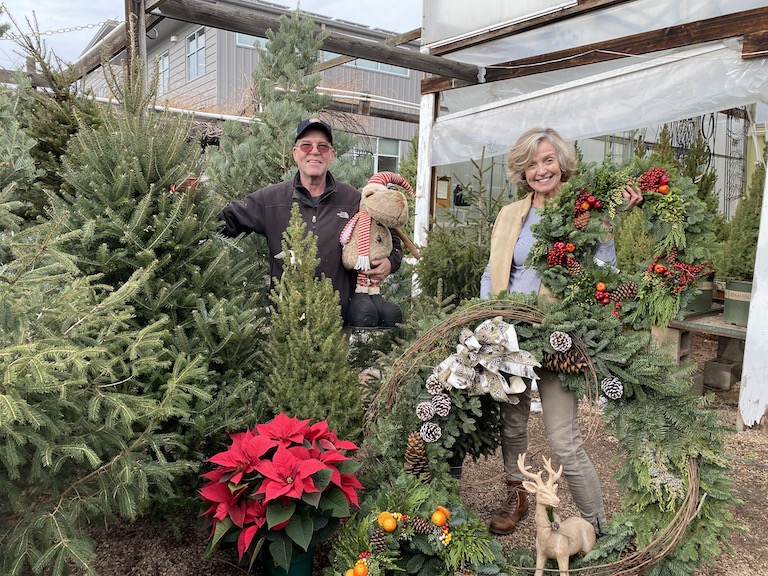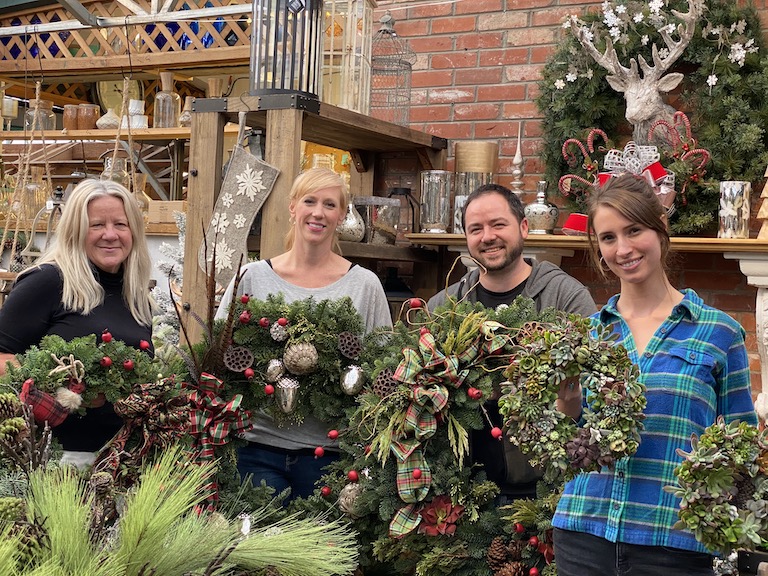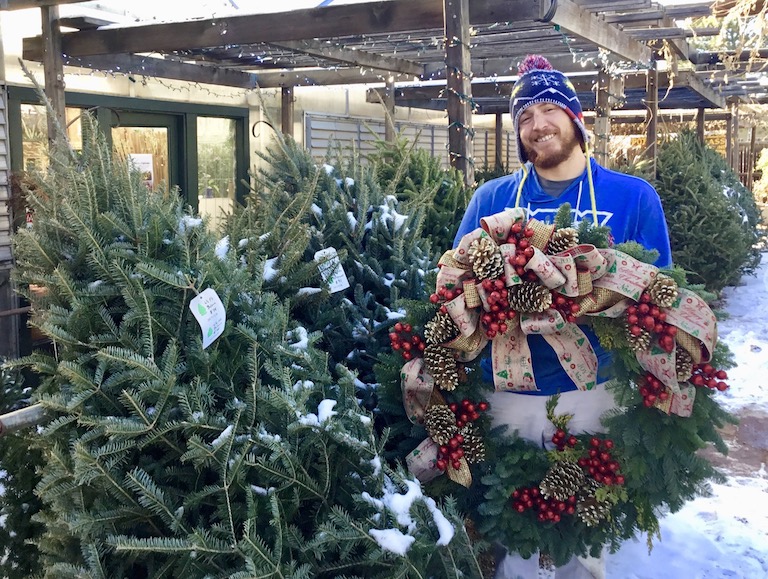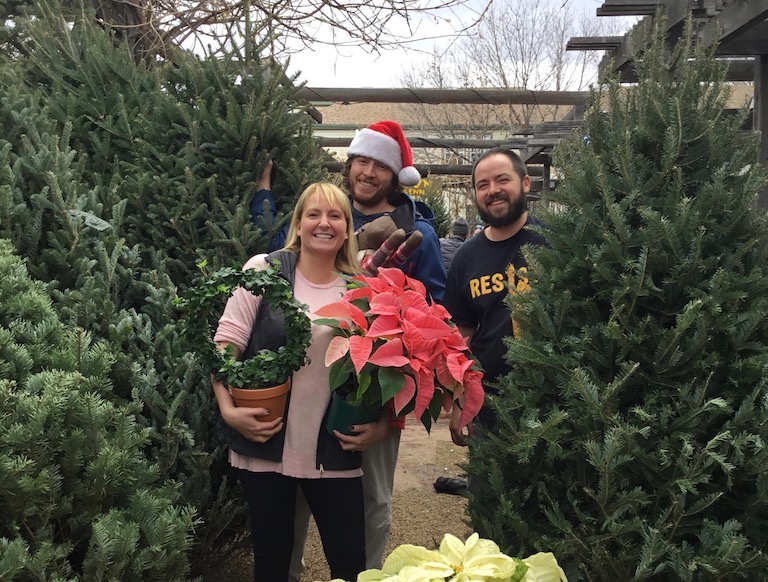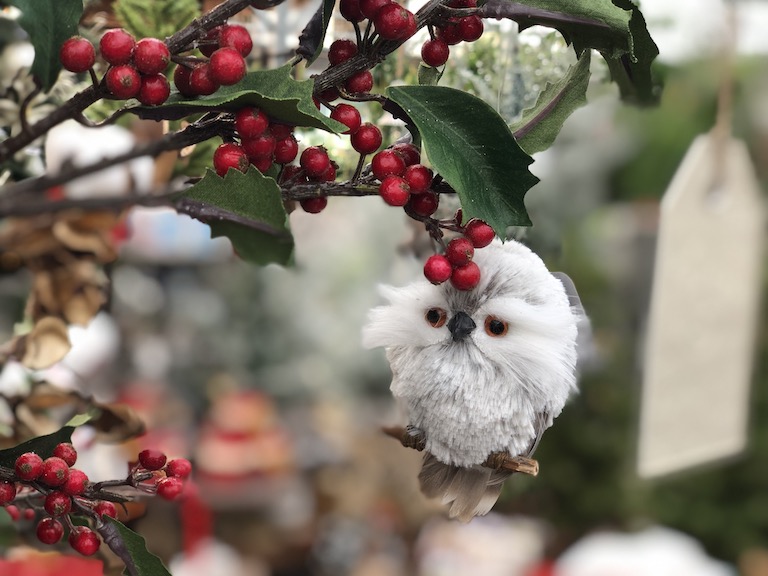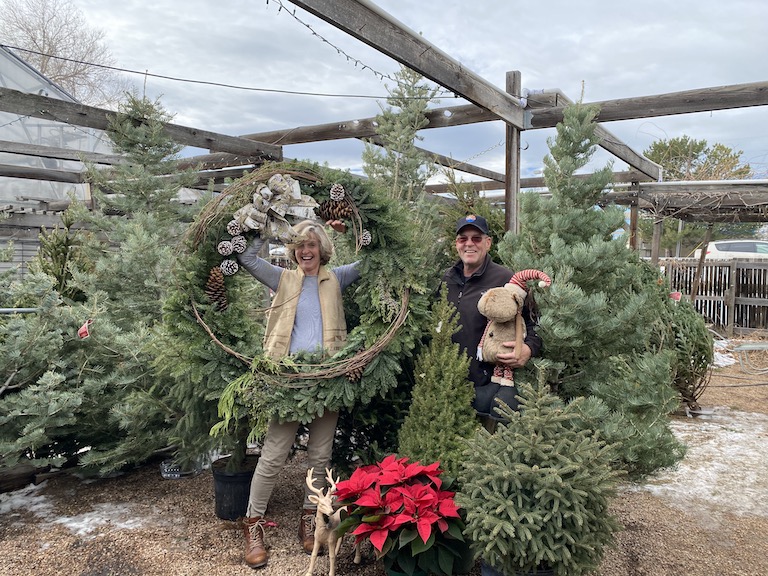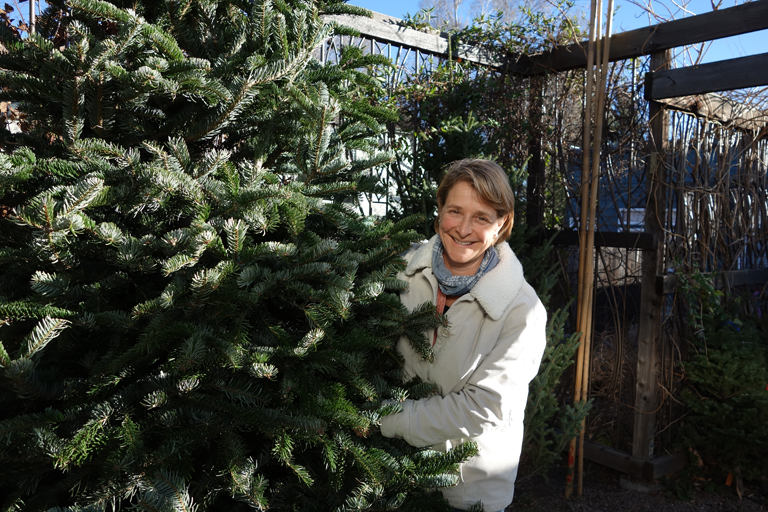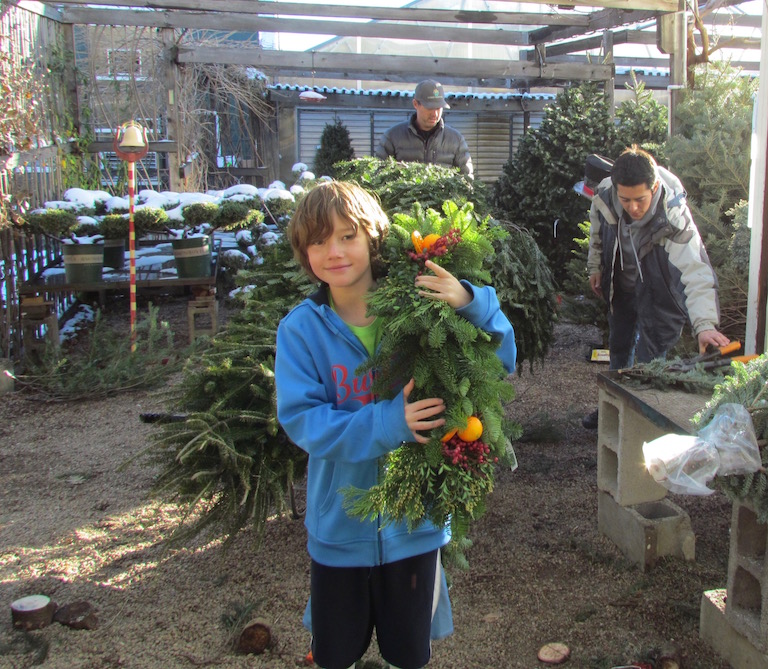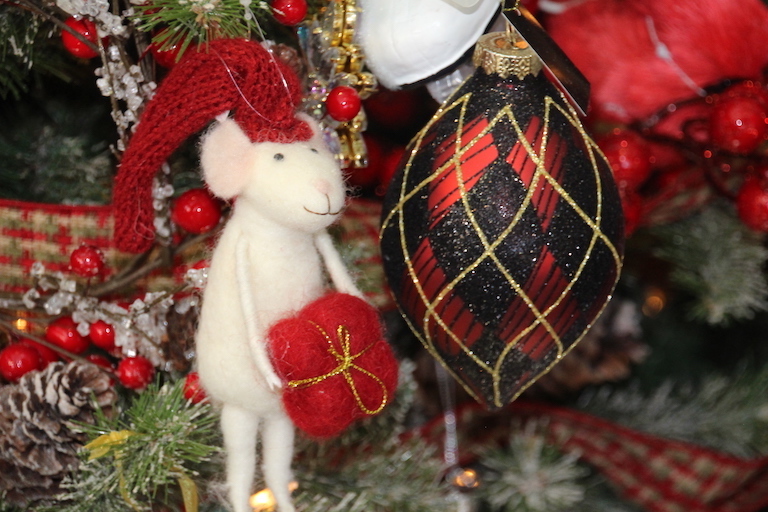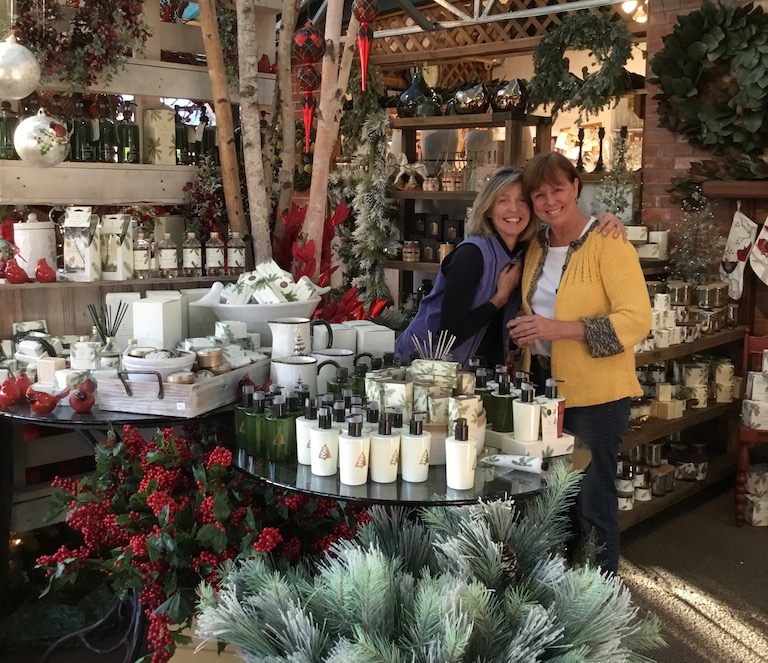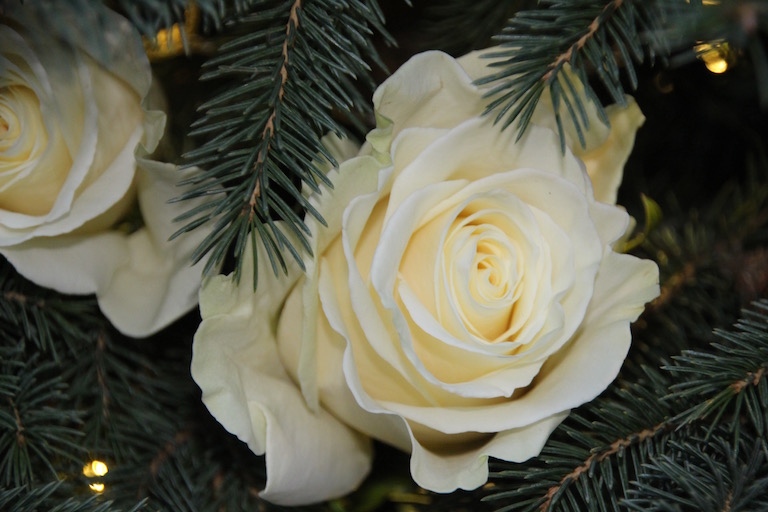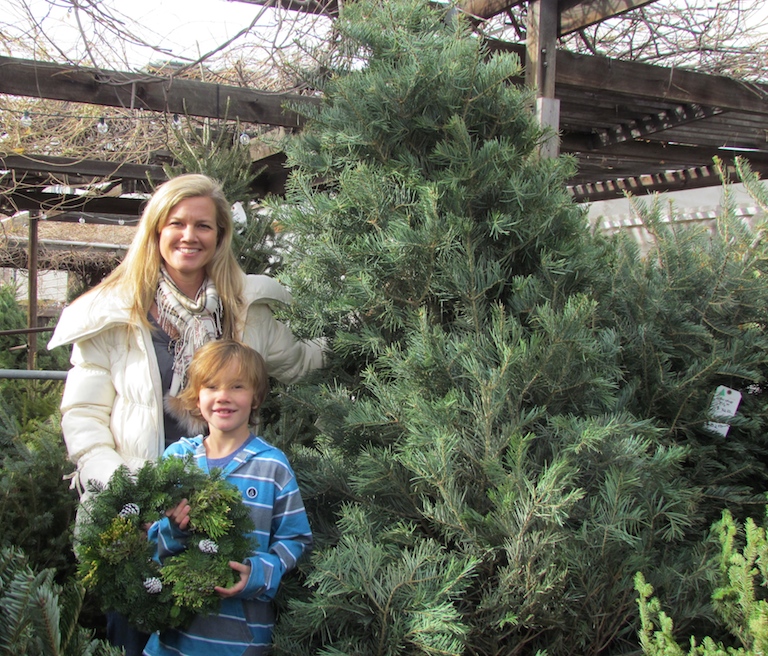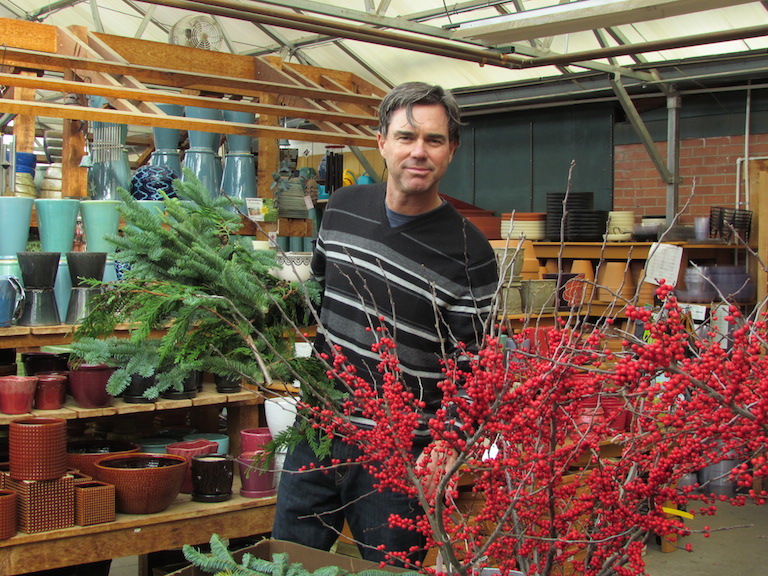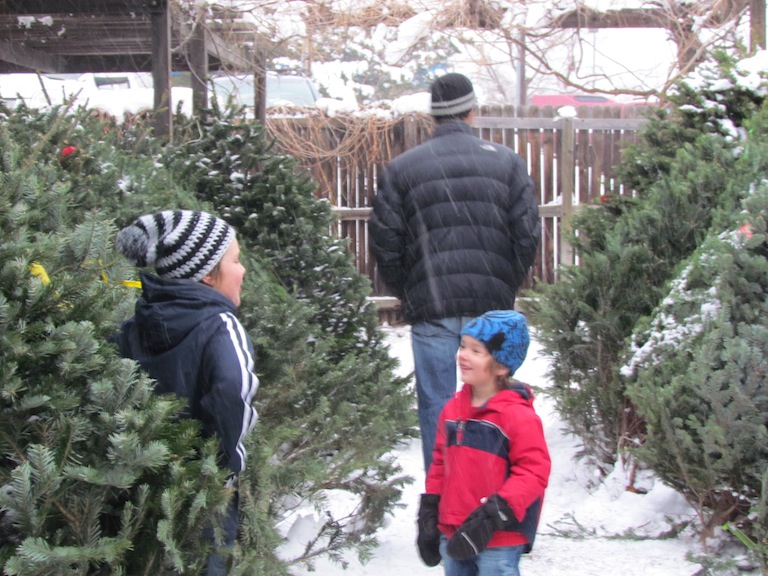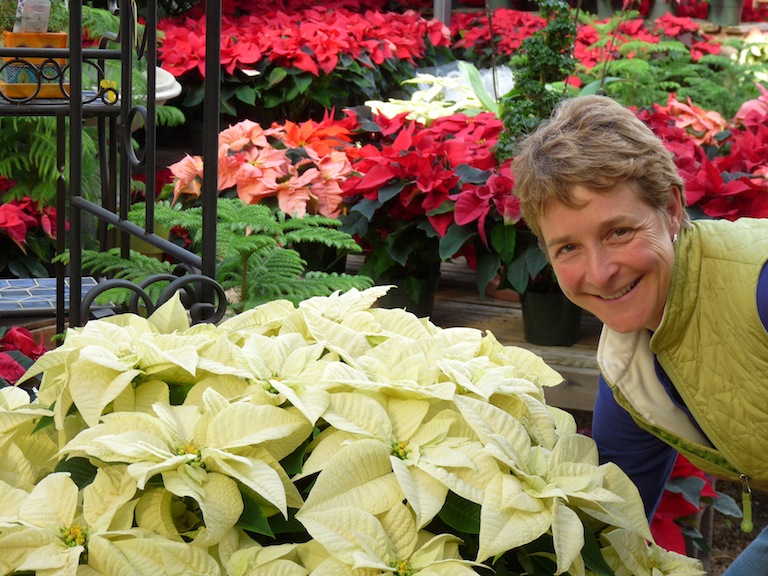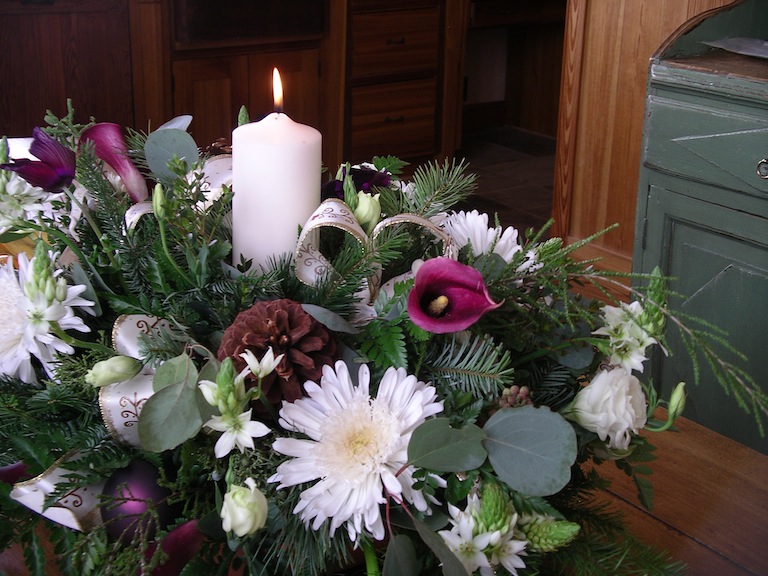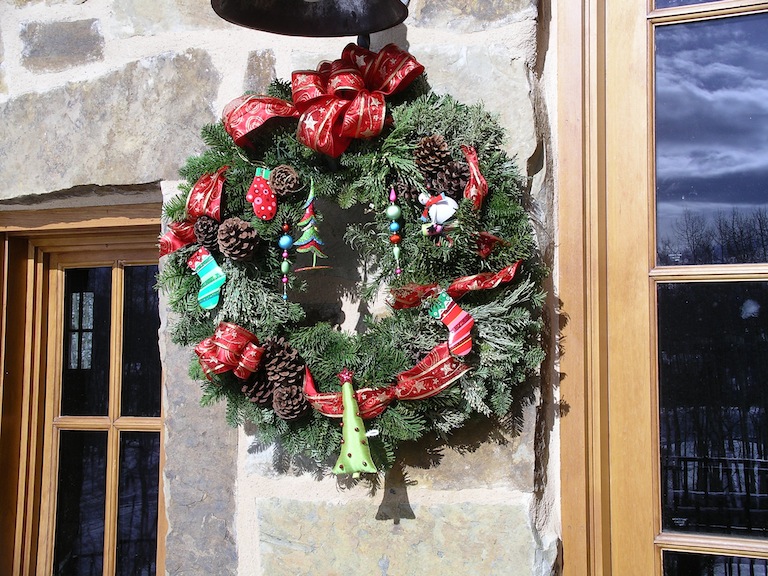 Just Call 303-442-6663 and Request Delivery and Set Up of a Gorgeous Fresh Tree
We have a fabulous staff in the Christmas tree lot. They know their trees and are always happy to help you pick out just the right one for your home. They'll give it a fresh cut and help you put it on your car. Home delivery and set up is also availabe and they will be happy to arrange the best time that fits into your busy holiday schedule.
The most important factor in choosing a Christmas tree is freshness. How the tree was treated in its journey to your house is critical to how well it will fare once it gets there. The trees lose their needles from the inside out. Press down on a branch and make sure that the needles are green all the way to the trunk. A tree that has lost needles next to the trunk should be avoided. Pick the tree up and bounce it on the ground a few times, checking for needle loss. The weight of a tree is a good indicator of how fresh it is. Avoid trees which seem too light.
Also critical is giving the tree a fresh cut on the bottom. This is best done with a hand saw. Take at least one inch off and have the stand filled with warm water nearby. A few years ago we tested the traditional attempts at adding preservatives—soft drinks, chlorine, copper, etc. All left the tree worse off. The one method that did seem to work was adding a crushed aspirin tablet to the first batch of water.
Some trees drink a lot of water and some almost none at all. If the tree seems springy and fresh there's no reason to worry. It is important, however, that the tree have a steady supply of water during the first few days. If the tree has been allowed to dry out it will have to be taken down and given a new fresh cut.
There's nothing worse for your holidays than an inefficient tree stand. They are always difficult to adjust and can actually be dangerous. We have some great new stands that are strong and easy to adjust with great reservoirs for holding water.
Trees last best if they're kept away from direct sunlight. It's also best to try to keep them in a cool room and away from any direct heat sources.

Here's a list of the varieties we sell.
Noble Fir—The Noble Fir is one of the most beautiful Christmas trees with an unusually lovely branch shape. The branches and tips are often used in wreaths and swags. We love to use the tips in holiday centerpieces, and sell the tips and boughs by the pound so that you can decorate your mantles and table tops with them. They hold up well both indoors and out so that you can use them in your pots and urns around the front door too. The noble branches on a Christmas tree are very strong and arranged in tiers, leaving symmetrical openings that can hold a maximum of ornamentation. Their trunks are very stout, so make sure your stand is big enough to hold them. They are bluish green in color.
Nordmann Fir—Nordmann is one of the most beautiful conifers found anywhere. They are handsome, stately and elegant with glossy dark green leaves. These trees are new to American markets but they are the traditional tree in Europe. Europeans have always prized them for their symmetrical frame and their relatively open branched structure with distinct whorls giving them plenty of room for hanging their ornaments. Nordmann are also known for their excellent needle retention.
Concolor Fir—Concolors may not be a typical Christmas tree, but I must admit that I love them both outside in the Boulder County landscape and inside in my living room for the holidays. They have beautiful, silvery-blue needles that curve upward and outward. The abundant needles are wonderfully soft to the touch. Needle retention is excellent with concolors if their water reservoir is kept filled. We love the way the silvery-blue needles set off white, silver or clear ornaments.
Balsam Fir—Balsams are often thought of as the traditional American Christmas tree. They are light, delicate and very fragrant. They have a beautiful pyramidal shape with short, flat, long lasting needles in a nice, dark green color. The airy, flexible branches are easy to decorate, but aren't suitable for the heaviest ornaments.
Fraser Fir-The Fraser Fir has been the best selling Christmas tree for the past two years. It has a perfect pyramidal shape. The needles are dark green and 1/2 to 1 inch long. It has a nice scent and excellent needle retention. Because there is space between the branches the Fraser is easier to decorate than some of the more compact trees. The branches are also firm enough to hold heavier ornaments.
Canaan Fir--Canaan ("cay-nan") firs are native to West Virginia's Canaan Valley. Canaan Fir (Abies balsamea var. phanerolepis) is closely related to the Balsam fir and has that same wonderful fragrance. It's a beautifully shaped, pyramidal evergreen with good needle retention. Make sure you give it a fresh cut before putting it into the tree stand, and keep the stand filled with water and it should last from Thanksgiving to Christmas and hopefully even into the New Year. The needles of Canaan Firs are soft and short. They are a lustrous dark green on the upper surface and a lovely silvery blue on the underside of the one inch long needles. Some of the Canaan are more bluish than others, so you'll want to look through all of them to pick out the one that has the best color for your decor. It's strong branches should also hold all of your favorite ornaments.
Check out the decorated trees in the front of the store.
We have been working hard turning the entrance of Sturtz into a winter wonderland of trees and ornaments for the holidays. Stop by and see all of our decorated trees. My favorite this year is the tree that is filled with birds. Owls are all the rage this holiday season. Winter white and fluffy, wild and wise, they make wonderful ornaments hanging in the tree. Mix them into the evergreen garland over the mantle, and nestle them in your fresh, fragrant evergreen wreaths. Place them down the center of the table and put them in your centerpieces.


Happy Decorating!