Create a beautiful Halloween arrangement in a pumpkin shell
Tuesday, October 1, 2019 at 10:41 AM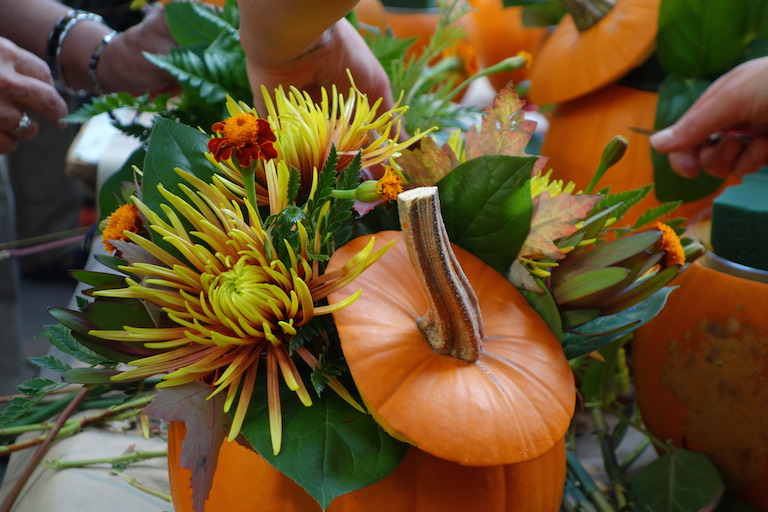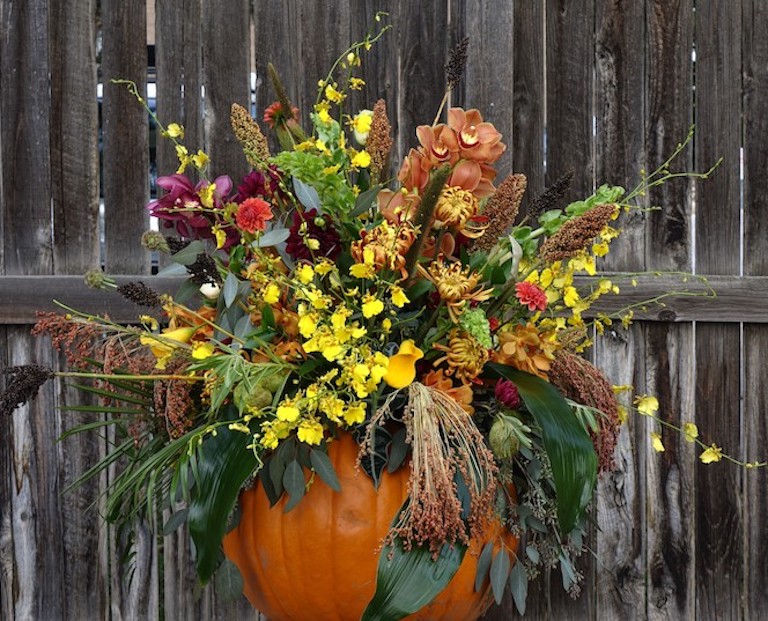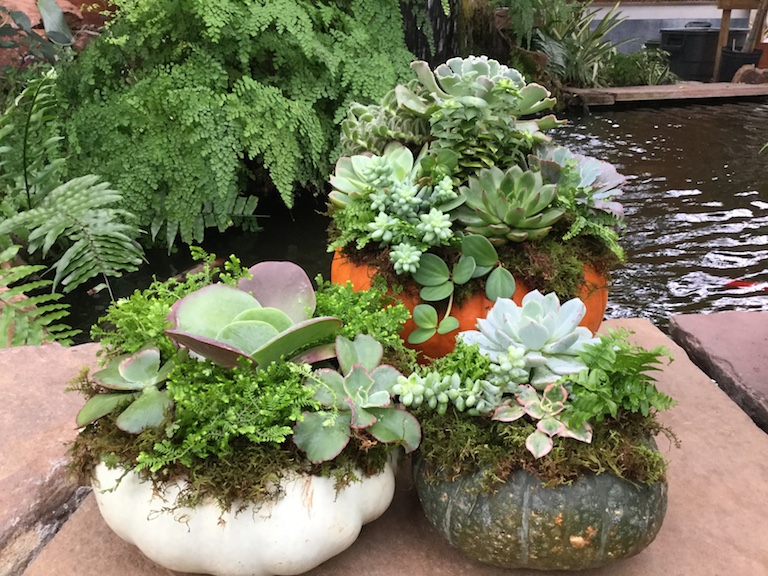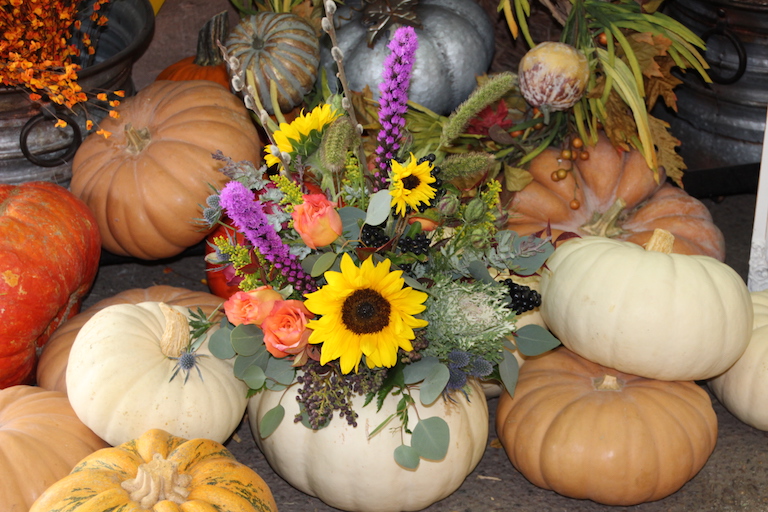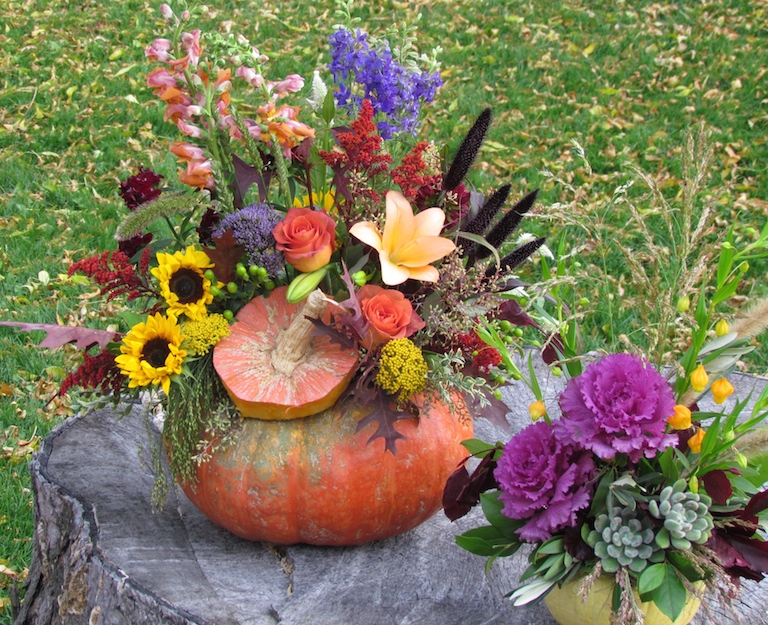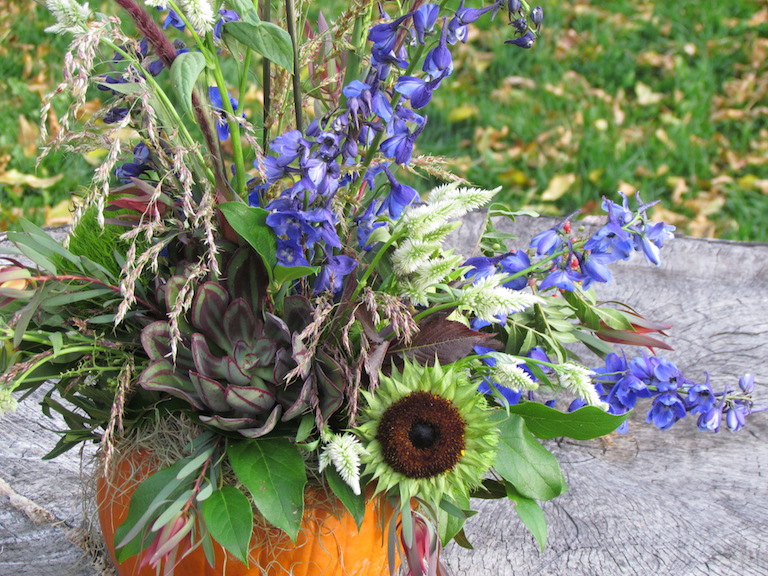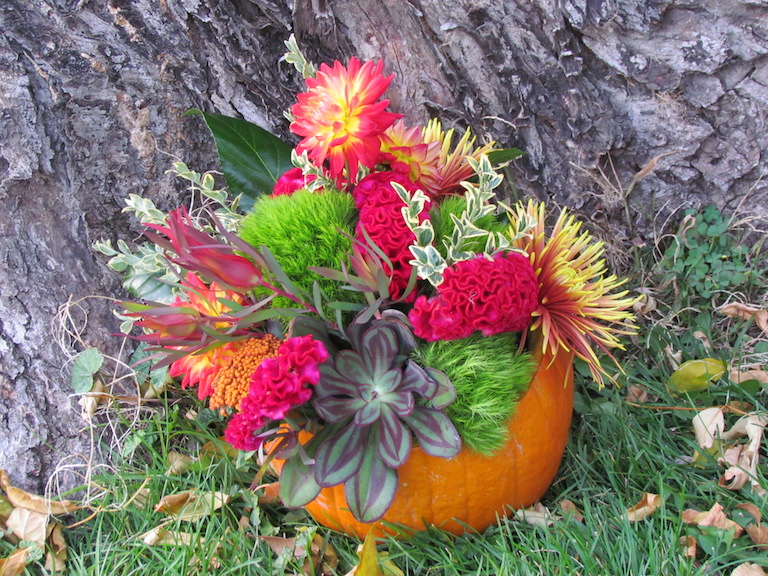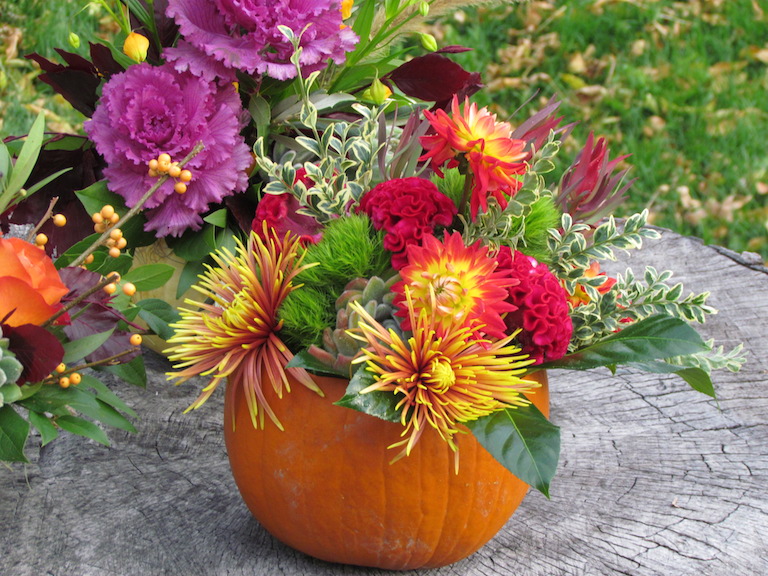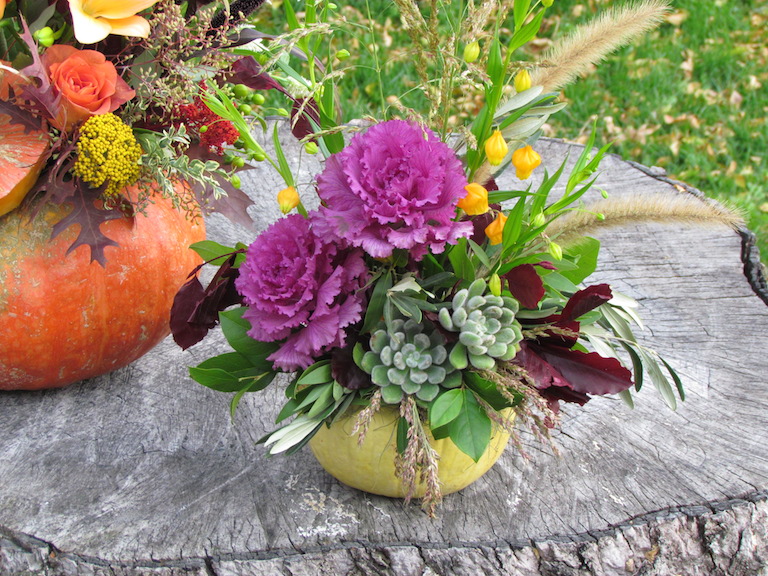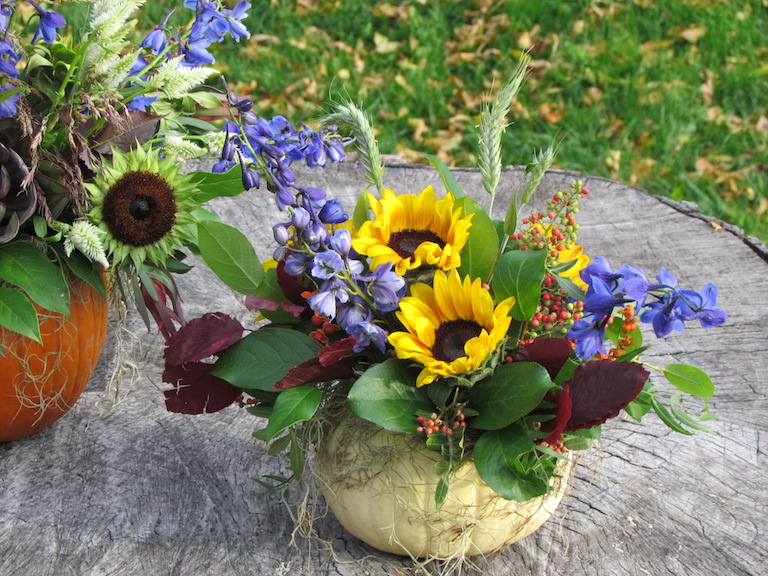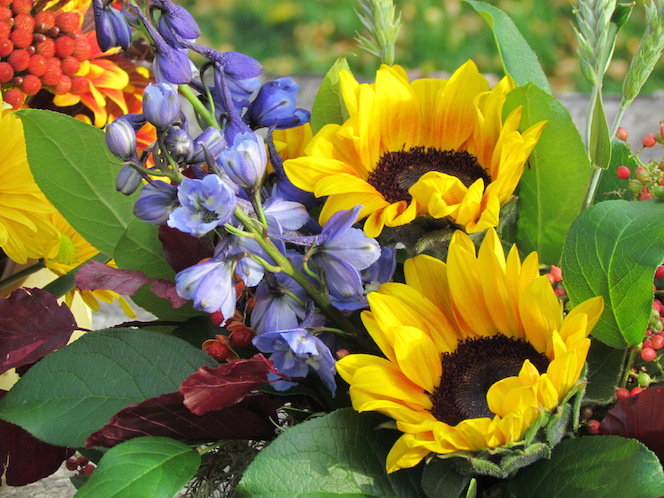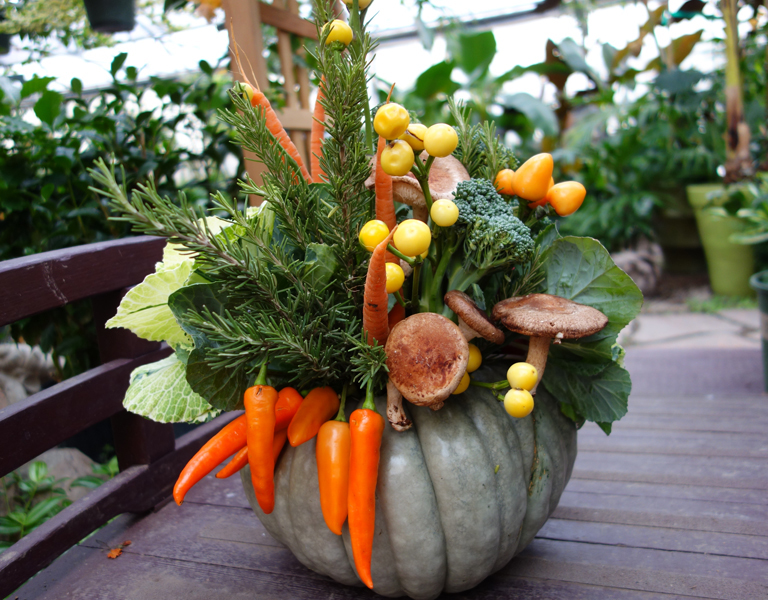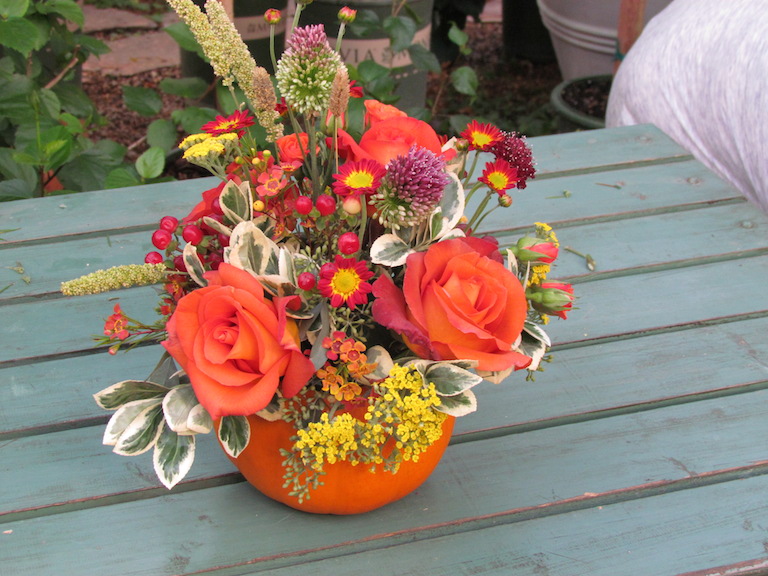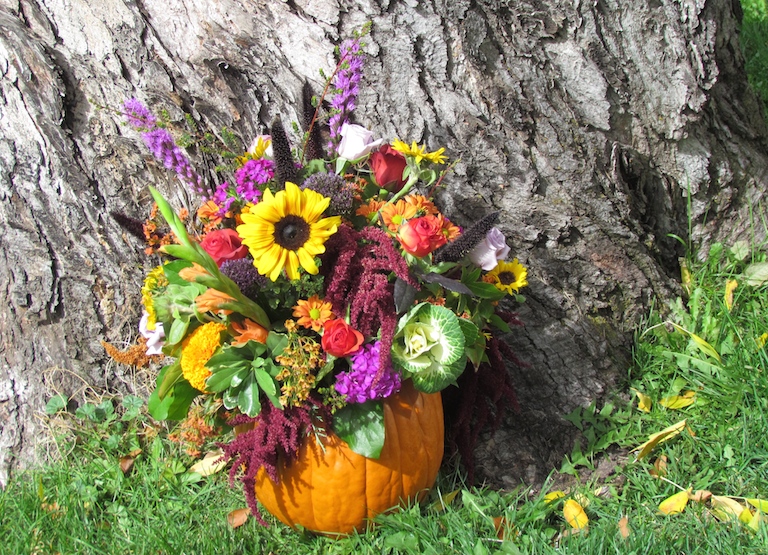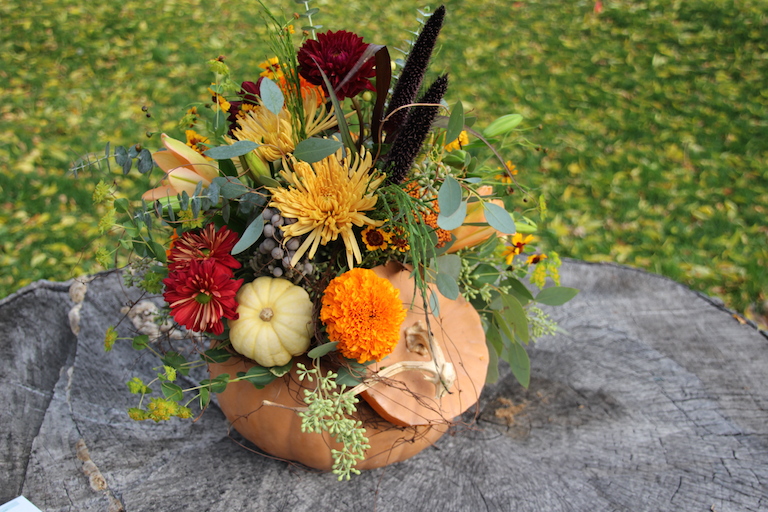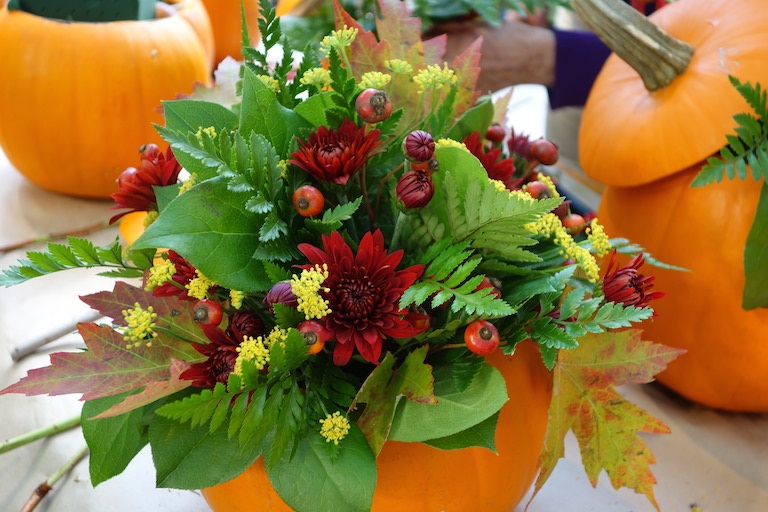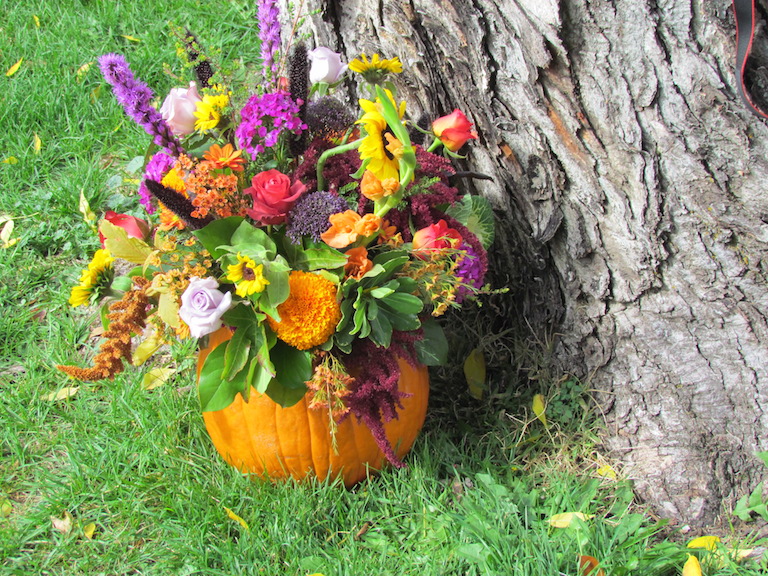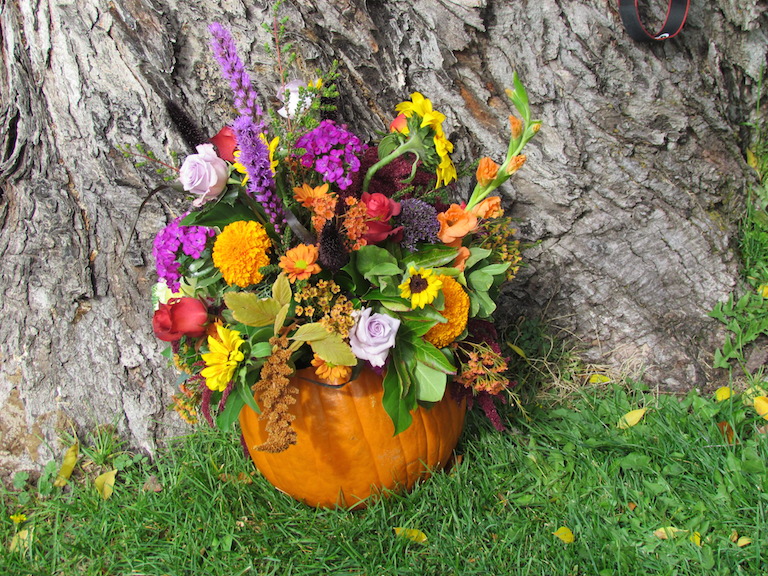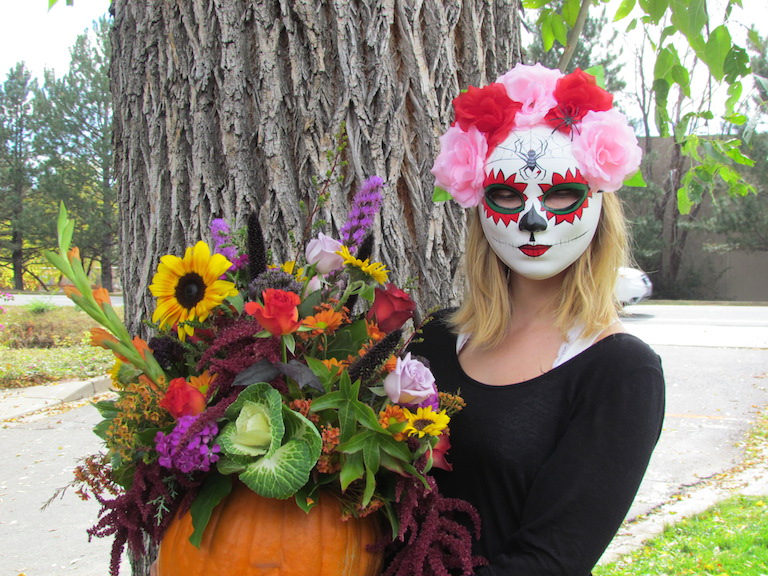 It's Easy to Create Your own Pumpkin Arrangement
You can use any type or size of pumpkin as a container for flowers. Small orange, sugar pumpkins are the perfect size for a kitchen table or counter and they look wonderful in groups of three or four down the middle of a large dining room table surrounded by candles and fall leaves for a big holiday dinner. If orange isn't the best color for your dining room, don't be dismayed. Due to selective breeding and cross pollination, designer pumpkins can now be found in blue, red, pink, rust, brown, green and white. We love the French heirloom pumpkins with their heavily lobed and ribbed shapes in greens and light blue and terra cotta. We had great success in Boulder this year planting the heirloom seeds of Musquee de Provence. Best of all we love the sweet and mild taste of Musquee de Provence. If you want a blue grey pumpkin, try planting the French heirloom, Cucurbita maxima 'Jarrahdale' with it's deep ribs and perfect pumpkin shape. It has gorgeous orange flesh that can be transformed into wonderful soup and muffins. Blue Hubbard and Red Hubbard squash both cross readily with pumpkins giving us new varieties with fabulous colors and shapes. Some of the new crosses are smooth and others are warty and gnarled. Red Warty is more squash like than pumpkin and grows up to twenty pounds. Cinderella pumpkins are deeply ribbed, flattened and deep red to orange. They are hard to carve, but easy to hollow out, and look beautiful filled with flowers.
Whatever your color palate, use your imagination to create your own unique arrangement. Cut off the top of your pumpkin making sure you don't damage the stem. You can place this stemmed pumpkin lid artfully in your final design or prop it up next to your creation once you are finished arranging the flowers.
After you have cut the lid off your pumpkin, it's time to remove the seeds. Don't throw the seeds away. You can roast them for a delicious, healthy snack. Roasted pumpkin seeds not only taste good, but they're good for you too. They're full of vitamins and minerals, fiber and even some protein. They're perfect for adding to soups and salads too. Scoop out the flesh from the inside of your pumpkin and seperate the seeds from the pulp by gently pulling apart the seeds from the strings of flesh with your fingers. Rinse the seeds and spread them out on a kitchen or paper towel to dry. Then spread the seeds evenly over a baking sheet. Lightly cover the seeds with a good olive oil. Then sprinkle sea salt, and your choice of spice over the seeds. We've had success with fennel seeds or chili flakes, garlic powder, and even parmesan cheese. Mix the olive oil, salt and whatever spices you are using together so that all of the seeds are coated. Roast the seeds in a pre-heated 350 degree oven until they are lightly golden brown. It usually takes about ten minutes, but check them often as they can burn quickly if left too long. Let them cool and start snacking.
Place a plastic container in your hollowed out pumpkin. Fill the container with oasis or floral foam and water. Top it off with your favorite flowers, fruit, vegetables, sticks, leaves, herbs or grasses. Then sit back and enjoy your creation with a mug of hot apple cider and some pumpkin seeds.
If you're short on time, please call us at 303-442-6663 and our designers will help you by creating the perfect pumpkin arrangement for your table. Tell us about your favorite colors or flowers, where you are going to place your pumpkin, how large or small you want it, and we'll custom design it to your likes and specifications.