Cards from Africa
Friday, October 4, 2013 at 2:16 PM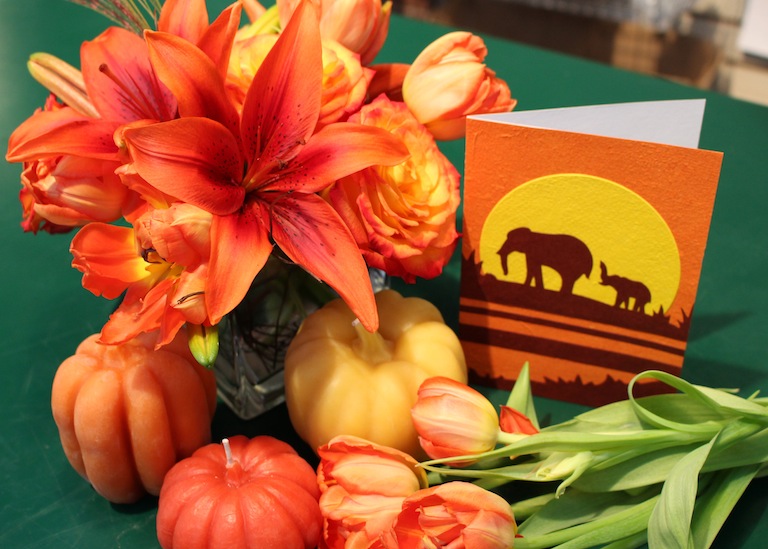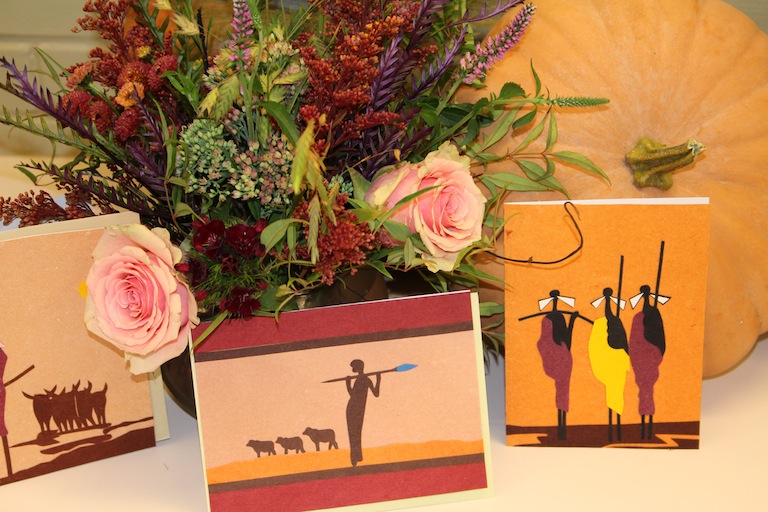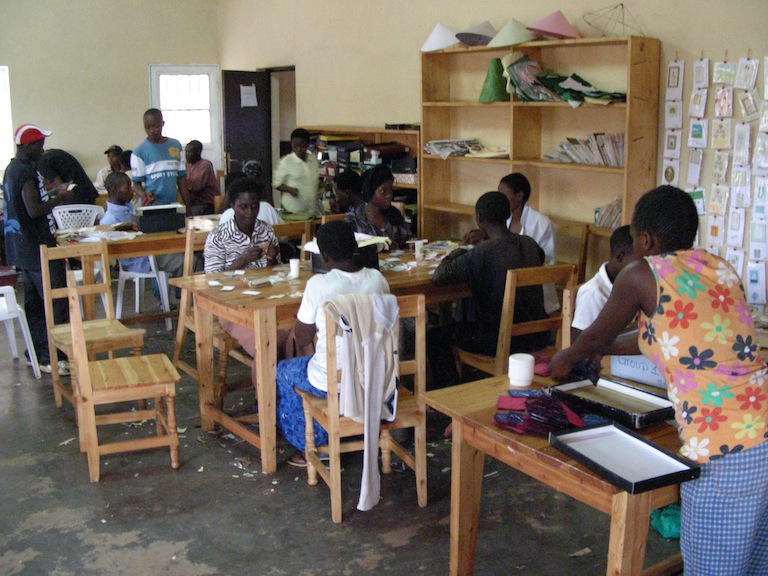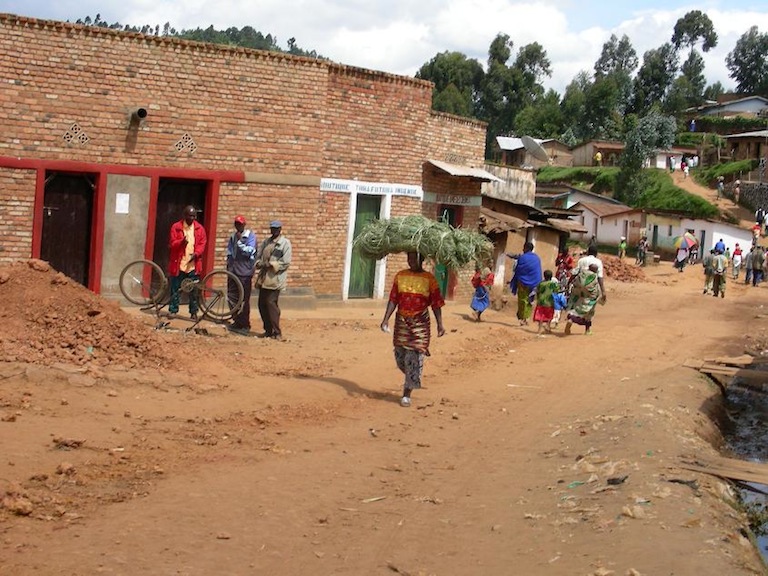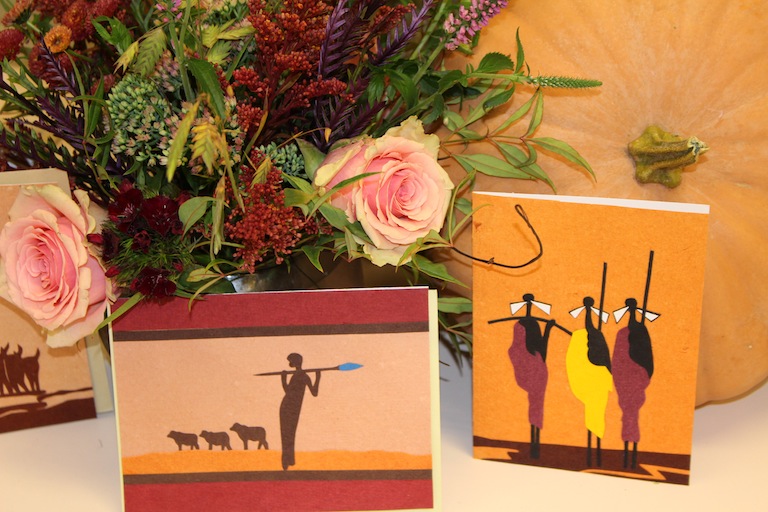 As a result of disease and violence, Rwanda now has over 800,000 orphans, most of whom cannot attend school, much less receive proper healthcare and nutrition. Without a meaningful education, these orphans are usually forced to work odd jobs that pay roughly $1 a day. Your purchase of these cards helps families rebuild their lives with dignity.
About Cards from Africa
Cards from Africa produces handmade, fair trade, and eco-friendly greeting cards made by orphaned youth in Rwanda. All of our cards are beautifully handcrafted out of recycled office waste, and all of our cardmakers are paid above-market wages in accordance with fair trade principles. All of our cardmakers have lost both parents to the 1994 genocide or diseases, like AIDS and malaria, and now support at least one younger sibling. The wages they receive from producing cards allow them to provide food, shelter, health care, and education for their younger brothers and sisters. Through this, Cards from Africa hopes to break the cycle of poverty that has ensnared a generation of Rwandan youth. Cards from Africa is a proud member of the Fair Trade Federation and the International Fair Trade Association.
In addition to providing strong, stable income, Cards from Africa also conducts daily team meetings, which include job and life skills training, and provides a counselor who meets with the staff to help them work through issues of grief, peace, and reconciliation.
Fair Trade. Cards from Africa exclusively employs orphaned young people who have lost both parents, usually to genocide or disease, and support at least one younger brother or sister. The cardmakers range from 18-25 in age – no child labor is practiced – and earn very strong wages in their local context. With little to no education, most orphans in Rwanda can only find odd jobs that pay roughly $1 per day. At Cards from Africa, they are able to earn up to $6 or more per day, allowing them to provide food, shelter, health care and education for their younger brother and sisters.
Eco-Friendly. The paper that goes into each card starts as office waste. Because there is no formal recycling program in Rwanda, most of the office waste is typically burned. Cards from Africa staff reclaim the paper, pulp it, and then make paper in a variety of textures and colors.
Handmade. Many cards that are advertised as handmade are actually just machine-cut pieces that are pasted in place. Cards from Africa greeting cards are lovingly and individually handcrafted, with much of the paper recycled by hand and most pieces individually cut by our cardmakers.
Stories About Our Cardmakers
Germaine's Story
Before 1994, Germaine lived with her nine brothers and sisters and her mom and dad, who were a businessman and a teacher, respectively. Both of her parents and her five eldest siblings were slaughtered in the genocide, and she was left at age 11 to care for her three younger sisters and one younger brother. In addition to losing her family, Germaine was left with a demolished house and no belongings. Her siblings were in desperate need of nourish- ment and clothing, and they would come to her looking for answers that she could not pro- vide. Germaine would often cry for days on end wondering why she had not died as well.
Germaine is now 23 years old and still looks after her siblings who are 18, 17, 15, and 13 years old. But these days she has hope. Through her job at Cards from Africa, she provides for the family, covering costs that range from rent to school supplies.
Today, Germaine is proud to make the cards with her own hands. It gives her joy to know that what one person considers trash can be transformed into something beautiful. Someday, Ger- maine wants to start her own business, perhaps a shop where she can sell Cards from Africa.
Rachel's Story
Rachel is a 22-year-old who takes care of her 19-year-old sister and 16-year-old brother. Her dad died from stomach ulcers when she was four, and her mom died of AIDS when she was eleven. Her aunt initially looked after her and her siblings, but the burden of three extra mouths was too much to bear. She made life very difficult for Rachel by demanding that she wake up at 4 A.M. every day to perform a heavy workload of chores. As a result, her school- work slipped. She went from the top of her class to the bottom in just one year. Rachel and her two siblings moved back to their mother's old mud house, which was completely barren as everything had been sold to buy food. They slept on the dirt floor, wore tattered clothes, and ate whatever they could find.
Since Rachel started working for Cards from Africa, her life has dramatically changed. She can pay the yearly health care fee in case her siblings need to see a doctor, and they are eat- ing well and wearing better clothes. Rachel has also refurnished their home, including a new mattress for all three of them to sleep on. And whereas she couldn't complete school because of her aunt and the heavy workload, thanks to Cards from Africa her brother and sister have the freedom and luxury to get an education.
To read more cardmaker stories go to www.cardsfromafrica.com