A "Petunia" on Steroids
Wednesday, June 1, 2016 at 10:17 AM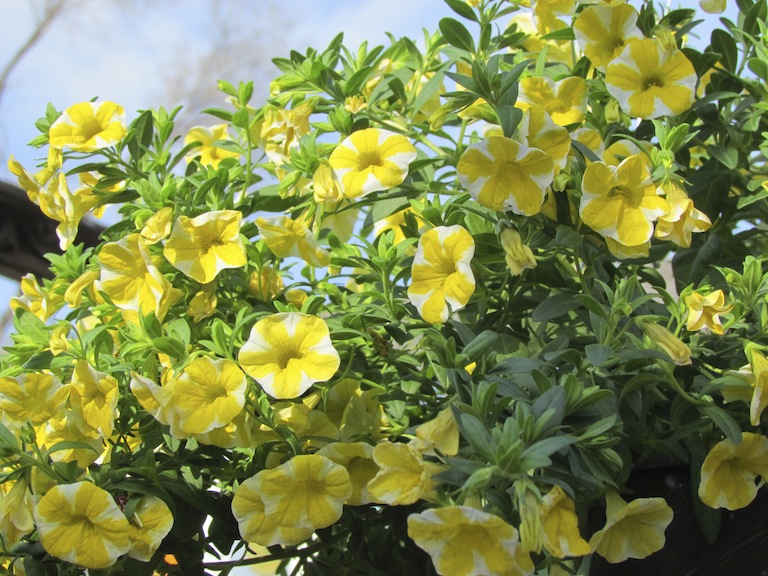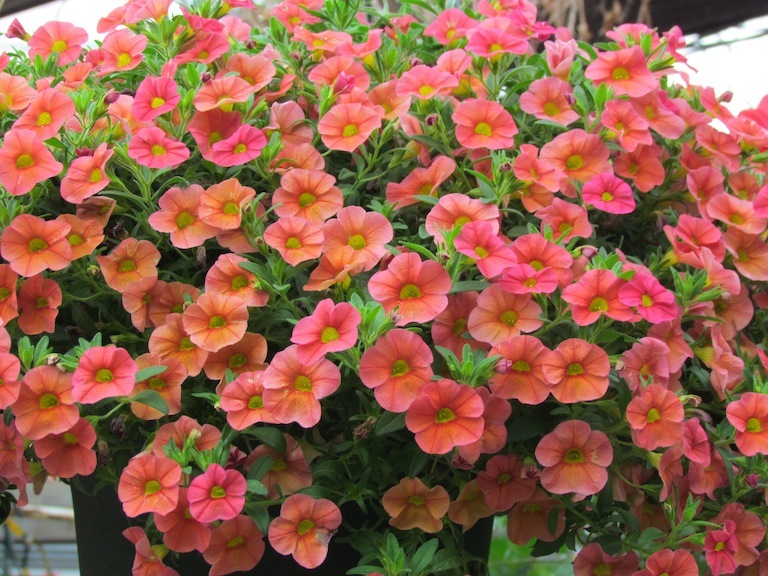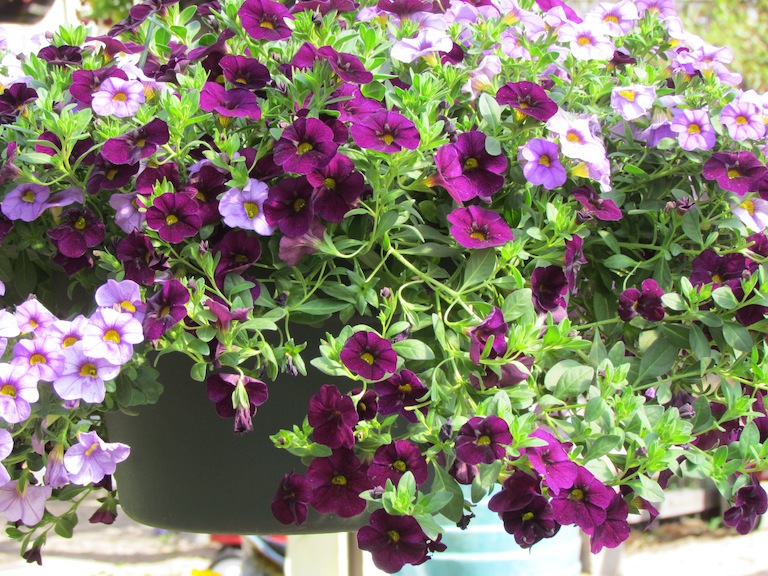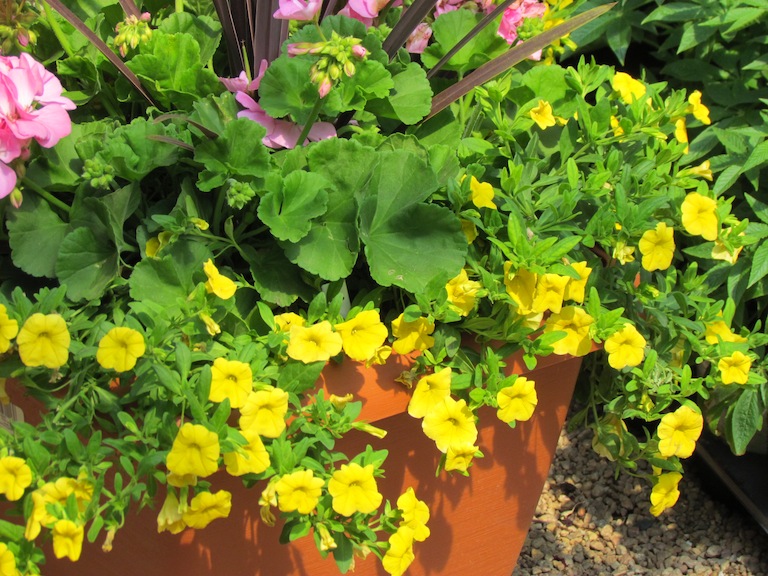 Calibrachoas do well in pots, window boxes and hanging baskets as well as garden beds. We use them in French Gardens to trail over the pots as well as filling in the middle. When we use them in containers we always put a little timed release fertilizer like Osmocote in the soil. Then every 3 to 4 weeks during the growing season we fertilize them with a liquid solution of Miracle Gro 15-30-15 to give us masses of blooms. Calibrachoas hate to have wet feet, so
make sure all your containers have good drain holes.
Calibrachoas come in reds, purples, blues, terra cotta, orange, yellow and every other color under the rainbow. One of our favorites for this season is Superbells Lemon Slice. It is a Proven Winner for 2013. It has a unique yellow and white star pattern that will add a splash of beautiful color to any garden setting.