20% Off 10 inch Fiber Pots Filled with Garden Flowers in Full Bloom
Monday, August 6, 2018 at 6:47 PM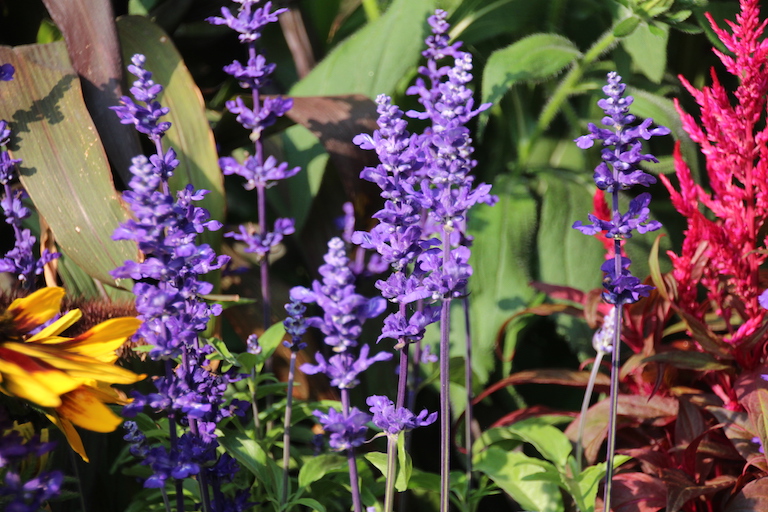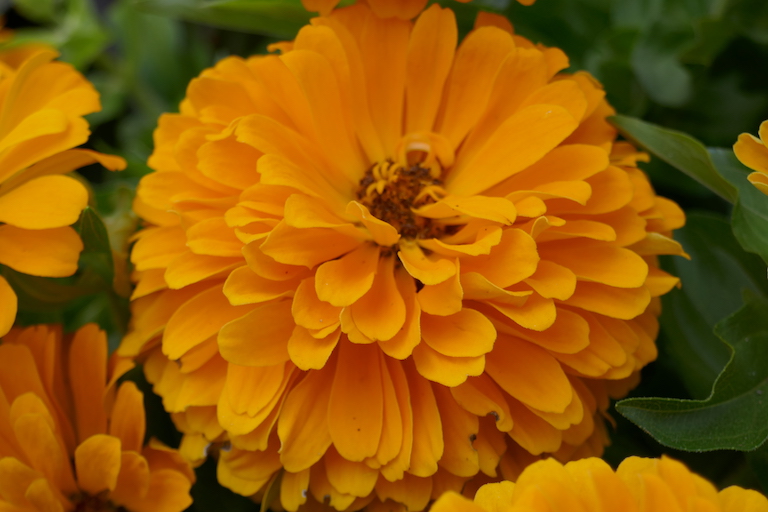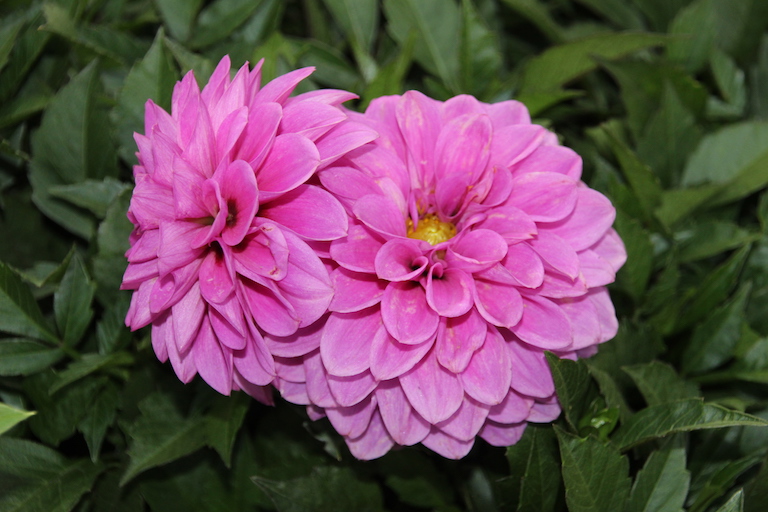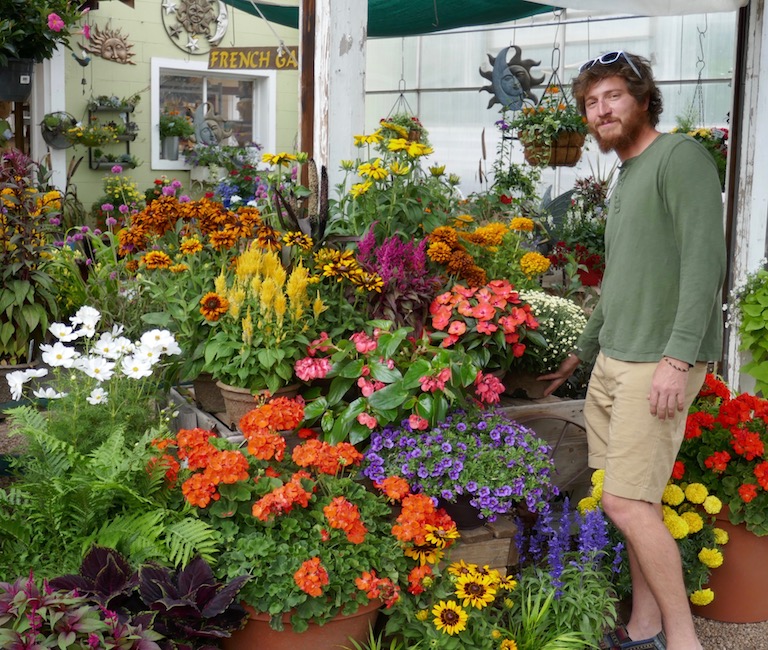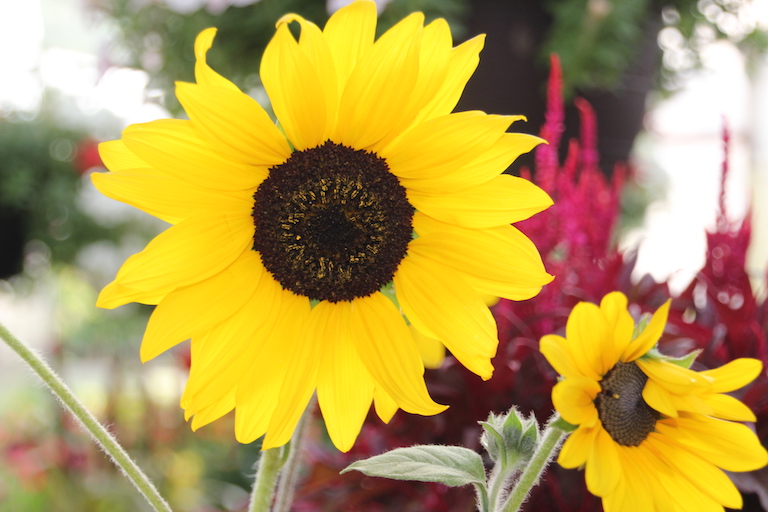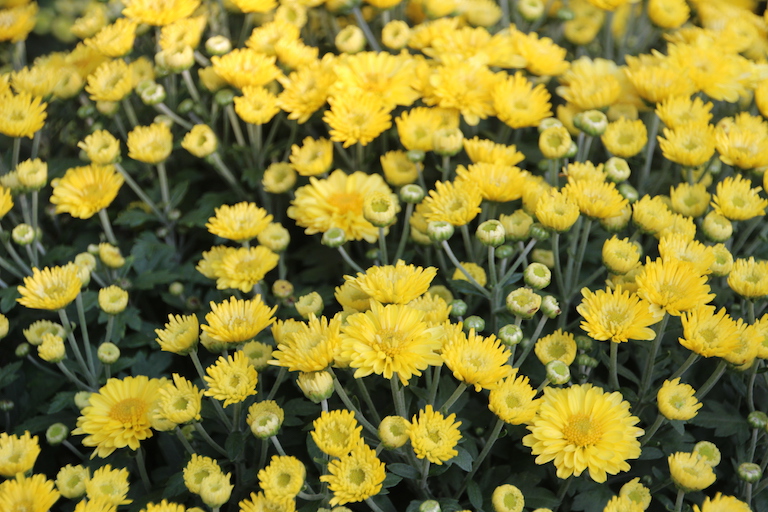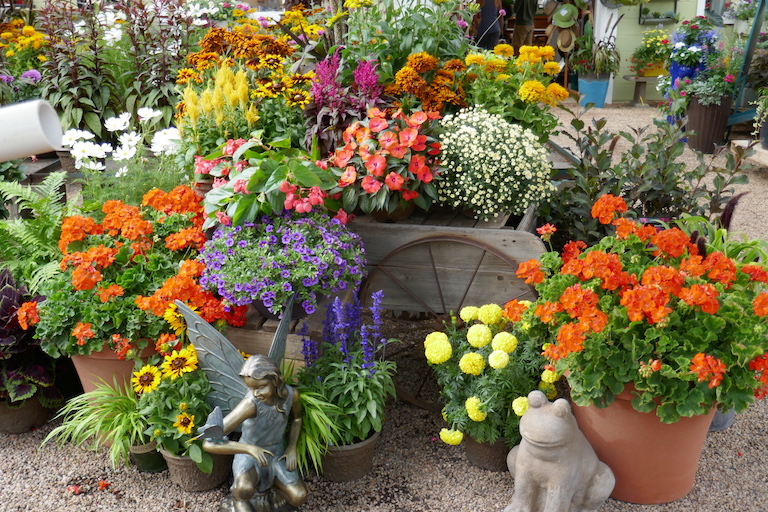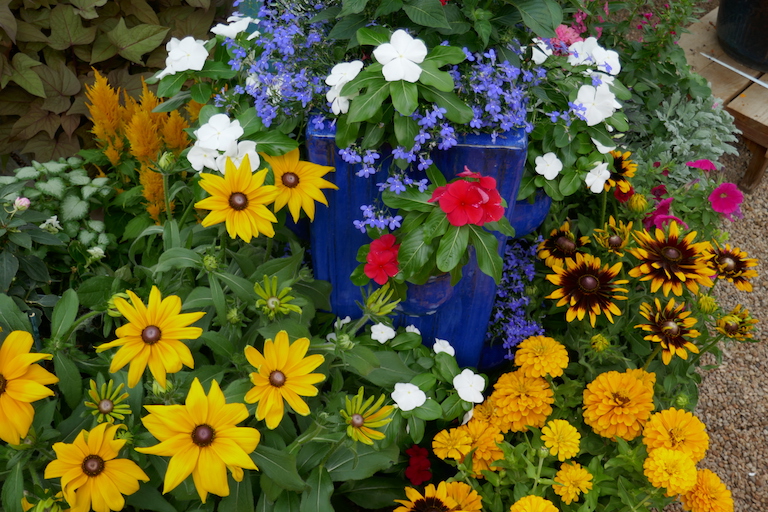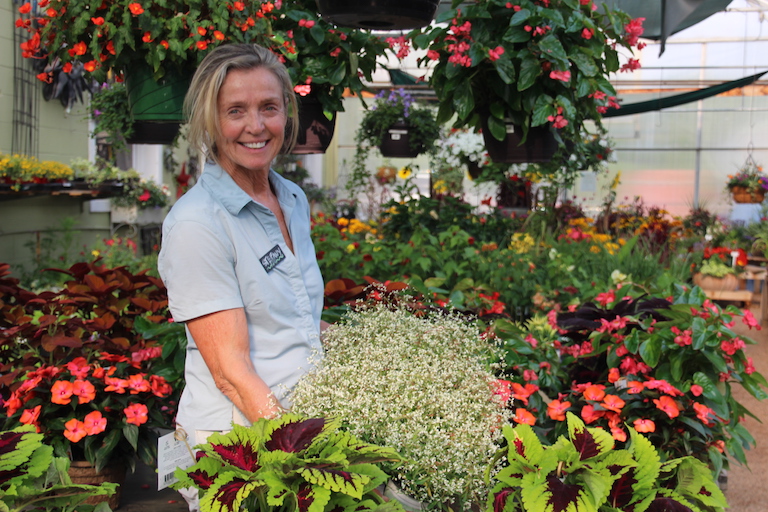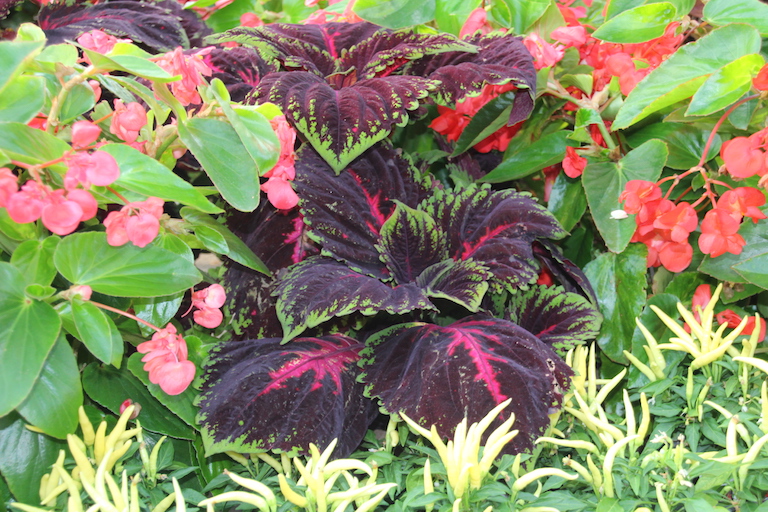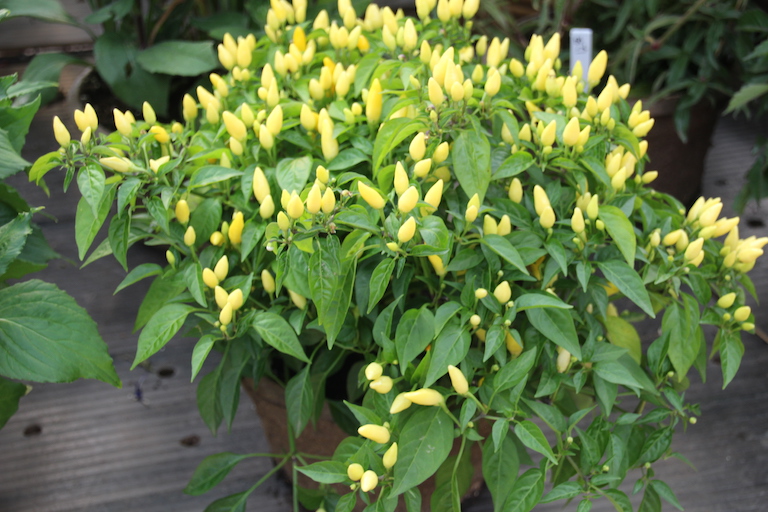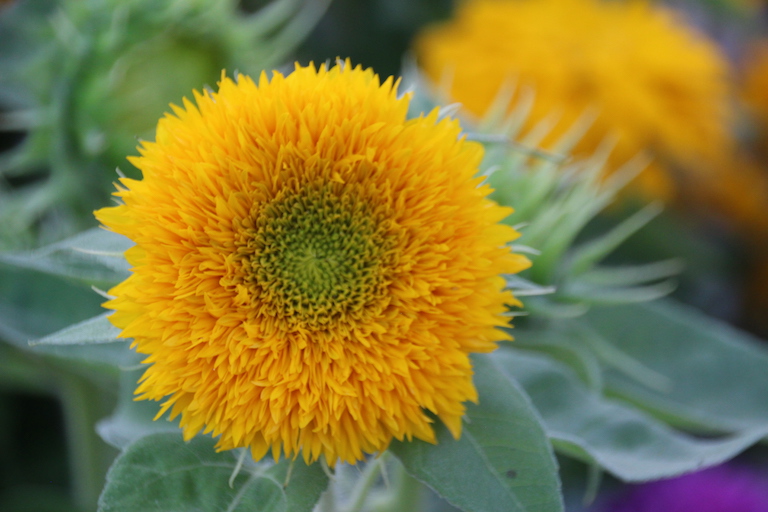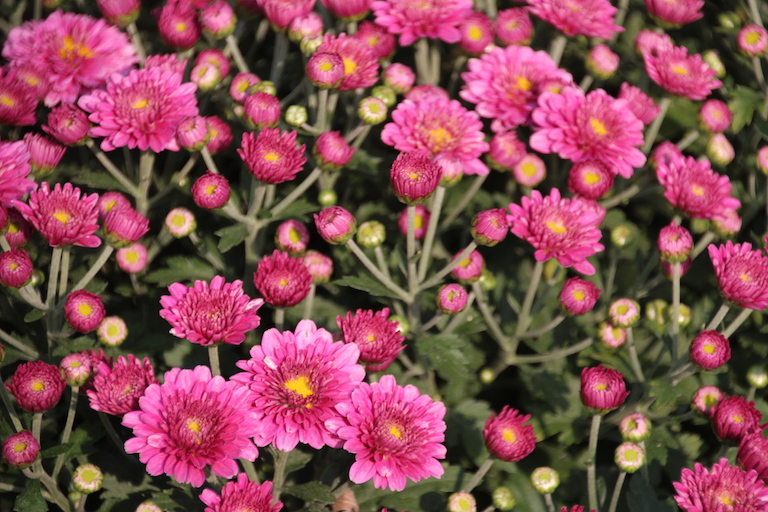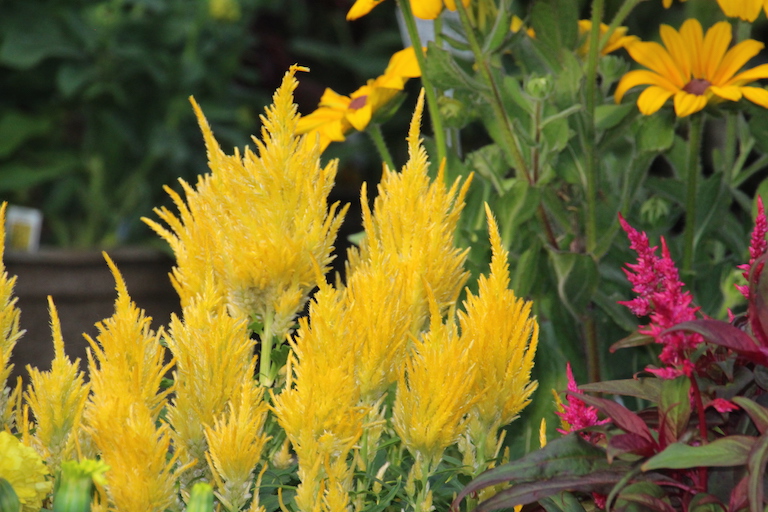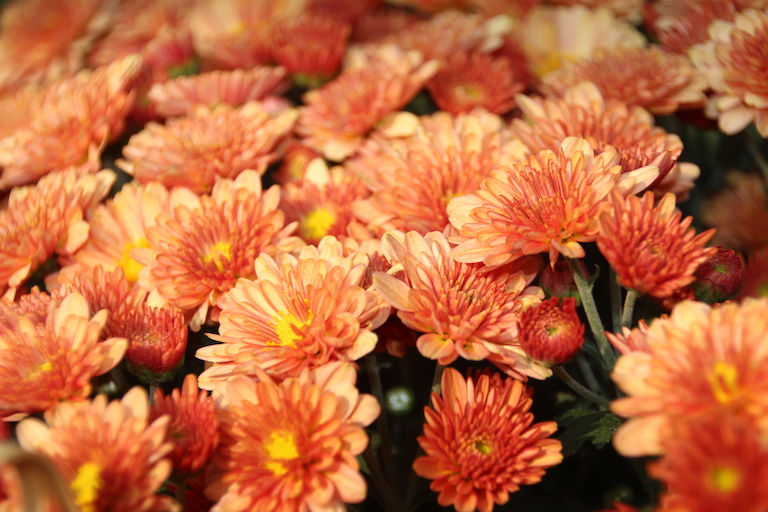 Bedding Plant Sale
All Annuals, Perennials, Herbs, Rose Bushes,
Shrubs and French Gardens Are 20% Off
Patty has a great rapport with all of our bedding plant growers. She's already placing orders and talking to them about what new things she wants them to grow next year. Even before all the hail and hot weather, she knew that customers would appreciate some fabulous color in the late summer and early fall so she has been working with our growers and asking them for 10 inch fiber pots late in the season that will give customers instant color on their porches or patios. Salvia, celosia, daisies, cosmos, ornamental peppers, amaranth, and dahlias are just a few of the varieties that she ordered. We just got in our first new shipments and we decided to add them to our bedding plant sale that includes annuals, perennials, shrubs, rose bushes and herbs.
All the French Gardens that have been created by Cyndy and our designers are included in the 20% Off sale. They are planted in wonderful pots and each one is unique and beautiful.
Jason has done an excellent job this year of ordering perennials, and this is the perfect time to add some perennials to your garden beds while they are on sale. Perennials are the backbone of the flower garden. Plant them now and they will have time to get established before winter sets in. Depending upon the variety, they will bloom in the spring, summer or fall and give you color in the garden for years to come.