About Us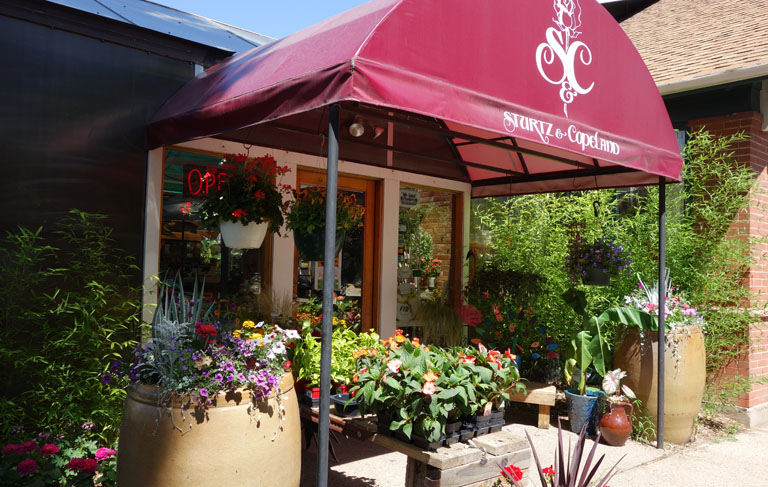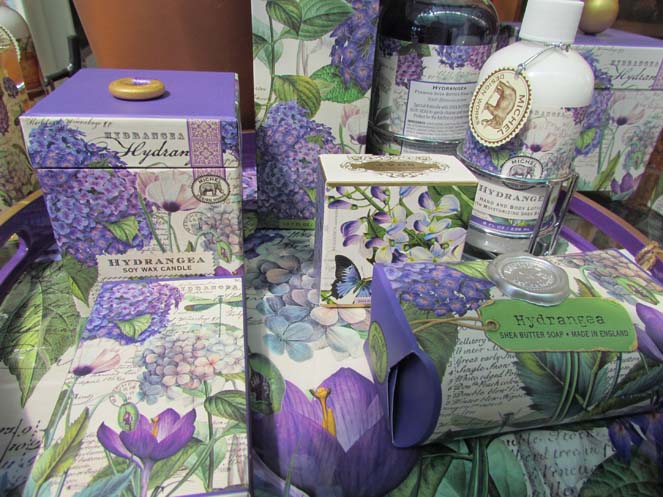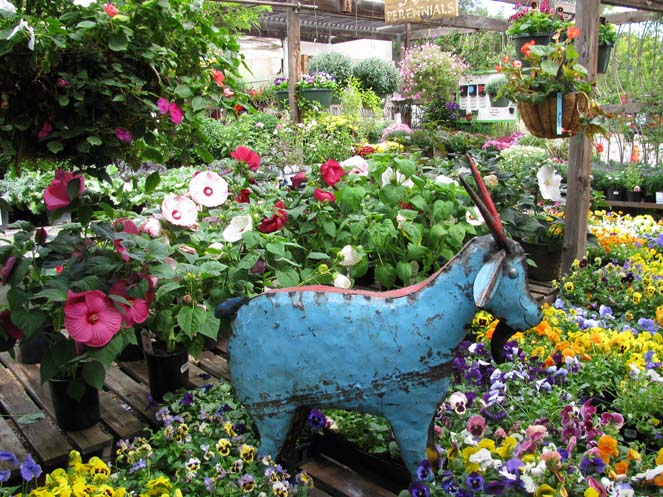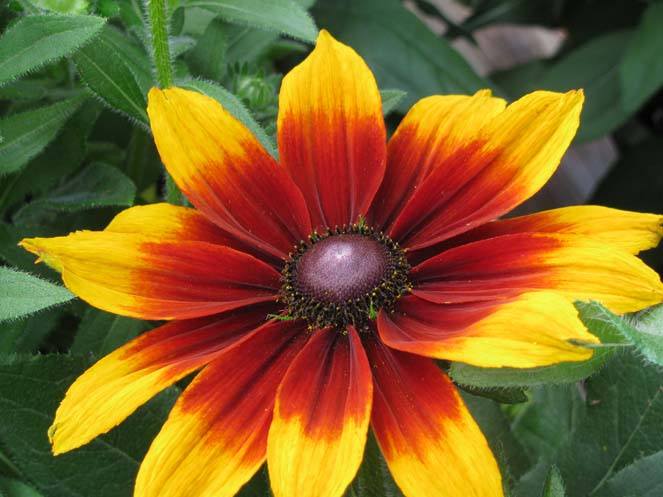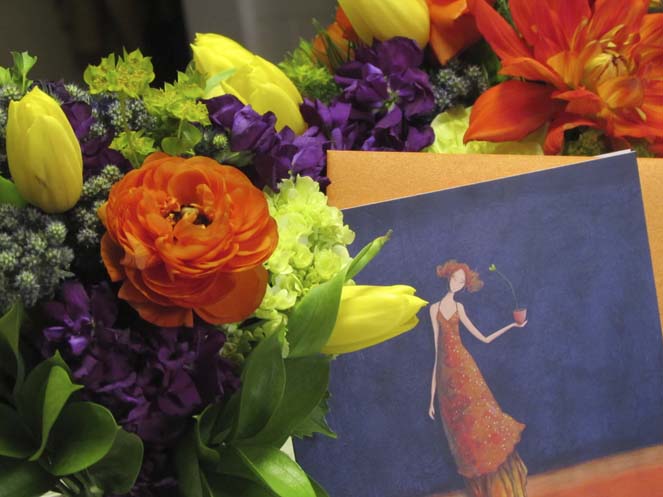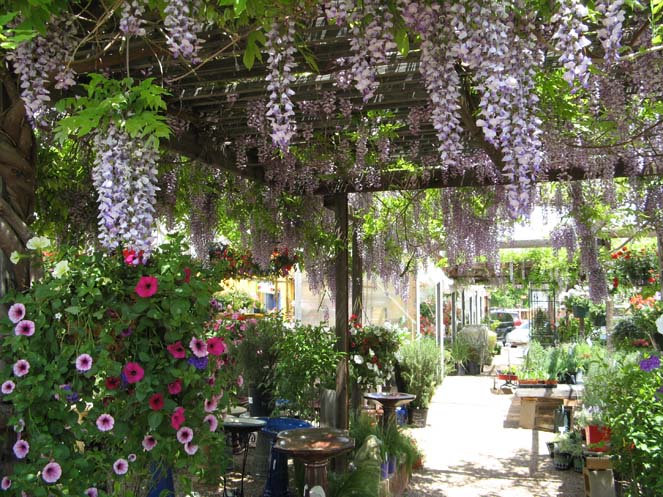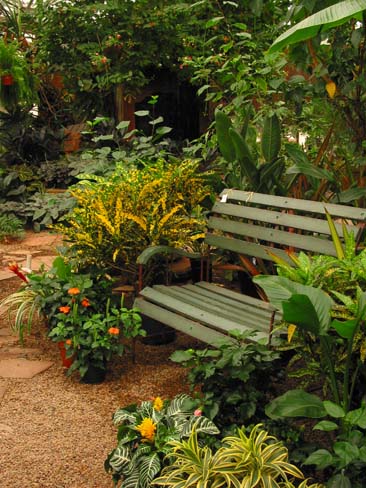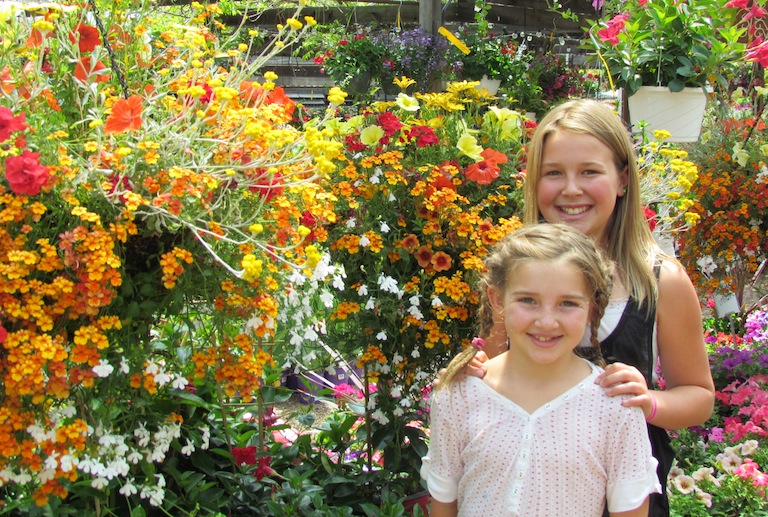 Sturtz and Copeland is a tropical paradise every day of the year. In the winter when it's cold and snowy outside, you can come in and stroll the indoor greenhouse garden paths. You'll be greeted by blooming orchids, a waterfall, sweet smelling jasmine and gardenias and a friendly, yellow headed Amazon parrot named Lindy.
Open the doors to the walk in cooler and smell the roses, alstroemeria, lisianthus and lilies. There's always a great selection of whatever is in bloom locally as well as French tulips, anemones, ranunculus, snapdragons, spider mums, peonies and freesia.
There's also a cooler that's dedicated to exotics. That's where you'll find the cut orchids, anthuriums, torch ginger, and the birds of paradise.
We have seven full time designers on staff with a wealth of experience that can help you with a bouquet for that special occasion whether it's a birthday, anniversary, wedding, or dinner party. They also specialize in the most beautiful funeral work, and are always happy to sit down and help you decide what would be the best flower choices for the service.
In the spring and summer the back greenhouses are bustling with all your outdoor gardening needs. We carry a full selection of rosebushes, annuals, perennials, herbs, tomatoes, hanging baskets and ground covers. We have a section of native and xeriscape plants, and a friendly, helpful staff that have been gardening in Boulder County for years to help you with all your questions.
Our French Gardeners will be happy to plant any of your pots or hanging baskets just for you. Bring in your pots, redwood boxes or baskets or choose a pot or planter from our wonderful selection of pottery. The designers will plant them up for you with colorful annuals in your favorite colors to give you continual blossoms on your porch or patio all summer long.
During the winter those same greenhouses are filled with Christmas trees, wreaths, garland and velvet bows. The Concolor, Nordman, and Frasier Fir trees fill the air with that beautiful evergreen scent. There's always someone to help you pick out the perfect tree, give it a fresh cut and put it on your car for you. We also offer delivery and set up of your tree to your home or business. We have mix and match boughs of silver fir, redwood, juniper, princess pine, douglas fir and cedar by the pound. Mistletoe, ribbons and bows add to the holiday decorations. And the designers will be happy to make a wreath or swag or mantle piece using our ornaments or your heirlooms for that special holiday party.