Our business success has been built on the loyalty of our customers. We have enjoyed providing flowers, plants and nursery center products to the Boulder area for decades. Thanks for visiting our site, and we invite you to read the story of how Sturtz and Copeland got started.
Sturtz & Copeland | When it all began…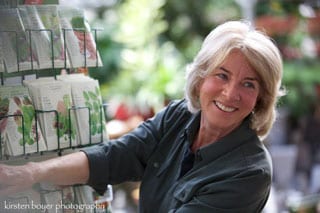 It all began in 1882 when James and Rhoda Hubbard purchased land at 1500 Arapahoe, a humble dirt road on the highway to Denver, to erect five greenhouses. In August 1928 Lloyd Sturtz and his wife Gladys purchased the existing greenhouse of what was by then Fawcett Floral. Sturtz and Copeland was founded in 1929 when Gladys's father, Albert W. Copeland, joined the business.
The current owner, Carol Riggs, bought the business in 1976 after having worked at Sturtz and Copeland since the late 1960's. In 1981, with the expansion of Boulder High School, the historic greenhouse had to be closed and the business moved to its current location at 2851 Valmont.
The new Sturtz and Copeland was designed to maintain the feel of the Arapahoe location, but with updated technology. Sturtz and Copeland is regularly recognized as the best Florist and Greenhouse in the Boulder area and has maintained a tradition of quality customer service along with a knowledgeable staff always willing to help. We specialize in professional floral arrangements, a wide selection of annuals and perennials, a year-round greenhouse filled with indoor plants and a fabulous greeting card section.
Becca Smith, Jill Ayde and Trevor Kuntz are all managers at Sturtz and Copeland. They will all be happy to help you with any of your plant or flower questions. Jill specializes in IT and customer service. Trevor is happiest in the green plant section and Becca loves the outdoor bedding plant greenhouses. They all wear many hats and you are sure to find at least one of them in the store on any day.