Ornamental Grasses for Low Maintenance Water Wise Gardening
Thursday, June 20, 2019 at 11:54 AM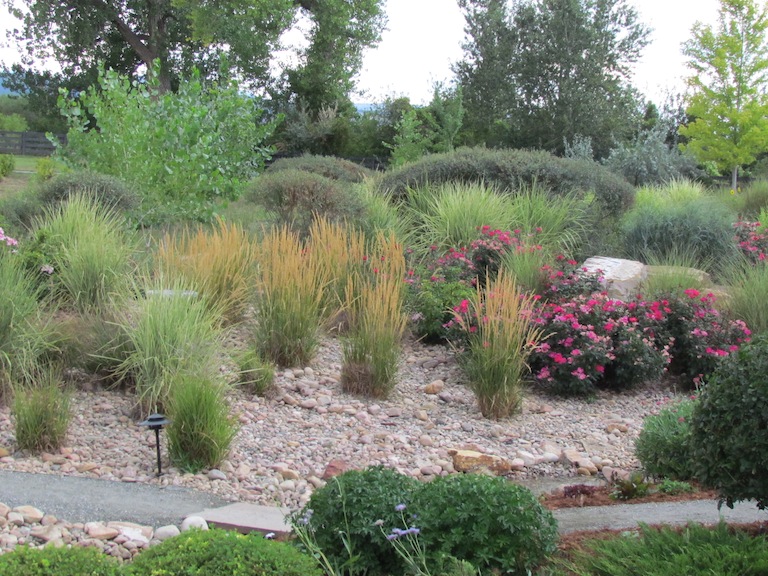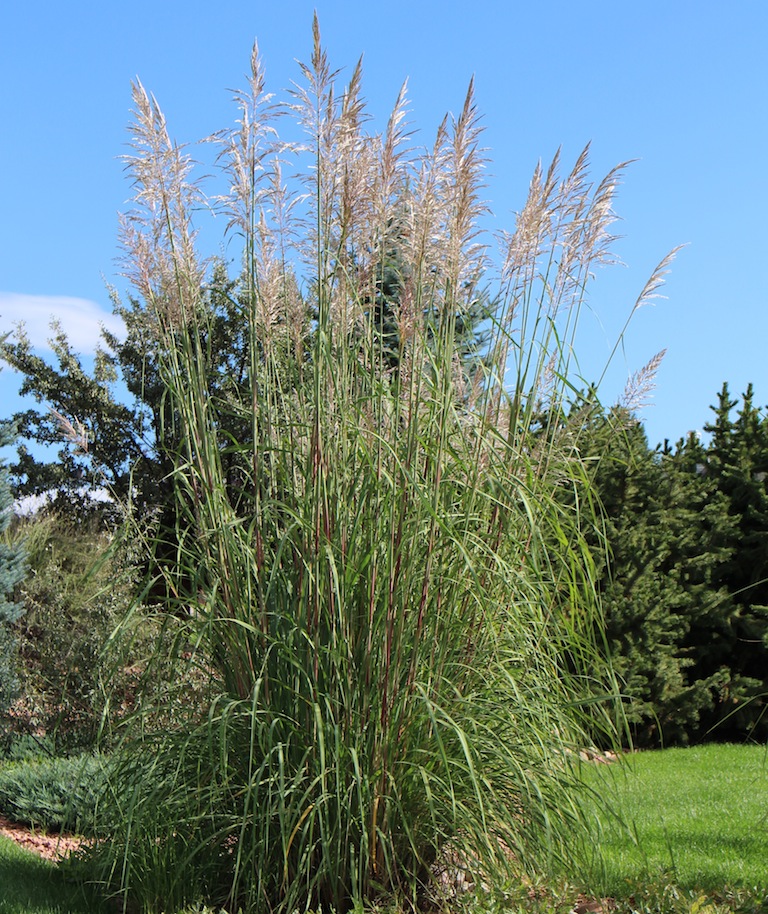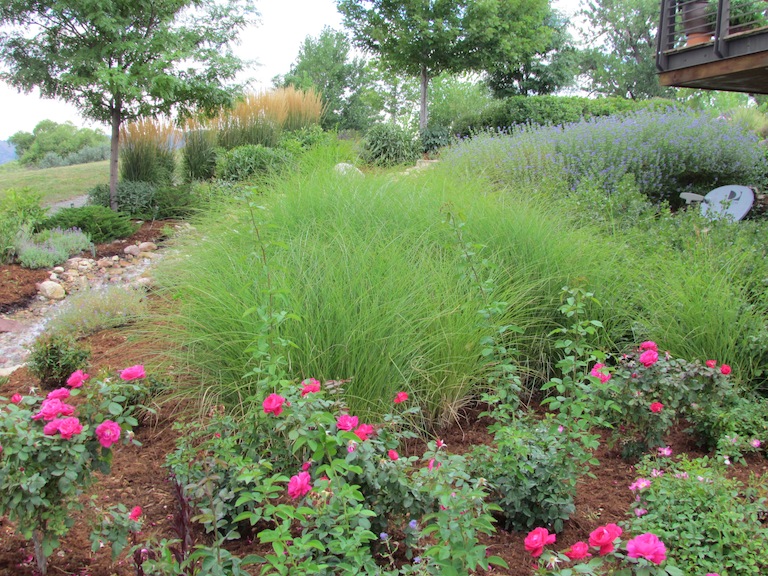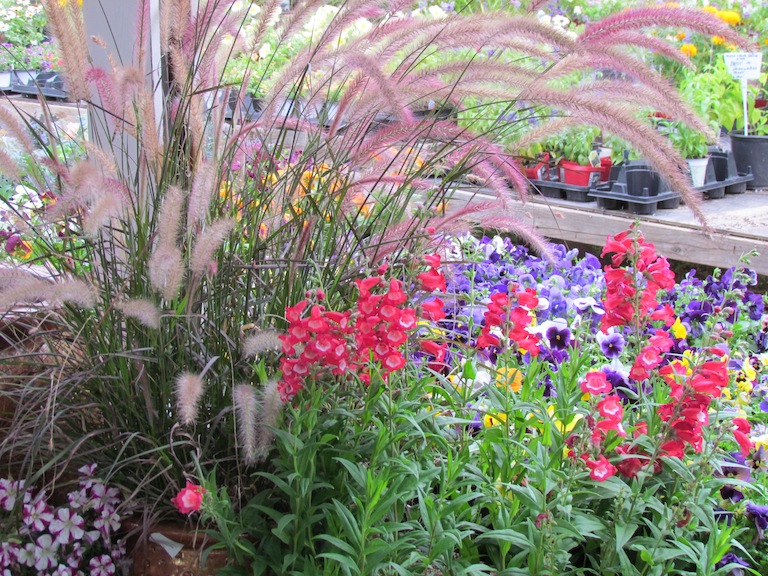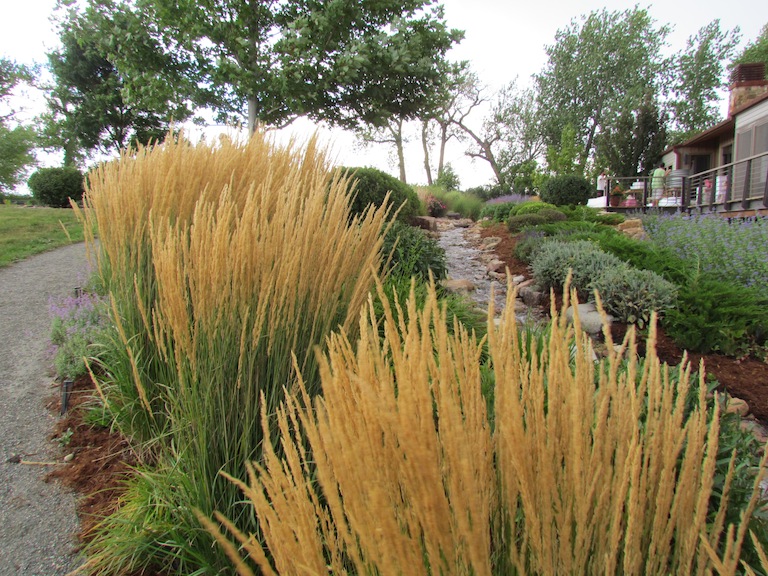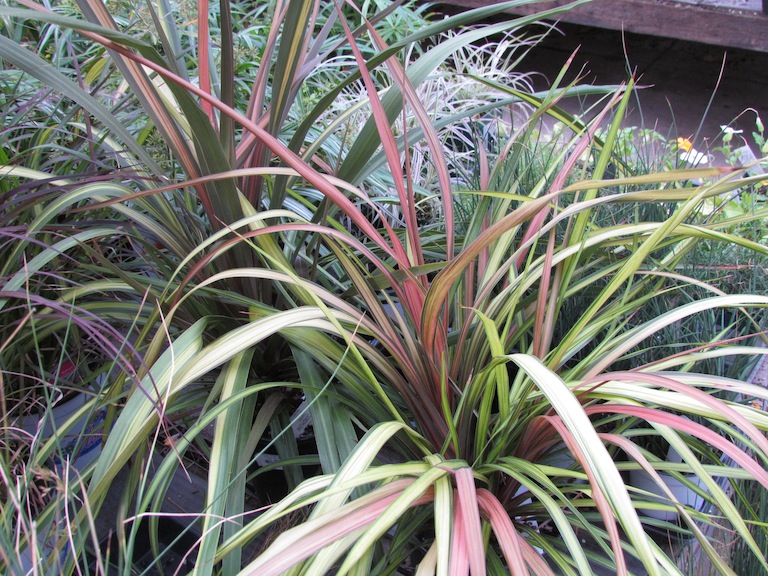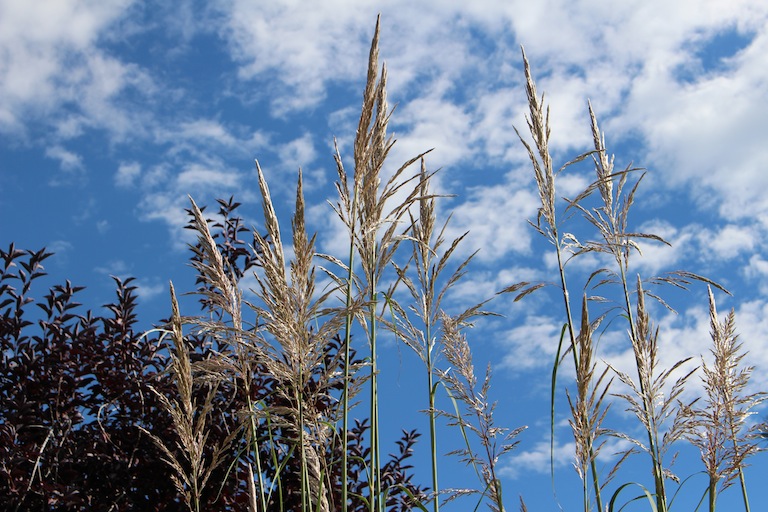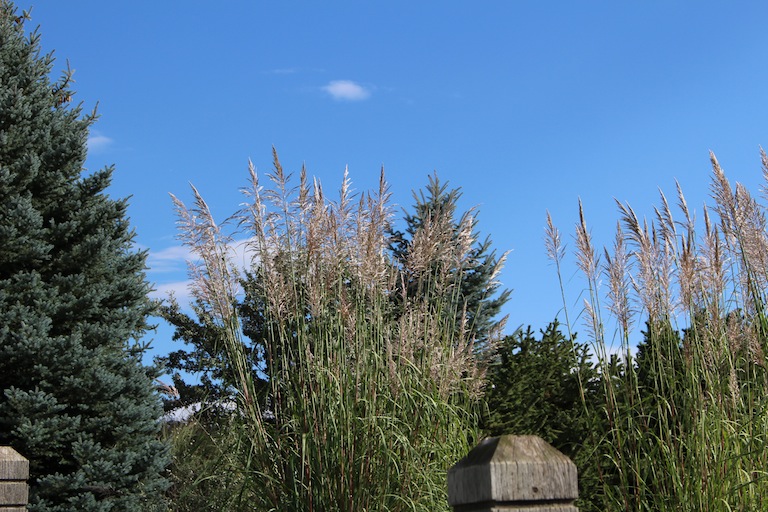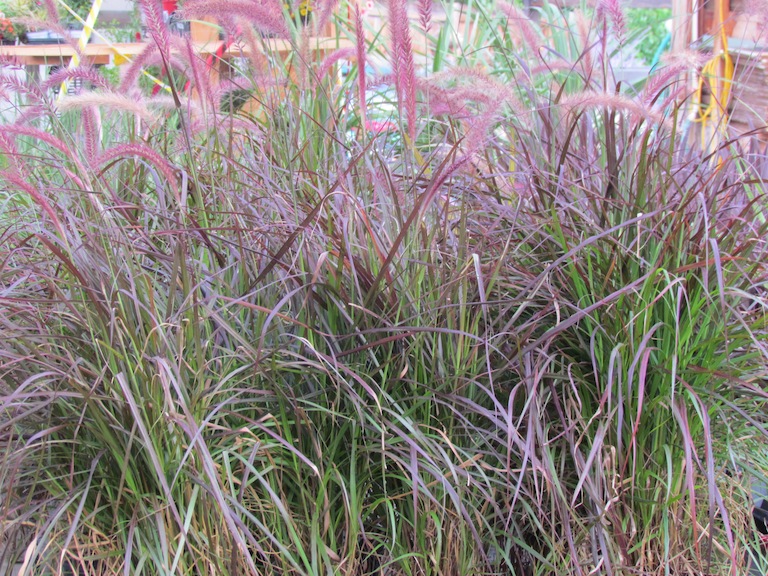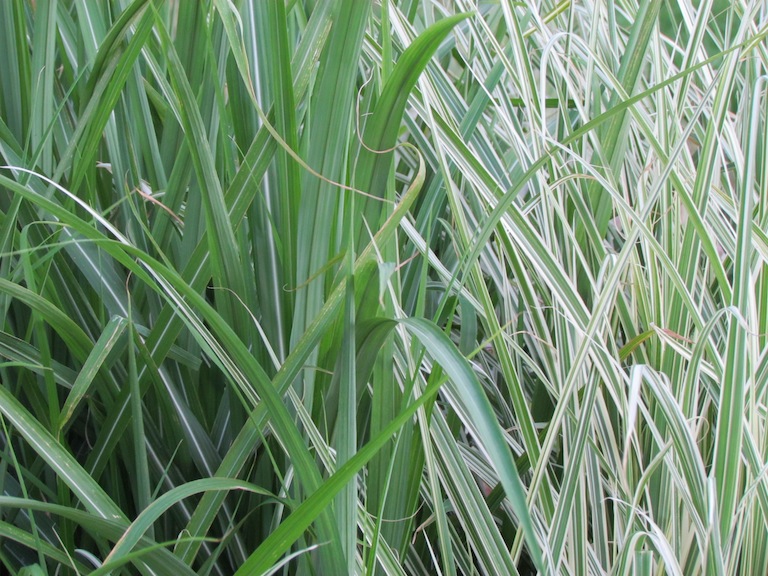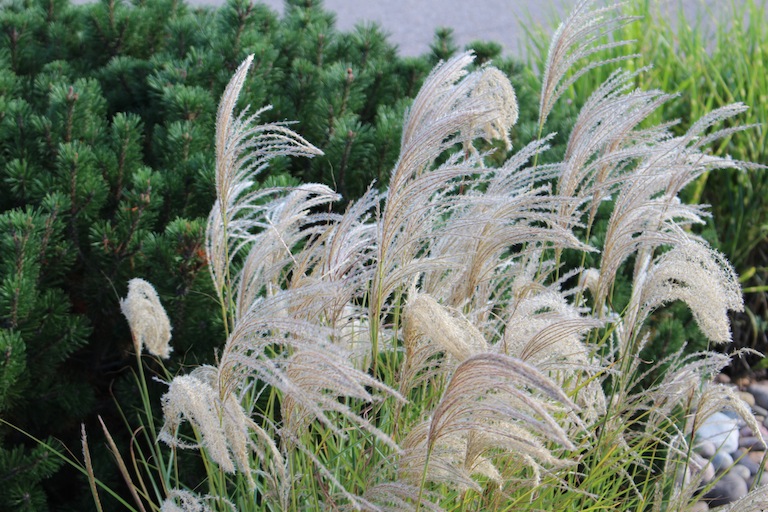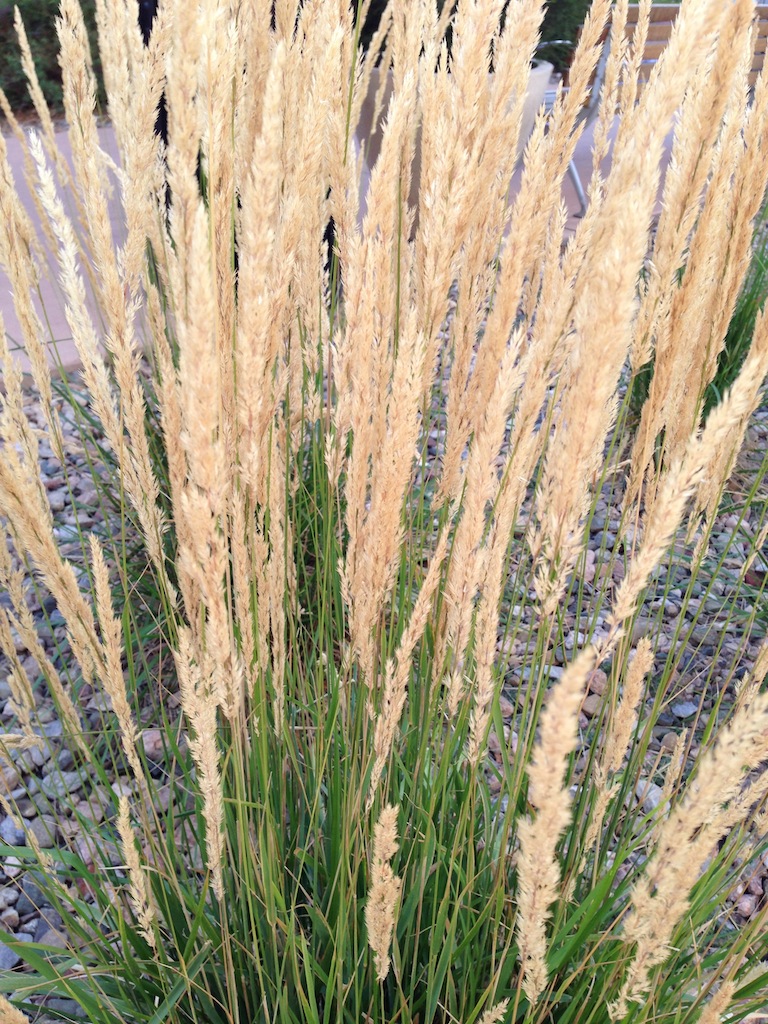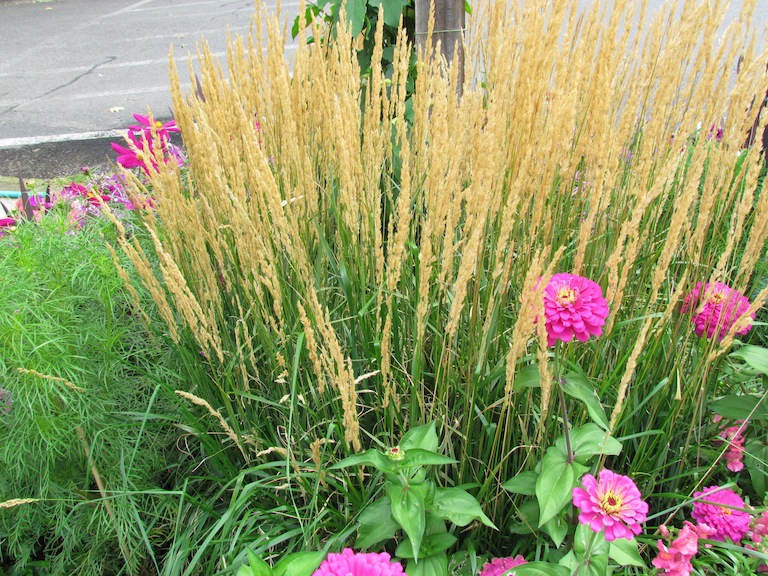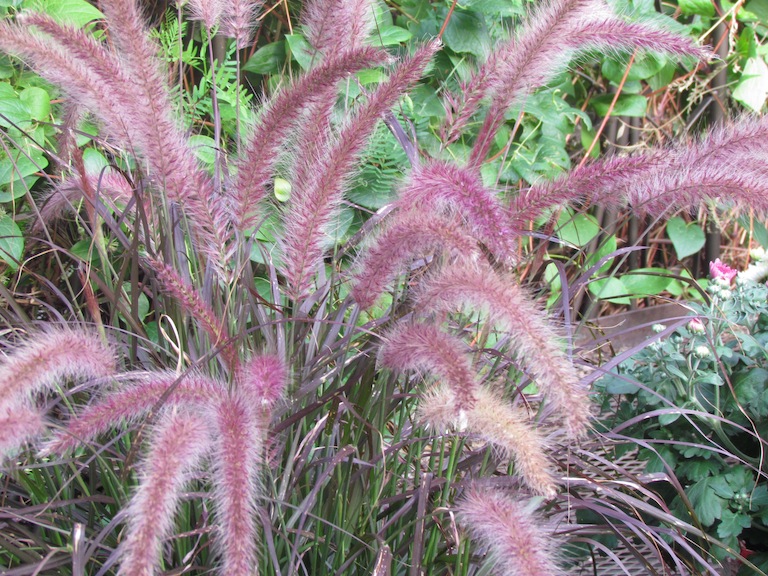 There's no quicker way to liven up your garden than to drop in a few grasses and stand back. It's the gardening equivalent of an exclamation point!
When taken care of they can fill out in as little as three years and are often drought tolerant as well. They range in color from green to red to blue to black. Some are even zebra striped.
Color aside, they vary in texture as well. The seed heads that appear later in the year lend another dimension to these fascinating plants.
The Big Stuff
Ravenna Grass—Erianthus ravennae
This is our answer to the more familiar pampas grass. The green foliage grows to five feet tall and the plumes can reach to 12'. When mature they can be 6 feet across. This is the plant to use when you want to make a statement.
Giant Sacaton—Sporobolus sp.
This is a great shambling beast of a grass, new to our area. It can reach its full height of eight feet within five years. Once grown in it possesses an amazing girth as well. It's a tad messy, so it's not for the more cautious among you.
Medium Sized Grasses
Miscanthus Grasses—Miscanthus sp.
This genus of grasses offer you a wide variety of choices. Most grow to four feet tall. "Graziella" has fine leaf blades and seed heads that look like fireworks. "Morning light" is a bright green grass with finely textured, spiral seed heads. "Purpurascens" is a purplish brown, great for winter color. "Variegatus" is finely striped green and yellow and gets a little taller than most—six to nine feet. "Zebrinus" alters the equation, with yellow variegation running in thick bands across dark green blades. "Porcupine" is the biggest of the bunch with transverse yellow stripes across wide dark green leaves. It grows eight feet tall and six feet across.
Pink Muhly Grass—Muhlenbergia capilarus
This is the "it" grass for next year—it's rumored to be a Plant Select choice for 2014. Four feet tall, it's not an especially remarkable grass until the fall when pink plumes rise above the garden. Especially nice planted in groups.
Karl Foerster grass—Calamagrostis a.
Our friend Karl has become perhaps a little too friendly. It was perennial plant of the year in 1994, and with good reason. It takes a tight, columnar form, three feet tall, with golden spikes that last through the winter. But it's such a consistent performer that it's been dumped across the planet in tiringly geometric patterns, marching ever onward over the horizon. Use one, two or three to best effect. It seems Karl could use a break. Let's give it to him.
Northern Sea Oats—Chasmanthium l.
With bamboo-like foliage and drooping, angular seed heads this is a blessed contrast to other grasses. It gets big—three to five feet tall and at least as wide. Its brooding presence isn't for everyone but it is a dramatic presence in the garden.
Heavy Metal Grass—Panicum v.
This bluish switch grass grows in a tight column and throws off crazy little seed heads that grow at an angle to the stalk itself. It is best used as a stand alone plant, as its forceful presence almost compels the viewer to look at it.
Shorter Grasses
Pony Tail Grass-- Stipa t.
People seem fascinated by pony tail grass. Its finely cut, hair-thin blades create an fuzzy appearance. It's a perfect accent in a sunny garden once established it has some drought tolerance. It grows two feet tall.
Blue Oat Grass--Helictotrichon sempervirens
Blue oat grass grows to a size of a half-beach ball. The best are a true blue color with stiff fine blades. It's an assertive little grass that can be sprinkled around the garden or used in a more orderly fashion to outline sidewalks and driveways.
Boulder Blue Fescue—Festuca glauca
With the same blue color as blue oat grass but a smaller size, blue fescue is a more delicate hemispheric grass. The "Boulder" cultivar comes from Ted Kuettel, the county's preeminent but now retired perennial grower. He saw some workmen digging up and throwing away this grass. It was bluer than any fescue he'd ever seen. He salvaged some and was nice enough to name after our town.
Shade Grasses
Japanese Forest Grass-- Hakonechloa aureola
This is most likely the most beautiful small grass you'll ever see. It forms a small flowing clump of finely cut variegated foliage about 18 inches high. The leaves look almost golden, drawing your eye to it even in the shade.
Japanese Blood Grass-- Imperata cylindrica
From its bright green base, the blades of this grass turn bright red as the near the tip, quite a contrast. It has a very upright habit and grows about two feet tall. While it needs some water and benefits from some morning sun, this favorite is a very elegant plant.
Black Mondo Grass—Ophipogon "Niger"
This relatively recent arrival features blades so dark purple they look black. The pendant leaves cascade downward into a clump 18 inches tall. While it can get lost in dark shade due to its dark color, it does nicely in filtered sunlight. The little blue flowers that appear in late summer give way to glossy black fruit, proving that this plant isn't technically a grass after all. But most of us are more than willing to overlook that.
Bamboo
Green Panda Bamboo—Fargesia rufa
Dark green in color and growing eight feet tall, this clumping bamboo needs some protection from Chinook winds and Colorado sun. It's a thirsty plant but imparts a striking oriental presence wherever it's planted. If see pandas about, this is the bamboo for you. It's their favorite food.
Yellow Groove Bamboo—Phyllostachys a.
This spreading bamboo is your best bet for Colorado. It gets tall—15-20 feet—and in spring the individual stems can grow up to a foot a day. Like the others it appreciates protection from wind and sun. The height and spread are controlled by your watering. It is best fed with a straight nitrogen fertilizer. Bright green from spring through fall, after the frost the stems turn yellow and the leaves fade to beige. When new growth begins in the spring cut down the old stalks to the ground. For best height this is also the time to water and feed heavily.
Annual Grasses
Purple Fountain Grass—Pennisetum "Rubrum"
This is the dramatic red grass so often seen anchoring container gardens. Topped with purple tasseled seed heads, it grows about four feet tall. When the frost hits it remains a compelling sight, so resist the temptation to yank it. It will hold its shape and color all winter long.
Princess Caroline Grass—Pennisetum purpureum
This is the big sister to purple fountain grass. She's a big girl, with dark red, almost black foliage, with blades twice as wide as other grasses. It makes a great dark contrast to other flowering annuals, towering over four feet tall.
Corkscrew Rush—Juncus sp.
"Curly Wurly" it's called and that's what it does, forming a gangly crown of corkscrew stems. This is a fascinating little plant, actually a perennial if given enough water. It gets about a foot and a half high and grows best in part/ part shade. It's also a great pond plant.
Umbrella Plant-- Cyperus a.
Unlike it 20-foot tall cousin papyrus, the umbrella plant it a graceful, five foot tall plant with long dark green stems topped by flat, spiky umbrells. In Europe it graces hotel lobbies as a houseplant, but here it features as a star in containers. Essentially a swamp plant, it needs a lot of water to grow. When it starts to get cold, make it a houseplant yourself, saving it for next year's garden. It also comes in miniature (20") and variegated forms.